Canada Basketball Makes Two More Cuts, 16 Cadet Prospects Left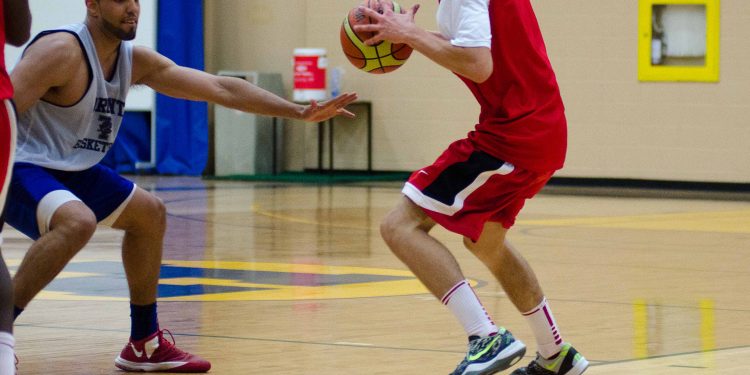 And then there were 16.
After making initial cuts, Canada basketball is close to finalizing the official roster for the U17 Cadet National team, that will participate in the FIBA World championships August 8-16 in Dubai.
"Getting down to 18 was a struggle, now getting to 14 will be tough," Head Coach Dave DeAveiro told North Pole Hoops.
"The talent of this age group as everyone has pointed out is very deep," continued DeAveiro.
The final roster will be composed of 12 players, with two alternates.
"As coaches we have quite the challenge ahead of us."
Team Canada Cadet Prospects
| | | | |
| --- | --- | --- | --- |
| Name | Height | Position | Hometown |
| Cummings, Daniel | 6'5 | SF | Scarborough, ON |
| Cyrus, Brandon | 6'4 | SG | Oakville, ON |
| Desrosiers, Jerome | 6'6 | SF | Montreal, QC |
| Djogo, Nicola | 6'6 | SF | Stoney Creek, ON |
| Ekiyor, Eddie | 6'8 | PF | Ottawa, ON |
| Fraser, Marquell | 6'4 | PG | Hamilton, ON |
| Hamlet, Kevin | 6'6 | PF | Scarborough, ON |
| Jackson, Justin | 6'7 | SF | Ajax, ON |
| Kaputo, Nelson | 6'1 | PG | Toronto, ON |
| McEwen, Kobe | 6'3 | SG | Toronto, ON |
| Mike, Isiaha | 6'7 | F | Toronto, ON |
| Murray, Jamal | 6'3 | SG | Kitchener, ON |
| Narain, Nolan | 6'9 | C | Hamilton, ON |
| Ottey, Marcus | 6'1 | G | Ajax, ON |
| Turenne, Malick | 6'5 | SF | Gatineau, QC |
| Young, Kalif | 6'7 | PF | Toronto, ON |