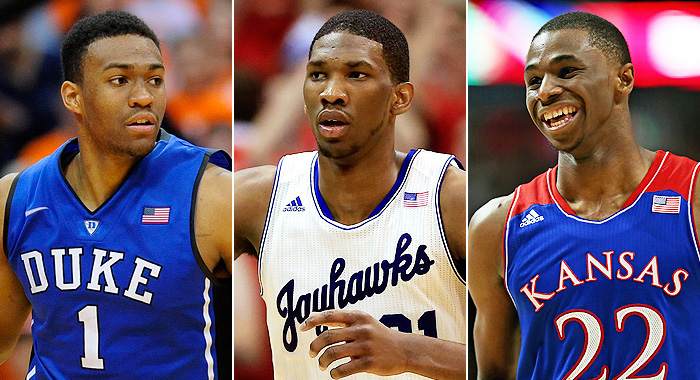 Where Will Andrew Wiggins Land in the NBA Draft?
Last week's poll asked, How Many Canadians Will Get Selected in 2014 NBA Draft? The majority–34% of the vote answered 5.
This week, we take a look at another potential #1 Canadian.
It's a conversation that comes up in barbershops, basketball games,and just about anywhere hoop junkies present.
As the 2014 NBA draft nears, less than a month away, NBA teams continue to do their research to find the best fit for their team.
Some say Andrew Wiggins, who has been viewed as the #1 NBA prospect for almost two years, could drop to as low as #3 to Philadelphia, while others believe the Canadian swingman is a lock to join fellow Canucks Tristan Thompson and Anthony Bennett in Cleveland.
Wiggins, along with Kansas teammate Joel Embiid and long-time rival Jabari Parker of Duke are being widely viewed to make up the top three selections.
[poll="37″]