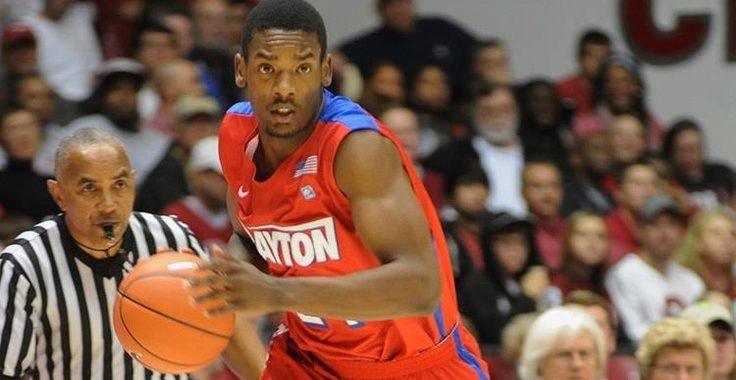 Dyshawn Pierre Perfect in #11 Dayton UPSET Over #6 Ohio St
Since entering the basketball world and putting my scouting hat on, Dyshawn Pierre has always been one of my favourite players to track.
His low-key demeanour had him overlooked in his early years of high school, however his stat sheet stuffing production does more than enough talking.
Pierre is a low-maintenance player, in that you don't need to run plays for him to be effective. He makes good decisions with or without the ball, and helps win games for his team.
The former AAA OFSAA Champion (Anderson) opened the 2014 NCAA tournament helping #11 Dayton Upset #6 Ohio St, posting some impressive numbers.
How about 12 points on 2 field goals?
Pierre registered 12 points, 8 rebounds, 2 assists without missing a shot across the board  – 2/2 FG, 1/1 3P, 7/7 FT, including three CLUTCH makes from the charity stripe after being fouled behind the arch with 26 seconds left and the Flyers down 57-55 to Ohio St.
Dayton guard Vee Sanford would hit the eventual game-winner to upset the Buckeyes, and march forward to likely play Tyler Ennis and Syracuse.