Catching Up With Chris Egi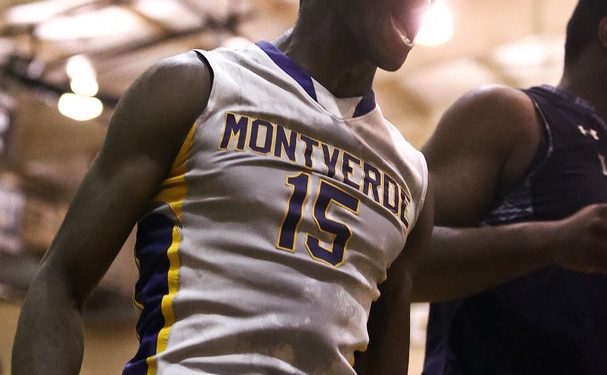 Chris Egi is the @NorthPoleHoops #2-ranked Canadian prospect in the class of 2014, behind only Kentucky Commit Trey Lyles.
The 6'9 forward out of Markham, Ontario is a transfer out of St Andrews (Aurora, ON) closing in on his final high school year at Montverde Academy in Florida to prepare for the next level.
Egi will attend Harvard University as of September 2014 to play with the Crimson, an Ivy League power house, becoming a fixture in the NCAA tournament.
NPH got a chance to catch up with Egi to discuss both the present and the future.
NorthPoleHoops: Fill us in on your year. You made the transition from St Andrew's to Montverde…how has life been for you in Florida on and off the floor? You miss the snow at all?
Egi: The year has gone great so far both on and off the floor. In the classroom it wasn't too difficult of a tranistion. I have a 96 percent average. Practices are competitive and we get to play in front of great crowds. Plus the weather is great ahah.
NorthPoleHoops: What have been some highs and lows this season for you? What has helped you make adjustments and overcome obstacles?
Egi: Some highs from this season for me were playing well in both the City of Palms final and the Bass Pro Tournament of Champions final. Winning the Sportmanship award at the TOC. Also having one of my best games in our home game on ESPN having 19 points and seven rebounds. Lastly, being selected to the allstar team at our home tournament which was an awesome experience. The lows of this season were probably my first few games once I got there where I struggled to acclimate, and then the Curie game where I struggled and didn't compete the way I should have. The way I dealt with both situations was just to keep my eye on the final goal, which was to get ready for the next level and to win a championship. I just spent more time in the gym, and thought that if I put my whole heart into it, I was bound to have a break through.
NorthPoleHoops: How has practicing against Ben Simmons (LSU commit) and other high level athletes on a daily basis helped with your development?
Egi: Playing against guys like Ben and the other 6 D1 commits on the team everyday had really helped me develop a consistent mindset of the level I have to play at because if you don't play hard every possession and compete you'll be exposed. It also forces you to expand your game because you're not going to out athlete everyone, now you have to use skill to outplay the competition.
NorthPoleHoops: Harvard punched their ticket into the madness again this year–third year in a row. What was your immediate reaction when you found out?
Egi: When I found out about Harvard making the tournament I was really happy. I had texted coach before the game saying good luck and just to see them make it again shows that they are definitely going in the right direction and I'd love to come build on it.
NorthPoleHoops: What do you have on the schedule for the summer, prior to entering freshman season at Harvard?
For me this summer will most likely be about Development, working on getting stronger and my skill set getting ready for a Freshman season where I want to make an immediate impact. I also plan to play with the Junior Canadian Team as I did last year and go to the FIBA Americas qualifier.