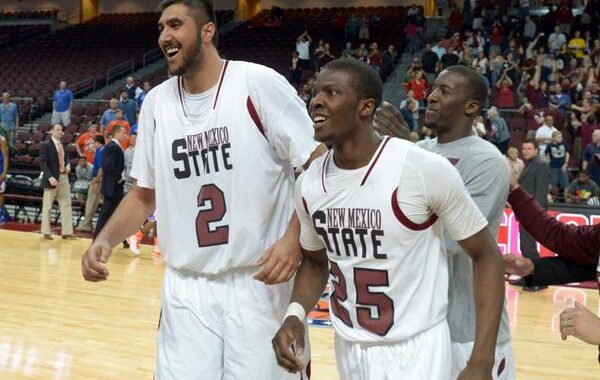 Sim Bhullar Picks up Second WAC Tournament MVP, NMSU Punches Ticket
The Canadian Aggies once again powered NMSU to victory, earning their third straight WAC championship and another trip to the "big dance."
7'5 Canadian Sim Bhullar earned WAC tournament MVP, making it back-to-back from last year. Bhullar recorded 14 points, nine rebounds and three assists.
NMSU leading scorer Daniel Mullings (Scarborough, ON) did just that, putting in a game-high 18 points, eight rebounds, four assists and two steals.
Renaldo Dixon (Toronto, ON) chipped in with eight points, four rebounds and three assists.