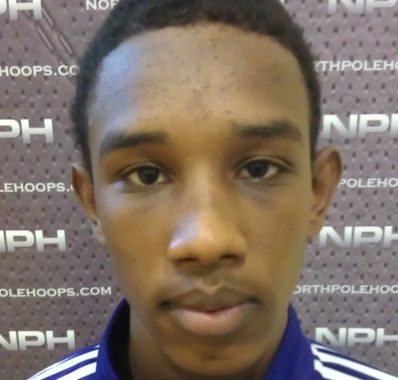 Never Too high, Never Too Low, Right in the Middle – St Mikes Tournament Day 1
Playing in one gear is a coaches dream. Never too high, never too low–right in the middle.
Teams and players that are able to bring full intensity and focus throughout four quarters, despite level of competition would be considered elite.
The San Antonio Spurs would be one good example. But for the sake of bringing the attention closer to home, the Carleton Ravens would also fit the description…or how about Syracuse with GTA's own Tyler Ennis manning the point? You know that when Ennis has the ball in his hands, everything is okay; the floor is balanced and the possession will be maximized.
Never too high, never too low–right in the middle.
It's fair to say that every high school team in the country is striving to get to this level, using every tournament as a building block.
Day one of the St Mike's tournament is part of the journey for these teams, and while there we no upsets, we did learn about a couple unheralded squads that proved they could bang with the best of them.
Day 1 Recap
Vaughan VS. Pine Ridge
The Vaughan Voyageurs were too much for Pine Ridge–Coach Gus Gymnopoulos has the offense spread out, with his squad firing from all angles. The Pumas from Pickering were lead by Chase Vassell (30 points) and Jordan Henry (26 points) but it wasn't enough as Vaughan would pull away 89-68. Kalif Young lead with 17 points, while Jawara Pedican added 13.
Edmund Campion VS St Francis
Curwin Elvis lead Campion with 22 points, but Andrew Anderson was my MVP for the game, an anchor for Campion, that showcased his defensive versatility. Campion defeated St Francis 68-57, but the St. Catherines representative did not back down, lead by Abu Kigab–the biggest surprise of the tournament early on. Coach Patrick Sullivan does a great job of having his team ready to compete, and in this case went head-to-head with NPH #14-ranked Edmund Campion despite having a young core. Bright future ahead for St. Francis. As for Campion, they did not play their best basketball and will need to step up in second round play as they will take on #7-ranked Vaughan.
Mother Teresa VS Ascension
Ascension defeated Mother Teresa 67-60. D'Shawn Tyrell lead ascension with 15. Shaquelle Glasgow had 15 for Mother Teresa.
Holy Trinity VS St Mikes
The home team St Mikes Blue Raiders had their hands full in the first round with a resilient Holy Trinity team that I did not expect to compete with SMC. Another young group, the Oakville contingent was lead by Chris Hankins (10th grader) and Ignas Brazderkis (9th grader) who put in 17 and 15 respectively. In the end, St Mike's depth played a key role as Zownir and co. wore Holy Trinity down for the eventual 66-55 victory.
Nelson Kaputo lead St Mikes with 15 points, while Godwin Boahen added 12 points and played a catalyst role consistently setting up teammates for easy baskets.
Day 2 Preview
The game of the day looks to be Herman [#NPHTop25 honourable mention] VS Cardinal Newman [NPH #21-ranked ]–two strong programs from outside the Greater Toronto Area who have built respectable resumes over the season.
Game 7 – 10:00am – Oakville Loyola vs. Henry Carr
Game 8 – 11:30am – Pickering vs. Hamilton Cathedral
Game 9 – 1:00pm – SSM Korah vs. Oakwood
Game 10 – 2:30pm – Windsor Herman vs. Hamilton Cardinal Newman
Game 11 – 4:00pm – Loser Game 7 vs. Loser Game 8
Game 12 – 5:30pm – Loser Game 9 vs. Loser Game 10