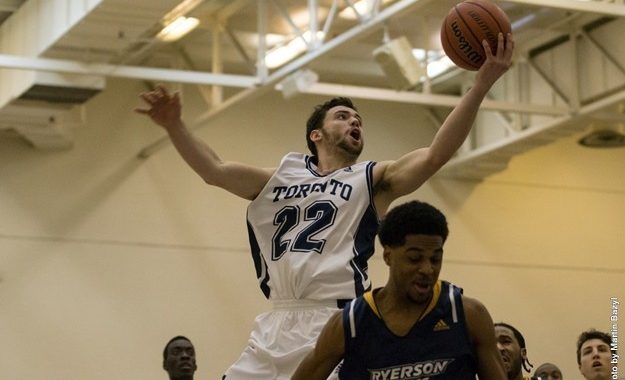 Alex Hill Breaks University of Toronto All-Time Scoring Record!
Alex Hill is a gunner, no doubt about it.
At the University of Toronto, Hill's role is to score the basketball…and that he does.
Against the #4-ranked Ryerson Rams, Hill recorded a team-high 22 points in the 75-59 loss, however set a new University of Toronto scoring record in the process.
Alex Hill surpassed Dave West's record of 1,269 points, set nearly 50 years ago (1960-61, 62-65) and has 13 regular season games left to cement his mark in history.
"It means a lot," Hill told UofT athletics. "I'm lucky to have teammates who let me shoot about 20 times a game but it's honestly an honour to set that record and hopefully it won't last for another 50 years."
Unfortunately for the Varsity Blues, Hill's accolade did not translate into a victory, as UofT moved to 2-7 on the season.