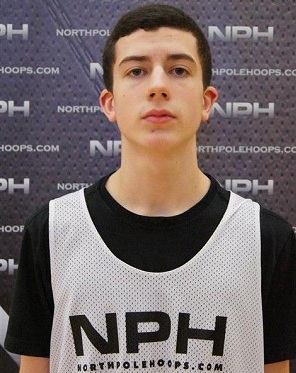 Nick DePalma Launches for 48 Points; Proven at Every Level
The CP Allen Cheetahs dropped the Sir John A Flames 103-86 in The Horton Tournament as a part of a 3-0 weekend and a tournament Championship.
As the Cheetahs seem to be catching stride, it may coincide with the sharp shooting of NPH Showcase Alumni and MVP Nick DePalma.
DePalma, who has committed to Acadia for his University career, is undoubtedly the best shooter on the East coast and owns one of the purest shots on Canadian soil– evidenced by 48 points against Sir John A.
Contrary to modern basketball where volume shooting equates to high point totals, DePalma is the opposite of this. On this da,y DePalma dropped his 48 points on 13/16 shooting from the three point arc.
Coach Danny DaPalma speaks of the game saying "Nick swished a couple and looked like he was feeling it, and his teammates got excited about getting him the ball and he kept knocking them down."
Watching DaPalma play today in a solid win over Horton. I was impressed with what I saw.  DePalma is a very mature player and just picks his spots within his team, he shoots good open looks with great rhythm and flow throughout the game. He is quick to give up the ball, and cut through to create greater opportunity for himself and his team.
Not only is Nick a great shooter technique wise, he is just a smart player who shoots quality over quantity. Acadia will be receiving the services of an accomplished player that has proven his worth at every level, including Canada Games where he broke tournament scoring record with 33 points, at the NPH Showcase, where he captured MVP, and of course regularly torching the high school scene.
In speaking with Nick DePalma, all he had to say was "it was feeling good."
Indeed.