Canadians in NBA: Big minutes for Kelly Olynyk, Samuel Dalembert Strong in Win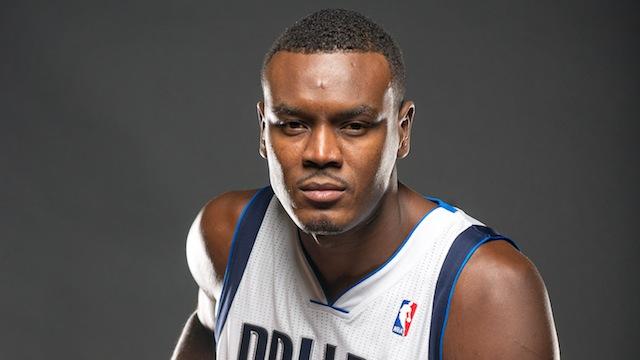 It was a rough Wednesday night in the NBA for Canadian players. Six players from north of the border were in action in 13 games on Wednesday Nov. 20. Rookie Kelly Olynyk and veteran Samuel Dalembert made the biggest impact for their respective teams.  North Pole Hoops continues its coverage of "Canadians in the NBA."
Tristan Thompson & Anthony Bennett
The Cleveland Cavaliers continued their poor play of late with a 98-91 loss to the Washington Wizards.  The two Canadians on the Cavs' roster did not factor into Wednesday night's loss, with Tristan Thompson putting up four points and two rebounds, while committing two fouls and a turnover in 23 minutes on the court.
Rookie Anthony Bennett saw just under six minutes of court time, grabbing two rebounds. Bennett did not score, but took two shots from the field.
Kelly Olynyk
Kelly Olynyk replaced Boston big man Vitor Faverani at starting centre as the Celtics fell 104-93 to the San Antonio Spurs. Olynyk finished with a season high-37 minutes on the court, contributing eight points on 2-9 shooting, including a cool 4-4 from the free throw line. The Gonzaga product also collected eight rebounds while turning the ball over twice.  Olynyk once again got himself into foul trouble, picking up five personals in his time on the court.
Cory Joseph
Cory Joseph played 1:04 of garbage time while the Spurs were up big in the fourth quarter. Joseph scored two points, scoring the only shot he took while turning the ball over once.
Andrew Nicholson
Could it be that Andrew Nicholson is in Orlando head coach Jacque Vaughn's doghouse?  Nicholson played just under six minutes in the Magic's 120-92 loss of the Miami Heat. The Mississauga, Ont. native did not play until he was called in during garbage time in the 4th with the Magic already down 102-76.  Nicholson did not attempt a shot, but finished with one assist.  Meanwhile, Miami's Joel Anthony received the "DNP-Coach's Decision" from Heat head coach Erik Spoelstra.
Samuel Dalembert
The most effective Canadian on the night was Samuel Dalembert, who was once again a defensive rock in the Dallas Mavericks 123-120 win over the Houston Rockets.
Dalembert started at centre, posting six points, 10 rebounds and four blocked shots in 31:48. Dalembert shot 1-3 from the field, while going a perfect 4-4 from the charity stripe.
Looking ahead
There are no Canadians in action Thursday night with only two games scheduled.  Kelly Olynyk, Tristan Thompson, Anthony Bennett, Samuel Dalembert and Cory Joseph may all be active on Friday, Nov. 22.