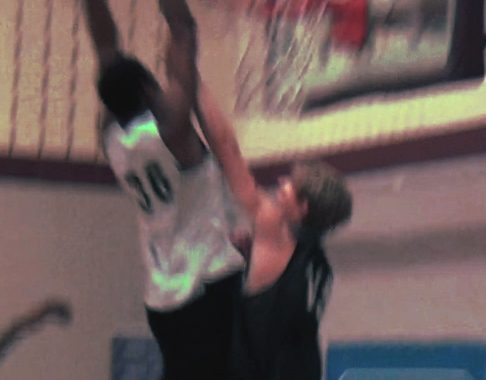 Mathieu Kamba POSTERIZES Defender With Two Hand Jam!
CALGARY, AB–Debate has been stirring up on who the highest leaper on Canadian soil is. The two guys it has come down to are both 2014 guards from Canada's west side, Mason Loewen (British Columbia) and Mathieu Kamba (Alberta). The Alberta product had his elbows at the rim on day one of the Northern Exposure Camp.
Kamba brought everyone to their feet after taking the ball coast-to-coast, down the lane and serving up a major facial on a defender.
He displayed his athleticism in other ways throughout the first day. Trailing on the fast break in a Lebron like fashion, he went up to pin guys against the glass and got up for boards before anyone else thought about jumping.
There are athletes, and then there are freaks…Kamba fits among the latter, as you will see here.