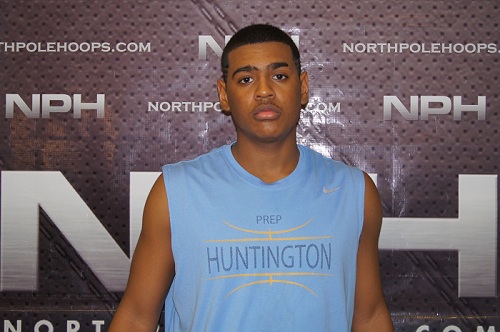 Xavier Rathan Mayes Ineligible: A Lesson For Prep Dreamers
TORONTO,ON–Unfortunate news broke out this past week regarding Xavier Rathan-Mayes, NPH #4-ranked Canadian prospect in the class of 2013. Rathan-Mayes will be ineligible to play for the Florida State Seminoles during the 2013-2014 season, as FSU Head Coach Leonard Hamilton told ESPN.com.
"Following a review by the NCAA Eligibility Center, it was determined that some of the coursework Xavier completed during his high school enrollment could not be used to satisfy NCAA Division I initial-eligibility requirements," the school released in a statement. "The NCAA has allowed Xavier to enroll immediately at Florida State and receive athletics scholarship. However, he will not be permitted to practice or compete during the first year of enrollment."
Sources also told ESPN that there were issues with online courses taken at Huntington, along with concerns from Rathan-Mayes' time at Christian Faith Center Academy.
Many have pointed fingers at Grassroots AAU coach Ro Russell, who formerly ran the CFCA program. The blame has heavily been placed on Russell by the media, which is warranted to a certain extent; however not exclusively.
When dealing with a student-athlete's recruitment, the responsibility is carried by more than one person. As the old adage says, "It takes a village to raise a child."
It starts with the student athlete, the individual must take responsibility in the classroom, as much, if not more than on the basketball court. Secondly, parents also need to be heavily involved and educated on the process, with regards to grades and eligibility requirements. Lastly, the club and high school coaches must also monitor and provide their players with guidance to succeed and maximize their potential; it's not all about basketball.
Since the high school season has ended, Rathan-Mayes has advanced in so many ways. His skill level, maturity and body have been reconstructed and fine tuned. He is in the healthiest shape we've ever seen him in and this makes it extra difficult for him to sit out the year.
Long time Scarborough trainer for X is Carlo Balagasay of Strength-N-U, who spoke on the advancements that FSU's recruit has made this year.
"You can tell in his face, he's so determined. Xavier is in the best physical shape right now and he's taking the weight room and nutrition a lot more serious. This year he's trimmed down and is more defined, especially in his mid-section."
Rathan-Mayes' situation is not likable to anyone who is a basketball fan but it serves as a lesson for future Canadians that are in a rush to get across the border to play "prep". Do your research, and understand that it is more than possible to obtain an NCAA D1 scholarship from Canada. Exposure is higher than it's ever been, exposure is not what the player is lacking…it is all about DEVELOPMENT.
What's done is done and Rathan-Mayes will spend the year as a student-athlete; the student part taking precedence.
To avoid eligibility issues with the NCAA Clearinghouse it is crucial that anyone going across the border be active in their research of both the school and it's coaches for academic purposes as well as athletics. A more thorough look into the requirements will be sought out in a future article on RISE & GRIND.
Parents, Students and Coaches: Please visit the NCAA eligibility center immediately to learn more about the requirements to attend universiy and play basketball in America.