Andrew Wiggins Voted Best Canadian HS Player of All-Time…Bobby Allen, Phil Dixon in the Mix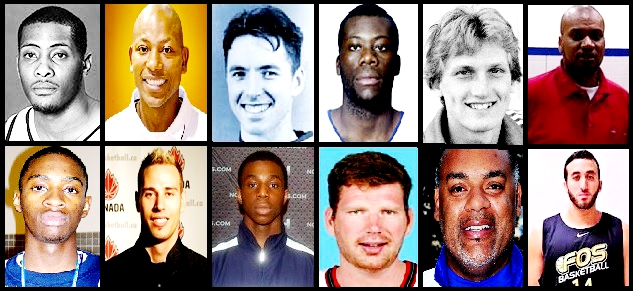 Following a week long poll that received great feedback by over 700 voters from across the country, and no shortage of debate, Andrew Wiggins sits on top of the mountain, receiving 32% of the total vote on "Who is The Best Canadian High School Basketball Player of All-Time?"
And it only makes sense right?
After all, the 6'7 swing man is expected to be the #1 overall pick in the 2014 NBA draft.
Like all the other players on the list, Wiggins did not attend all years of high school in Canada, transferring to Huntington Prep following his sophomore season. But could you imagine the onslaught that would have taken place had he remained at Vaughan for the entirety of his high school career?
Could have been scary.
Trailing Wiggins are two names that current youth aren't as familiar with, but should be: Bobby Allen who received 17% of the total vote, and overlapped Phil Dixon (14%) in the process after Dixon held slim lead throughout the duration of the NPH Poll.
Who Was Missed?
There is a rich Canadian basketball history that goes deeper than the past five years, despite popular belief. Countless players have come through and terrorized the high school scene, needing a longer list to do justice for the past.
However, here are other names that consistently came up from all the feedback that we received, who had outstanidng HS careers (in no particular order).
Levonn Kendall (Kitsilano)

Rowan Barrett (West Hill)

Sherman Hamilton (Westwood)
Richard Stewart (Kings Christian)
Greg Newton (AN Myers)
Devoe Joseph (Pickering)
Dave Coulthard (Tilsonburg)
Wayne Robertson (Runnymede)
Kelly Olynyk (South Kamloops)
Norm Clarke (Oakwood)
Bill Wennington (Long Island Lutheran via Montreal)
Eli Pasquale (Lockerby)
Wayne Robertson (Runnymede)
Devoe Joseph (Pickering) OFSAA Game-Winner against Eastern Commerce
[youtube]ESw6lRKrsu0[/youtube]
Best Commentary
For a week straight, there was great feedback frm people both on NPH and in the basketball community, sharing their thoughts and opinions. Here are some of the stand outs:
These results will be skewed. I'm what you consider an old head. I played ball in T.O. in the early 1980′s and there are several great players who played many people voting in this poll have never heard of. Guys like Owen Officer, Marvin Russell, Pat Jebbison, Mark Henry, Gerry Henry, Rowan Barrett, Sherman Hamilton, Rocky Llewellyn, Bobby Llewellyn, Darren Thomas, Richard Stewart, Norm Clarke, etc…I could go on for days with names. A poll like this will always be skewed to the newer generation because the younger folks never saw these guys play or played against them like I have. With all due respect, Wiggins only played 1 year in Canada so again these "polls" need to be taken with a grain of salt. For the most part, the guys I mentioned did their time and played 5 years (remember grade 13???) before heading off to University/College – DB

Woah, that Mohamed dude can ball – watched the video! What about Devoe Joseph at Pickering? He was dominant in highschool no? I watched dude drop 37 points in 3 quarters against one of the top defensive guys in the city and they benched him for the 4th. He made it look too easy. – Ballerific

Dr. Dixon Bar none! No disrespect to the rest but Dixon played in the era when real ball players dominated the court. The defense was way more intense when Dix played and for the first couple seasons there was no 3 point line when he was draining them just over half court. Dix was smooth. Honorable mention to Wayne Robertson (the Fridge) All American for New Hamp. who opted out of the NBA Draft but was a force to recon with in high school (Runnymede Redman) – Sweets

Bobby Allen who reigned supreme out of Morningstar Secondary in Malton, along with Shermon Hamilton. The new kids on the blocks have the luxury of internet, you tube videos, and social media. This helps to get their faces out faster to a wider audience. But Bobby Allen packed gyms with his highlight dunks, and explosive talent. Nice to see how far Canadian talent has moved into the NBA its great for Canadian balllers to finally get the respect they deserve, good stuff to the new generation of Andrew Wiggins lets keep it going.- Conrad Rattray
[poll id="22″]