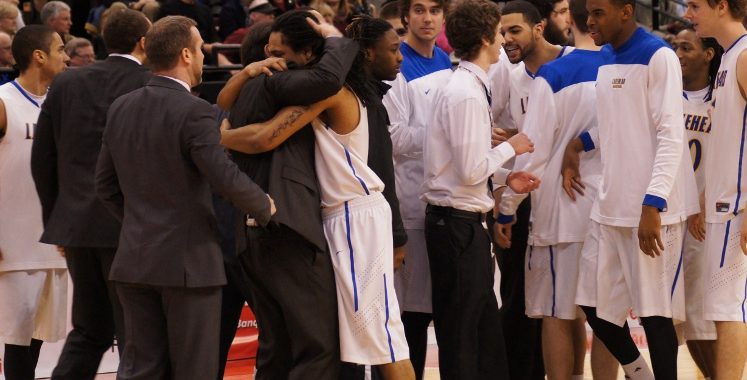 Lakehead Seniors Leave Legacy – "They Resurrected The Program & Made My Career. I will Never Forget It"
The Lakehead Thunderwolves have finally broke through and medalled at nationals on their fourth straight trip to CIS FInal 8. Head Coach Scott Morrison speaks on the bitter-sweat moment, the impact of the graduating seniors and the culture of Lakehead basketball.
"These guys are a special group. We don't have any All-Canadians, but we've been here year after year…finally this year we were able to break through and into the medal round. Im happy for the seniors that they got to finish with a medal, and I'm also excited for the young guys that they got to experience this," Morrison told NPH.
"Those guys have changed my life; when they came into the program, I literally had one foot in the coaching grave and one more bad season would have been my last…they saved my job, resurrected the program and made my career. I will never forget it."
[youtube pB4vVMl0ZP4]