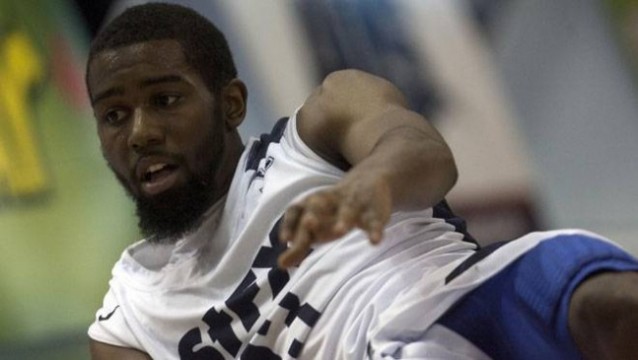 Terry Thomas, Road to Redemption
Ottawa, ON—A second chance doesn't mean anything unless you learn from your first one.  It may have been a hard lesson for one young man to learn, but it's one he's glad to have experienced.
Terry Thomas busted onto the national scene in the 2012 CIS Men's final eight leading the St Francis Xavier X-Men to a bronze medal.
The 6'4 Auburn Drive High alum's signature moment came in the quarterfinals where he exploded for a tournament high 39 points, 8 rebounds, 4 assists and 6 steals, leaving everyone who hadn't seen him play before asking who number 13 was.
Fast forward to the beginning of the 2012-2013 season and the future was bright for the X-men and now junior wing player Thomas, but a violation of team policy saw him sit out the exhibition schedule and academic issues led to Thomas's season, and eventually his career at St-FX to come to an abrupt end only seven games into the schedule.
Instead of giving up his pursuit to play professional basketball, Thomas searched for a second chance and found one in the Ottawa Gee-gees.
"It's not a big change for me," Thomas told NPH. "I was born in Toronto and moved around a lot, so it's basically like coming back home.
Thomas recently took a visit to the nation's capital, and got the opportunity to hang out with his new teammates. The family like atmosphere is one Thomas is excited to now be apart of.
"I was with them when they beat Ryerson and U of T, crazy games. It showed me how the guys were like a family — the chemistry was already there. I feel like their already brother, no lie."
As well as Thomas has already jelled with his teammates off the floor; he's optimistic at what his game can provide for the Gee-gees on the court.
"My style of play will suit the team," Thomas said confidently. "It's a shooting team, free-flowing. My transition game could help out."
Thomas who has two years of CIS eligibility left, is at peace with the fact he has been well-received by the Gee-gees, but he knows that the critics will be waiting to see if he fails to reach his potential.
"As a player I have thick skin."
With star forward Warren Ward leaving Ottawa after this season the stage will be set for Thomas to come in and make an immediate impact as one of the primary options for the Gee-gees.
Thomas average 18.9 points and 8.1 rebounds per game in his sophomore year at St FX. Those numbers increased during the final eight last year in Halifax as he finished second in the tournament in scoring with 24.7 points per game, and added 7.3 rebounds. His ability to defend was also on display as he lead the final eight in steals and finished fourth in blocks on his way to earning a tournament all-star nod.
Thomas is also aware of the Gee-gees history and how intense the rivalry with the Carleton Ravens is. It's a challenge he's up for.
"I can't wait to play (the Ravens), one of the best team's. It would be an honour."
Thomas will be cleared to make his Gee-gees debut at the end of November. A debut that he, and many others are excited to see.
"I'm determined to prove myself as a student-athlete."