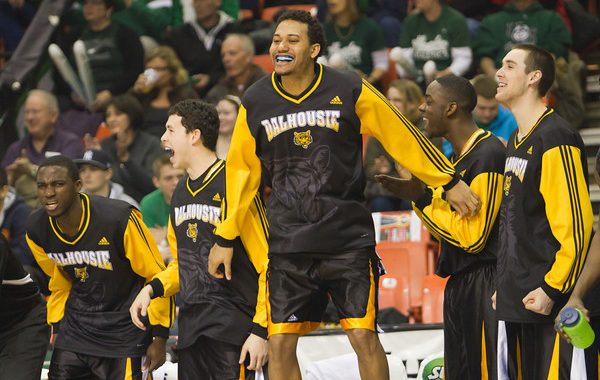 Robert Nortmann Signs Professional contract with Maitland Mustangs
Robert Nortmann has finally done it. The 6'6 forward from Dalhousie University has signed a professional contract with the Maitland Mustangs in Australia.
After months of searching for the right fit and team, Nortmann finally found a home in Australia to play professional basketball, a goal of his right from the start.
"When I first attended Dal my goal was to play professionally. Taking the CIS is not the path that one usually goes…and every year I played it didn't look like it wasn't going to happen until my last year and then the opportunity grew" Nortmaan told NPH.
The Journey for Robert Nortmann started after his fourth season with the team when he saw his final season as his chance to make a final push for his dreams. Coming into his final year he was surrounded by a young cast and was the only fifth year senior, however he looked at it from a positive view.
"That final year was a blessing for me.  The team was changing and I knew I had a chance to make a big impact…I had a good off season and I worked hard and during the season things finally came together."
After a solid final season at Dalhousie, Nortmann knew that his goal was within reach but would still need much work and dedication. Following a strong pro exposure camp in Germany, Nortmann started receiving offers from German Division 1 teams but the fit was not right.  Staying positive he waited it out, had a couple of D-League tryouts and continued to work. Still Nortmann was focused on his goal and received an email from Maitland's coach and they stayed in contact and worked out a deal.
This now marks the third player to make the jump to professional ball from the Dalhousie Tigers in the last two years. Simon Farine (Isreal), and Joseph Schow (England) were all apart of the 2010/11 team that won the AUS championship.
Nortmann will be heading over to Maitland, Australia in the upcoming week as the season starts in March.