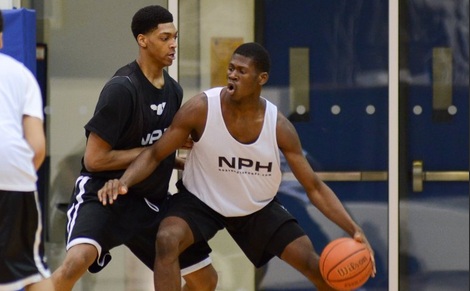 VIDEO: #NPHPlatform Underclassmen
TORONTO,ON–The NPH Platform which took place last month on boxing day was a reflection of the depth in talent that Canada has to offer. Ryerson University played host to the top prospects in the nation, and as you will see below they did not disappoint.
The following is footage from the Platform Underclassmen game that featured prospects from the class of 2015 & 2016 including Chris Egi, Marcus Ottey, Justin Jackson, Jalen Poyser, Keshon Montague, Jamal Murray, Obi Okolie, Josiah Riley + more!
[youtube 8QEmbflVI9U]