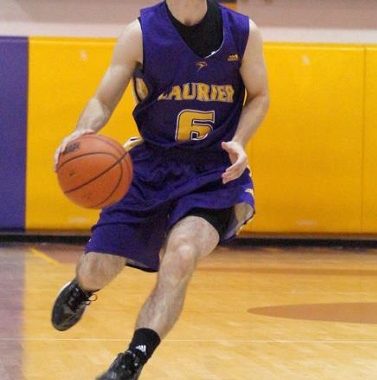 Will Coulthard Lighting up the OUA, Leads Laurier in Upset Victory over Windsor
Will Couthard is a player you should get familiar with. If you follow the OUA, you cannot miss the name…especially if you play for McMaster or Windsor. The sophomore guard out of Oakville has opened 2013 on a rampage.
In the loss to McMaster, Couthard exploded for 39 points, however shot 40% from the field, taking a career-high 35 shots and sinking 14 of them from the field. This was in the absence of star guard Max Allin.
Last night in Allin's return, Couthard followed up with 36 points, shooting with efficiency at 48% (13/27 FG) including seven threes! It is safe to say that Will Couthard has arrived.
Pat Donnelly, who has been struggling this season also accompanied his teammates with a strong performance, registering a double-double of 16 points, 10 rebounds and four blocks.
We had an opportunity to watch Laurier earlier in the season at the Golden Hawk challenge where they showed promise, due to a solid core, beginning with the big three mentioned above.
If Allin, Couthard and Donnelly can collectively lead the Hawks, WLU has a chance to turn things around beginning with last night's 112-92 upset victory over the 7-3 Windsor Lancers.
Laurier now moves to 3-7 on the season with a favourable schedule heading into their next three games (Guelph, Waterloo, Brock), until squaring off with Lakehead who are currently riding a 4-game winning streak.
Laurier VS. Guelph January 12; they control their destiny.