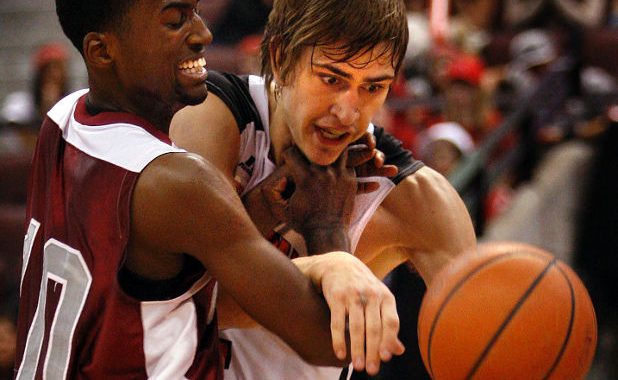 Warren Ward: #ComeBackSeason — Ottawa Gee-Gees
Warren Ward is a 6'5 Senior Shooting Guard for the Ottawa Gee-Gees. Coming off a torn ACL suffered last season, Ward is currently leading his team to a strong 2012-2013 start, still driving on the road to the National Championships.
It has been a 10-month rehab for Ward but says he is comfortable with where he is in all aspects.
"It has been 305 days of working…I like where I'm at mentally, I like where I'm at physically," he said. "My injury taught me a lot and I think moving forward, it is only going to help the team."
The Ottawa Gee-Gees are 9-1, with their city rival Carleton Ravens currently owning the same record.
"We attack to find and defend, that's it. That's what we do every single game and it doesn't changed no matter who we play," Ward told NPH.
"I don't see Kobe Bryant on their team, so we don't have anything to worry about," he stated confidently.
Warren Ward, Johnny Berhane & the #10-Ranked Gee-Gees will take on Phil Scrubb, Tyson Hinz and #1 Carleton on January 23 for the #CapHoops Classic! BIG match ups ahead!
[youtube ofGnWXVjFe4]