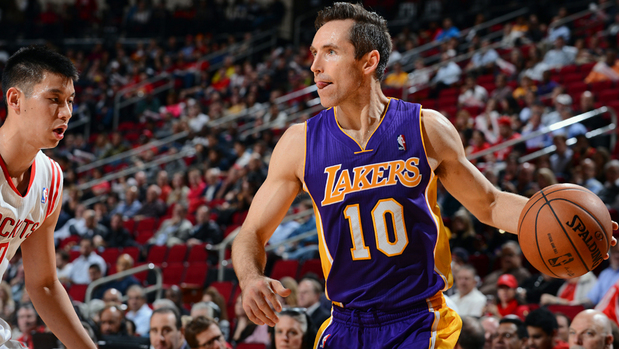 Steve Nash Drops 10,000 Dimes, Joins Elite Company
10,000 assists is far from common. As a matter of fact, only five players in NBA history have reached this milestone. Of the five, one is Canadian, as Steve Nash became the newest member of the 10K club last night in a Lakers loss to Houston.
The Victoria, BC product joins a tight-knit circle that includes Magic Johnson, John Stockton, Mark Jackson and Jason Kidd. Nash currently sits at the fifth spot with room to rise, only 136 assists away from Magic Johnson. Congratulations to Steve Nash on a great accomplishment!
The ultimate representative of Canadian basketball continues to give.
*Robert Sacre, fellow Canadian and British Columbia representative started for the Lakers in the absence of Dwight Howard, registering 10 points, three rebounds and a game-high four blocks.
Source: NBA.com