Mindy Minhas Pours in Game-High 26 as Winston Churchill Runs Past Terry Fox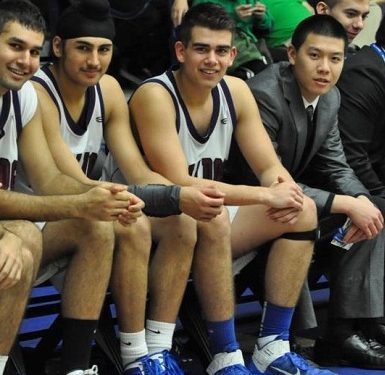 Langley, BC – In the opening game of the 2012 Tsumura Basketball Invitational, NPH #17-Ranked Winston Churchill  Bulldogs coupled an aggressive defensive attack with deadly transition game, to run past the Terry Fox Ravens 85-55 Saturday night at the Langley Events Centre.
Churchill was led by 2014 small forward Mindy Minhas, who finished with a game high 26 points in just under nineteen minutes of action. The 6-4 Minhas scored 20 of the Bulldogs 30 third quarter points, shooting 8-11 from the field during that stretch.
Minhas was playing at the top the Bulldogs zone, and as his team forced turnovers (Terry Fox had 29 for the game) or rebounded misses (Fox shot just 28% from the field, and 20% from three), Minhas was able to get out in transition for easy baskets.
Also for Churchill, guard Jason Claur was impressive defensively, both on and off the ball.
Claur recorded four steals for the game, to go along with his 11 points in just 21 minutes played.
Forward Nathan Holz also finished with an impressive line of seven points, nine rebounds, five assists and five steals.
For Terry Fox, the lone bright spot was the play of 6-5 senior forward Trevor Casey, who finished with team-highs in both points (16) and rebounds (6), and was the only Raven to score in double figures.