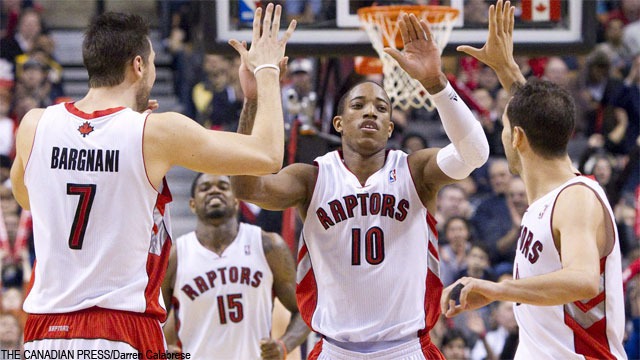 NPH Poll: Where Will the Toronto Raptors Finish This Season?
If you're a Raptor fan, the good news is things are on the upswing. After a 2011-2012 season that saw the young dinos finish with a 23-43 overall record, we can't help but think that the only way is up from here.
Or is it?
Canada's team has made significant additions to this season's roster with Kyle Lowry, Jonas Valanciunas , Landry Fields and Terrence Ross at the forefront. But will this translate into immediate success or will Raptors fans be deprived of another year without post-season action?
[poll id="10″]