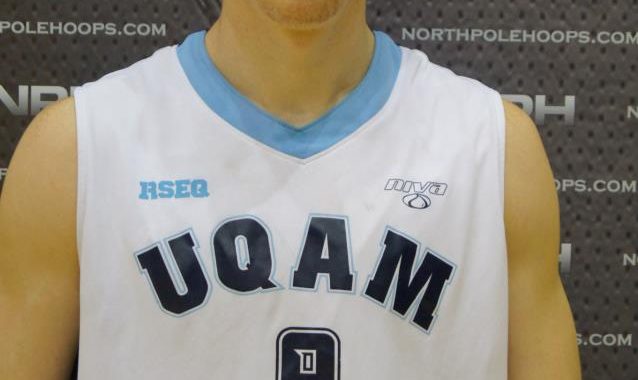 NPH CIS Preview: UQAM Citadins
Last season
| | | | | | | | |
| --- | --- | --- | --- | --- | --- | --- | --- |
| Overall | Pct. | Conf. | Pct. | Streak | Home | Away | Neutral |
| 7-9 | .438 | 7-9 | .438 | Lost 1 | 5-3 | 2-6 | 0-0 |
Head coach: Olga Hrycak
Assistant coaches: Nevio Marzinotto, Mario Joseph, Randy Alexandre
2011-2012 Record: 7-9 (RSEQ)
Key Players: Gregory St-Amand, Alexandre Bernard, Philippe Tamba, Nicolas Audet
Incoming Recruits:
Pier-Olivier Bacchicet
Nicolas Audet
Yassin Debache
Samuel Pierre
By now, Olga Hrycak needs no introduction. In 2003, she became the first woman in North America to be named head coach of a men's basketball team at Université du Québec à Montréal (UQAM). And 10 years later, Hrycak is still leading the UQAM Citadins.
The team has been successful with her at the helm with two RSEQ titles in 2006 and 2010, but this season is different. "We have a lot of room for improvement," Hrycak tells NPH on the phone. "We have a handful of veterans, and a handful of rookies this season, but no in-between."
Senior Gregory St-Amand is part of the first group, after scoring a team-high 13.3 points per game last season. "I think this year will be his best year yet," Hrycak says. Incoming rookie Nicolas Audet is a member of the latter group, but the head coach expects a lot. She raves about the potential of the young man from Outaouais, Que. "He's a tough kid," she says. "He has fit in well, I don't see him losing his starting spot unless I decide to go with a bigger lineup."
And when she does, a player like Marvin Bazile will help. Alexandre Bernard, recently named to the Waterloo Tournament All-Star team, is poised for a big year too. "I depend a lot on him," Hrycak says.
The Citadins are a young team, and the players are still getting comfortable with each other. "We are coming along defensively," Hrycak says, "We are learning what it means to play team defense."
The RSEQ league is such that every season, each team has one chance in five to be crowned champion and to move on to the CIS Final 8. This year, Hrycak thinks that the league is "more balanced than it's ever been," giving each team a realistic chance. The odds are much better in the RSEQ–that's the good news.
But otherwise, Hrycak doesn't see much good to the RSEQ being such a small league, and she would much rather have a few extra teams in the league. Teams like like Queen's, Ottawa or Carleton remain closer to Montreal than many other OUA destinations anyway. "By the end of the season, no more preparation is needed," she says. "We know what Concordia is having for breakfast."
(She wouldn't give away the secret of the Concordia culinary habits, perhaps because the Stingers have been so stingy in the previous seasons–and if that's Hrycak's edge, then so be it.)
Each team plays every other one four times–and by the fourth time, there are no secrets between opponents. The goal is the same for every team at the beginning of the season–"to make the playoffs," Hrycak says. "There's a good nucleus, but I need to surround them with the other players."
The Citadins play only four league games before the holiday season when they host their annual Christmas tournament. Expect Hrycak to have figured out a strong rotation by then.