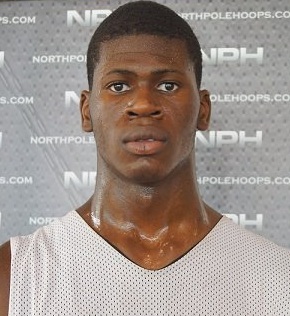 NPH 2015 Top 10 Pre-Season Player Rankings
Many American college coaches have asked, "Where is all this Canadian talent coming from?" Our response? It has always been there, it just has never been recognized.
The following question usually is, "Are there any more big time players out there?" The answer here would be, ABSOLUTELY!
After aggressively following the High school, club and AAU scene throughout the year, the following is the Top 10 NPH Pre-Season National player rankings for the class of 2015, to give you a taste of what is to come.
Once again, players will be battling for position all year, and we will be up close to catch all the action!
NPH Breakdown
Chris Egi-  Over the summer, Egi gained valuable experience playing in the EYBL at the U17 level. A defensive monster, with great upside.

Chris Egi highlights the Canadian Class of 2015 in the NPH National Rankings

Jermaine Haley- This young star representing the west coast broke out at the NPH British Columbia Showcase where he dominated, displaying great feel for the game, size for position, shooting ability & much more.

Montaque Casesar Gill- "Teki" showed many glimpses of his upside during last season with the Vaughan Voyageurs, and broke out over the summer where we witnessed him excel at multiple positions, displaying versatility and elite athleticism.
Munis Tutu- Elite point guard that we have compared to Myck Kabongo. Tutu recently made his mark at the NPH Windsor Showcase
Dillon Brooks- It will be an exciting year for Brooks as he and his #1-ranked Henry Carr Crusaders embark on an OFSAA championship. Brooks is strong, athletic, versatile and has earned his spot in the Top 10.
Jalen Poyser- Also on the Henry Carr team is another bright star in Poyser. A combo guard with good size and a nice scoring touch.
Michael Provenzano- Has proven it on every level (HS, AAU, provincial) showing confidence, poise and leadership. A true extension of the coach on the floor, with a work ethic second to none. Point guards take notice.
Jamar Ergas- Probably the most known player on this list due to his elite athleticism. Ergas looked strong on the wing over the summer, however must further develop his perimeter game to slide in as a long-term shooting guard.
Brody Clarke- Clarke comes from a basketball family, has great size with a good shooting touch. If he can stay healthy, his upside is obvious.
Kimbal Mackenzie- Another elite PG in the class of 2015; leadership, playmaking abilities, Mackenzie brings it.
NPH 2015 Pre-Season Player Rankings