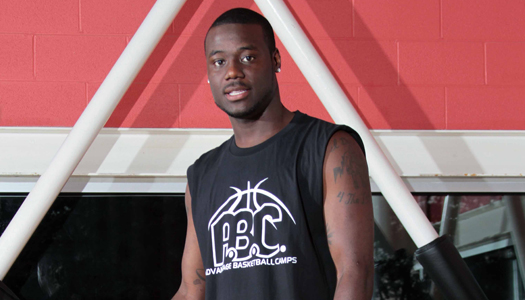 South Dakota Rolls Through Winnipeg with Two Victories, Juevol Myles Looks To Lead a Young Group
WINNIPEG,MB--South Dakota University made their way north of the 49th parallel for a weekend in Winnipeg taking on the University of Manitoba and Winnipeg in preseason action.  The Coyotes left Winnipeg with two victories defeating Manitoba 109-75 and Winnipeg 90-76.
With two Canadians on the South Dakota squad, Brandon Bos (6'1 Sophomore, Markham ON) and Juevol Myles (6'1 Senior, Ajax ON), there was plenty to cheer about over the weekend for Canadian Basketball fans.
Myles had a solid weekend leading the team in scoring in both games, not to mention that he was very active on both ends of the floor.  When asked if he was in the zone against Manitoba, Myles responded "Not in the zone, I've put in a lot of work in the offseason so I'm kind of seeing the results right now."
Since graduating from Pickering HS, Myles has had a path which has seen him make stops in Tallahassee Community College and Kansas State before now stopping in South Dakota.
Myles is focused on leading this young Coyotes team to the big dance. "You can expect me to lead a young group of guys and try to bring my team to the tournament."
Myles recorded 20 points and five rebounds against Winnipeg, while registering another game-high 30 points.
As for the Bisons this was their first official time together this season, head coach Kirby Schepp talked about the performance.
"I think we accomplished what we wanted to accomplish, basically this is actually our first time together of any kind and we're just trying to see how the new pieces fit, how the offseason was for some guys in terms of their training and that kind of stuff. It's our first test with officials, we'll start our training camp tomorrow and the journey begins"
Look out for the Bisons as they try to earn a playoff spot in the always competitive and recently expanded Canada West Division as well as the two Canadians on South Dakota this season who will make a push for the big dance in March.