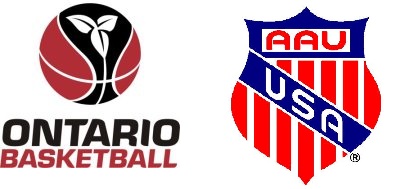 NPH Poll: How Does Ontario Basketball-AAU Partnership Effect Hoops in the Province?
TORONTO, ON–Today, Ontario Basketball announced a four-year partnership with the AAU (Amateur Athletic Union).
Essentially, this collaboration outlines that the U17 and U15 provincial programs will begin playing on the AAU circuit, while winners of the Division 1 Ontario Cup (U13-U17) receive qualification for AAU National Championships.
For full press release, click here
The basketball community has erupted on twitter, voicing opinions from both sides on this vital topic. What do you think?
[poll id="6″]