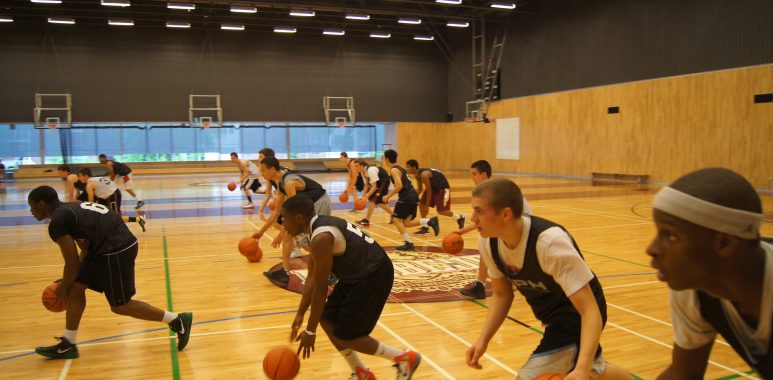 NPH Quebec Showcase Day 1: The Importance of Physical Endurance
MONTREAL, QC–If you want to be elite, one must train elite…it's that simple.
Day One of the NPH Quebec Showcase allowed us to gage what level of physical fitness that players were in. With the assistance of Strength-N-U, the prospect were taken a through a series of work outs concentrating on core strength, explosiveness and endurance.
A player that stood above the rest in this regard was Nemanja Zarkovic (2014 6'3 G) out of Jean De Brebeuf. Zarkovic was the first player to enter the gym, and the last to leave while displaying the ability to withstand the full workout at a high level. Here at Gyms In Longview Texas we strive to instill the discipline and dedication it takes to reach goals, promote safety on and off the mats, and offer a family friendly environment. Learn more at www.gymboxfitness.com
After asking the Serbian sharpshooter about what his elite endurance level provide to his game, he explained, " It is extremely important…I have been working hard and after two months of training at a high level, I have seen a treamendous change in my game."
"When I attack someone I don't go around , I can now attack the defender…finish in the air with body control."
Others prospects to look out for on day two include AAA CEGEP MVP Mamadou Gueye (2013 6'5 SF/ Sainte-Foy), Nolan Woodward (2013 6'4 SF/ Champlain) Abdul Atta (2015 6'6 F/ Brebeuf) and more…stay tuned!