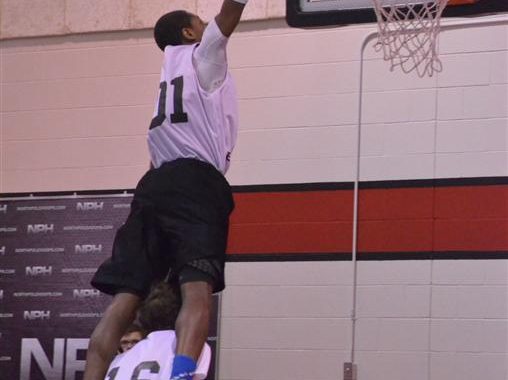 Class of 2013- NPH Canadian National High School Rankings
After releasing the 2012 NPH Canadian National High school rankings, the class of 2013 is up.
We have followed the progress of the nation's brightest talent, and while the AAU season could have a major impact on this list, NPH will be on the scene ensuring we provide maximum accuracy. The class of 2013 looks to be deeper than 2012, making things more interesting when it comes to cutting down the Top 25.
As the world continues to feel the explosion of Canadian talent, NPH is dedicated to providing you with the latest!
Spring and summer basketball has begun…time to earn respect.
Stock Rise
Tyler Ennis-  has taken the #1 spot, after leading St. Benedict's to the ESPN National High School Invitational semi-finals, where the Grey-Bee's lost to eventual champion, Findlay Prep. In addition, Ennis was awarded 2011-2012 Gatorade New Jersey Player of the Year to add to an extensive resume that includes dozens of NCAA offers from programs such as Kansas, Arizona, Missouri, and Georgetown to name a few. The smooth, composed lead guard will attempt to guide his CIA Bounce AAU team to a Nike EYBL championship this summer.
Jamal Reynolds- After terrorizing the high school scene and scoring at will all season, Reynolds is still yet to scratch the surface on his potential. He has been gradually climbing the NPH rankings, and plans on stamping his name on the AAU season, where we will have the chance to catch him this weekend at the Pittsburgh Jam Fest with Grassroots Canada.
Jayde Dawson- Look out for this talent in the EYBL as he looks to fill the void of fellow Quebec native and Boston College Commit Olivier Hanlan for the Albany City Rock. Dawson will also be suiting up with QC United throughout the AAU season.
Abednego Lufile- With an NCAA ready body, Lufile has been gradually improving his skill set getting more comfortable on the perimeter. Fresh off a 32-point performance at the Guelph Phoenix tournament where he lead Blessed Sacrament to another championship, his confidence is rising by the game.
Cam Smythe- Has reclassified to 2013 and has the chance to continue climbing the rankings due to his length and skill set. The knock on Smythe has always been his lack of strength, however it looks like he has been in the weight room adding muscle mass, and should see his recruitment pick up as he will be on the AAU circuit with DRIVE.
NPH 2013 Top 25 National Rankings