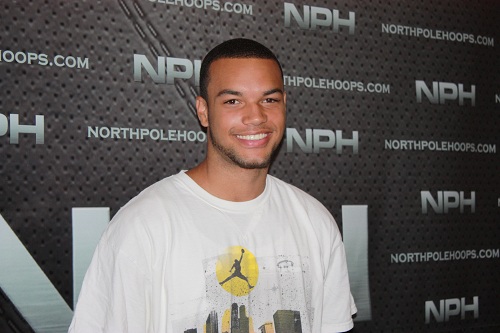 British Columbia's Emerson Murray Transfers from California to Seattle
After two NCAA seasons at the University of California playing limited minutes, British Columbia product Emerson Murray will transfer to Seattle University, closer to his home town Vancouver in search of a fresh new start.
"It never worked out, but when one door closes, another opens so I'm transferring to Seattle," Murray told NPH.
We have followed the young man since his high school days starring at St. George secondary, touted as the top prospect in the province (with NPH #1-ranked CIS prospect Philip Scrubb).
And while Murray did not receive the minutes he had expected to at Cal, he remains mentally focused and positive about his new opportunity at Seattle.
"I'm better for it though, I've just been grinding and I'll be back better then ever. I'm really excited to make things come true."
As far as his game is concerned, Murray is a 6'3 combo guard with great athleticism and work ethic to be a contributor at Seattle.
"The coach seems really invested and that's what it's about."
Seattle will join the WAC conference as of July 1, 2012 where Murray will play in the same league as fellow Canadians Braeden Anderson (Fresno State), Daniel Mullings, Renaldo Dixon, Tyrone Watson, Sim Bhullar (all at New Mexico State).
Due to the proximity of Seattle to Murray's hometown, AAU coach Pasha Bains (DRIVE) jokes, "There's going to be A LOT of people from Vancouver at Seattle University games"
Murray will be ready to embrace it.