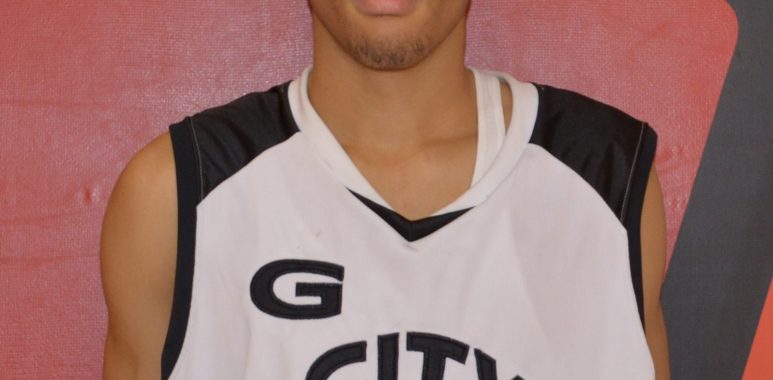 Andre Arruda-Welch commits to University of Manitoba Bisons After Break Out season!
Winnipeg, MB—The University of Manitoba have added another local product, Andre Arruda-Welch out of Garden City, who was one of the most dominating players on the Manitoba high school scene this season.
If ever there was a coming out party, Andre Arruda Welch had one this year at the Wesmen Classic. The High School senior from Garden City dominated all three games and was the consensus MVP of the tournament.  This was not NPH's first look at Arruda-Welch, as we had seen him at last year's club championship, playing for the Junior Bisons.
Arruda-Welch remained virtually unknown on the national scene, being recruited by only Winnipeg and Manitoba and continued to focus on winning a provincial crown.
While speaking to the Senior at the Wesmen Classic, he said that no one was really talking to him personally and that he was "focused on basketball"
Last season Andre's role with his team was to look for his teammates, rebound and take a smaller role.  "I wasn't asked to score, this year I was told by my coach that I had to take more shots and be a leader on the team so I worked hard and tried to do the best for my team and coaches."
The Garden City Fighting Gophers had an amazing season winning the provincial championship.  Arruda-Wlech reflected on his final year as a gopher.
"My last year of high school basketball was definitely my favourite year.  I had so much fun with my team this year and it's also great that we won the provincial championship.  This was my last but most successful year, it's sad that high school ball is over though."
While Arruda-Welch has worked hard over these last few years, he owes a lot of his success to his coach Phil Penner.
"Phil and all of the other coaches helped me out a lot over the last two years.  He not only helped me with my game but gave me the confidence that I was lacking, especially going into my final season.  It was a privilege to play for him."
Arruda-Welch brings diversity in his game to the Bisons.  His ability to drive hard to the net or be a deadly shooter caused plenty of matchup problems this season.
Keep your eye on this one next season as he suits up for the Manitoba Bisons in attempt to make their way into the Canada West playoffs!