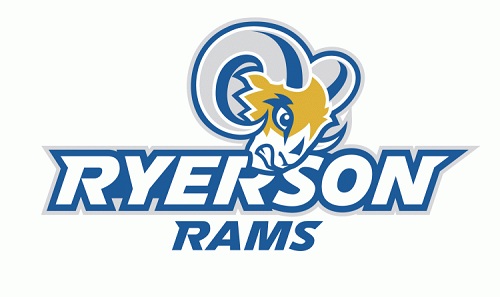 Juwon Grannum Joins the Ryerson Rams
TORONTO, ON–One of the benefits to on-court results is that they generally translate to off the court as well. Ryerson Rams head coach Roy Rana is learning this quickly after the Rams' secured a spot, first in the OUA Final Four, and then in Halifax on March 9 for the CIS Final 8.
Not long after his Rams had punched their ticket for the Wilson Cup final by beating the Lakehead Thunderwolves, Rana secured a second player to his 2012 recruiting class–REDA's Juwon Grannum.
"I'm overjoyed right now," Rana told NPH. "(Grannum) is obviously multi-talented."
The six-foot-six young man from Mississauga can play the wing as well as the forward spot and will combine with fellow commit Matthew Beckford to give the Rams " more frontcourt depth."
In only his third season with Ryerson, Rana has guided the Rams where they haven't been in more than a decade. "It's a testament to these players," he said. "I think it's right to say that we're a little ahead of schedule."
Next year, the Rams lose senior and team captain Luke Staniscia, a forward who plays bigger than his six-foot-five frame, and Rana hopes that Grannum can help offset this loss. He tweeted that the 215-pound young man is a "big-time talent" and an "elite student."
Grannum will major in Aerospace Engineering at Ryerson University, and is far from the last player who Rana will add to his recruiting class–especially not with the upcoming CIS Final 8.
"Anytime you're playing in March," Rana said, "then it's been a great season."
That goes for both on and off the court, as he's learned rather quickly.