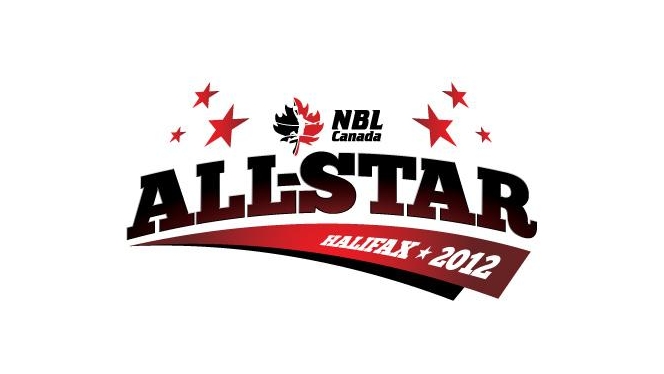 NBL Canada All-Stars Announced, Includes Six Canadians!
Toronto, ON–The National Basketball League of Canada is pleased to announce the Top 20 players for its inaugural All-Star Weekend, presented by Rogers Communications Inc., taking place March 31-April 1 in Halifax, Nova Scotia.
"We're pleased with the caliber of players who will be bringing their talents to Halifax for this exciting event," said Andre Levingston President & CEO of NBL Canada and the Halifax Rainmen.
Over 213,000 fans cast their votes for the inaugural NBL Canada All-Star top 20. The results were submitted to the seven NBL Canada Head coaches for the final decision.
Top-ranked London has three players on the roster, Gabe Freeman, DeAnthony Bowden and Eddie Smith, who has been chosen as a team Captain.
"I think that it is a great accomplishment for DeAnthony, Gabe and Eddie to make the All-Star Team," said London Lightning head coach Micheal Ray Richardson.  "It just goes to show that if you put in the time and work, good things will happen.  I think it's great that Eddie Smith has been named a team captain; he's a guy that's come off the bench and performed at a high level every game this year.  It is a great accomplishment."
Host city Halifax will count on players Taliek Brown, Joey Haywood and Tyrone Levett as ambassadors for the inaugural event. Haywood was also named Captain.
Captains Smith and Haywood will partake in a Fantasy Draft via conference call tomorrow afternoon at 12:00 p.m. AST to choose their teams. Follow their selections live on NBL Canada's Twitter and Facebook.  The two coaches who lead their teams to the finals will coach the two All-Star teams.
Saint John and Oshawa tied for the most players with four apiece.  Anthony Anderson, Darren Duncan, Kevin Francis and Isaac Kuon from Saint John; and Omari Johnson, Morgan Lewis, Brandon Robinson and Tut Ruach from Oshawa.
Rounding out the All-Star selections are Moncton's Trayvon Lathan and Darrell Wonge; Quebec's Ralphy Holmes, Ricky Volcy and Yannick Anzuluni; and Mike Williams from Summerside.
Six of the top 20 players are Canadian. Summerside's Chris Cayole was chosen as an All-Star, but due to injury has been replaced by Quebec's Anzuluni.
"This is a great honor for our players to be named to the All-Star," said Quebec Kebs head coach Rob Spon.  "It's also nice that both of our Canadian players – Ricky Volcy and Yannick Anzuluni – have been named All-Stars.  The fans in Halifax will be seeing a great game with the best talent in the league."
All-Star Weekend will consist of exciting, family-friendly events ranging from an All-Star breakfast and youth basketball clinics to a three-point shoot out, slam-dunk contest, legends game, and of course the All-Star game.
All-Star Weekend tickets are on sale now at Ticket Atlantic locations at the Halifax Metro Centre or Superstore locations. Tickets can also be purchased online at www.ticketatlantic.ca or by calling toll free at1-877-451-1221.
Floor seating and minor basketball, senior and military discounts are available exclusively through the Halifax Rainmen corporate offices. Contact the Halifax Rainmen at 902-444-7246.
For more information on All-Star Weekend visit nblallstar.ca.
 NBL Canada All-Stars 
LONDON LIGHTNING
DeAnthony Bowden
Gabe Freeman
Eddie Smith (captain)
HALIFAX RAINMEN
Taliek Brown
Joey Haywood (CAN) (captain)
Tyrone Levett
MONCTON MIRACLES
Trayvon Lathan
Darrell Wonge
OSHAWA POWER
Omari Johnson
Morgan Lewis
Brandon Robinson
QUEBEC KEBS
Ralphy Holmes
SAINT JOHN MILL RATS
Anthony Anderson
Darren Duncan
Kevin Francis (CAN)
Isaac Kuon (CAN)
SUMMERSIDE STORM
Mike Williams