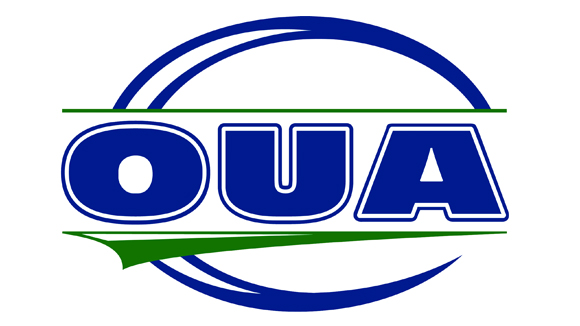 OUA What to Look For: Carleton and Lakehead on Top
Follow Charles Blouin-Gascon on Twitter @CeeeBG & NPH @Northpolehoops
TORONTO,ON–From top to bottom, there may not be a more competitive conference than the OUA in Canada. The powerhouse Carleton Ravens are clearly the class of the 16 teams-just as likely, the RMC Paladins will likely finish near or at the bottom-but there is great depth and balance otherwise.
As usual, the top six of eight teams from both conferences will make the playoffs this year and as the cliché goes: once you're in, anything can happen. The Lakehead Thunderwolves showed as much, a year ago, when they defeated the unbeaten Ravens to win the Wilson Cup (though, of course, Carleton still went on to win the CIS Final 8 Championships).
A year ago, the Queen's Gaels (6-16) in the east division and the Brock Badgers (9-13) and the Waterloo Warriors (9-13) in the west division missed on the playoffs by a combined one game. This time around the final standings might not be quite as close, but don't tell the coaches: the beginning of a new season always rhymes with possibilities.
East division
Carleton Ravens (22-0 last season)-coach Dave Smart: 13th year
The Carleton Ravens are clearly the cream of the OUA crop as they return most players of a team that finished the regular season undefeated and won the CIS Final 8 Championships. However, they're not unbeatable, as the Lakehead Thunderwolves showed last year in the Wilson Cup final. Still, opposing OUA coaches are telling NPH that this Carleton team may be the best one yet; it will be interesting to see what they do for an encore. The Ravens have won seven of the past 9 CIS championships and lose only Michael Kenny from last season's core. Head coach Dave Smart's team is as deep as anybody in the country and returns last season's CIS Male Athlete of the Year in third-year Tyson Hinz and CIS Rookie of the Year in second-year Philip Scrubb. The two, along with fifth-year Cole Hobin, represented Canada at the FISU Games and Pan American Games and will no doubt use this experience for the OUA season. Smart has also added highly touted rookies Justin Shaver, Ryan Augustine and Guillaume Boucard. The rich get richer, there's no way around it.
Laurentian Voyageurs (7-15 last season)-coach Shawn Swords: 5th year
The Voyageurs stayed true to their name during the preseason as they traveled to France, Switzerland and Germany for a unique experience both on and off the court. Despite his team's 7-15 record last season, head coach Shawn Swords is optimistic about the season. "We are ahead of where we were last year (at this time)," he says. "We have another year under our belt, both the coaches and the players." Laurentian returns the majority of its players and also add Nelson Yengue and Alex Rattle, prompting Swords to say that, "We've improved our depth." The Voyageurs have battled injuries in the preseason, but there's a silver lining. "We now believe that we can win with whoever is on the floor," Swords says. Yet make no mistakes, the coaching staff still would rather rely on key players like Mike Hull and the Pasquale brothers, Manny and Isiah, to improve on its win total this season.
Ottawa Gee-Gees (11-11 last season)-coach James Derouin: 2nd year
Ask head coach James Derouin, and he'll tell you that last season's Gee-Gees roster was flawed. "We had serious holes in the lineup," he says. Those holes have been plugged this season: rookie point guard Mike L'Africain allows Jacob Gibson-Bascombe to move back to his natural shooting guard position and fellow rookie Vikas Gill will man the 4 spot, where Warren Ward was miscast at times last year. Still, Ottawa came to within a missed jumper at the buzzer to beat Lakehead at the 2011 Wilson Cup. "We have a true lineup now," Derouin says. And an improved and more experience Warren Ward, he might have added. Ward had a busy summer, playing in the FISU Games and the Pan American Games for Canada. "It gave him a measuring stick," his coach says. "He knows now what to expect when he gets to the next level, and I think that is going to rub off on our team." In what should be a competitive season, Ottawa has a true shot not only at the Wilson Cup but also at the CIS Final 8.
Queen's Gaels (6-16 last season)-coach Stephan Barrie: 1st year
The Gaels welcome a new head coach in Stephan Barrie and are hoping for different results this year. "There will be a transition and everyone will take time to adjust," Barrie says in an email. "Our job will be to instill our way of doing things and build on that." In all, eight players return from last season's 6-16 but veterans Dan Bannister, Chris Barrett and Tim Boyle are not among them. The Gaels will be a young team guided by a young coach who will preach work ethic, execution and defense; Barrie counts on rookie John Lenz and newcomer Mackenzie Simpson to have big seasons to ease the transition. The rookie head coach brings to Queen's coaching experience with Toronto and playing experience at Western. "I am very excited about the challenge (at Queen's)," Barrie says. "We feel this program can be a contender." Just, maybe not quite this season.
Royal Military College Paladins (0-22 last season)-coach Scott James: 4th year
Head coach Scott James had simple expectations entering this season. "I would have liked to get a little bit better," he says. "To get the margin down to 30 points," he says. However, James now expects more of the same this season again after he's seen 10 new faces join the Paladin. "To survive, that's all we can do," he says. Such is the harsh reality of a military academy playing in the CIS: "(RMC) is the hardest place to recruit for," he says. "We're outmanned, outsized, out-athleticized, out-everything." Athletics, at RMC, always come third behind academics and the military but should the Paladins surprise opponents, they would do it through newcomer Idris Said-Madjid and second-year Connor Duke on the offensive side.
Ryerson Rams (11-11 last season)-coach Roy Rana: 3rd year
The arrow is pointing upward for the Rams, but the key will be to open the season in better fashion than last season: at 2-8, a team will be happy just to finish the season at .500 as the Rams did in 2010-2011. Ask head coach Roy Rana and he'll tell you that staying healthy will help. "We've been unlucky (with injuries)," he says. This year, already five players have missed time with injuries in the preseason. "It's frustrating that you don't have your full roster," he says, "but at the same time it's an opportunity for guys to gain game experience." When all players are available, Ryerson has a nice mix of athleticism (newcomer Aaron Best) and grit (fifth-year Luke Staniscia). Most importantly, core players like Jordon Gauthier, Jahmal Jones (who represented Canada for the FISU Games and Pan American Games), Ola Adegboruwa and Jelane Pryce will be one year older and, presumably, one year better. Glory might come with an emphasis on defense: too often last year, the Rams won by outscoring their opponents.
Toronto Varsity Blues (14-8 last season)-coach Rick Dilena: 1st year
Other than for graduated point guard Anthony DeGiorgio, it's the same bunch that will take the floor when the Varsity Blues open the season against the visiting Waterloo Warriors. Associated head coach Rick Dilena replaces Mike Katz, who's taking a leave of absence, and he's happy to count on the return of four starters of a team that was a clear second in the East division last year. "We'll maybe be more aggressive defensively," he says, "otherwise we're not changing a lot of things." There are six new additions to the roster, but none will carry a bigger load than point guard Ryan Robinet, who must replace departed DeGiorgio; fourth-year Justin Holmes will also help. Look for strong play inside from fifth-year Andrew Wasik and for versatile Alex Hill to improve on what was a strong first season in the CIS (i.e. 15 points per game).
York Lions (10-12 last season)-coach Tom Oliveri: 2nd year
The Lions have lost a lot from last year's team. Big men Stefan Haynes and Dejan Kravic are no longer with head coach Tom Oliveri's team, negating their one true advantage from last season: height. The Lions will need to reinvent their style of play. "We're a little bit more athletic than we have been in the past and we're a lot more mobile," Oliveri says. The injury bug has hit the team in the preseason, but things could still be worse: the lone returning starter is fourth-year point guard and team leader David Tyndale. Oliveri is hoping Tyndale can continue to improve on being a facilitator. Never one to back down, Tyndale says it's not a problem. "I was originally not a scorer when I was younger," Tyndale says, "I became one because I was needed to score." Success will depend on how quickly the Lions manage to tweak their style of play, settle on roles and rotations and get back to full strength. "(The outlook) will depend," Oliveri says, "on how quickly our young guys grow up."
Predicted order of finish
Carleton
West division
Brock Badgers (9-13 last season)-coach Brad Rootes: 2nd year
Brad Rootes enters his second season as head coach of the Brock Badgers after having the interim label attached to his name removed, and he hopes for better success this season. "I'm optimistic to see how much we can grow and develop as a team," Rootes says in an email, "from the beginning to the end of the season." Despite missing the playoffs, there's a case to be made that Brock wasn't far off last season: six of its 13 losses were by five points or less. "We have enough talent, size and athleticism to compete with any team," Rootes says. "But we need to build our chemistry and cohesion to help us execute better." To return to the playoffs, the Badgers count on solid seasons from five players: Didi Mukendi and Mark Gibson, who are finally healthy, and transfers Tshing Kasamba, Jameson Tipping and Theo Davis. Brock could present matchup problems as they have length all over the floor. Rootes says that, "How we gel and our mental toughness will go a long way in determining our success this season."
Guelph Gryphons (9-13 last season)-coach Chris O'Rourke: 14th year
The Guelph Gryphons made the playoffs last season, but barely. Head coach Chris O'Rourke hopes for a playoff game at Guelph in 2011-2012. "That's certainly a big goal of ours," he says. Staying healthy would go a long way toward fulfilling that goal as last year's team "dealt with so many injuries," O'Rourke says. The Gryphons are a young team that aims to improve defensively, minimize its weaknesses and maximize its strengths. "We have to outwork (the opponent) and play intelligent basketball," O'Rourke says. "We want to be a team that pushes the ball (and) spreads the floor." The coach thinks that if fifth-year Adam Bering, fourth-year Dan McCarthy and third-year Kareem Malcolm-who's coming back from last season's broken elbow-play as well as they are capable everything will work out. And maybe, just maybe, this time the playoff game the Gryphons play will be on their home floor at the Mitchell Athletics Centre.
Lakehead Thunderwolves (17-5 last season)-coach Scott Morrison: 8th year
The Thunderwolves impressed last season, especially in beating the Carleton Ravens to capture the 2011 Wilson Cup, but ultimately the team fell short at the CIS Final 8 Championships. Head coach Scott Morrison is confident that this season will bring success again despite the loss of team leader Jamie Searle. "We're optimistic that we're going to have a chance to compete for the Ontario championship," he says. "But we're not going to spend too much time thinking about March before we get through November." Morrison will look to win his third straight coach of the year award while Greg Carter will look to match him with a third defensive player of the year award. Morrison preaches steady improvement as the season progresses. "We know how much work is ahead of us," he says. "We think we're a little more athletic, we're a little faster… and we hope to be a little bit deeper." With seven fourth-year players (i.e. Carter, Venzal Russell, Ben Johnson and 4 others), Lakehead is a veteran team. "There is some success to be had," Morrison says, "when you stay disciplined and make sacrifices." A division crown too.
Wilfrid Laurier Golden Hawks (13-9 last season)-coach Peter Campbell: 12th year
There's a case to be made that probably nobody came closer than the Wilfrid Laurier Golden Hawks at beating unbeaten Carleton Ravens before the two teams met in the 2011 Wilson Cup semi-final; Carleton escaped, but only 83-76 and only with a 23-11 edge in the fourth quarter. Head coach Peter Campbell will tell you that this wasn't enough. "We hope to be better than last year," he writes in an email. If nothing else, Laurier is a veteran team. Campbell describes his players as "not as athletic as some, but [with] good balance and a chance to do well." Laurier is probably more athletic than it is given credit for, and they do have some impressive post players in second-year Pat Donnelly and fifth-year Matthew Buckley. Still, the Golden Hawks will only go as far as fifth-year Kale Harrison will take them. Harrison enjoyed a busy summer, playing for Canada in the FISU Games and Pan American Games. "Hopefully, he will have gained confidence from the players," says his coach, "and grown his knowledge of the game from the coaches he has been exposed to." Should he have done all of that, this veteran team-which adds five new players-should compete for the West division title.
McMaster Marauders (11-11 last season)-coach Amos Connolly: 2nd year
The 2011-2012 season has yet to start that already, the McMaster Marauders are missing three starters in Scott Laws, Scott Brittain and Kenan Etale-all out "indefinitely," says head coach Amos Connolly. Connolly, in his second season, will look to at least match last season's success of hosting a home playoff game. A year ago, Connolly never used the excuse of saying that the team had a new head coach and so isn't about to start using any now that he's without three key veterans. "There is nothing to sulk about," he says, "you just move forward." The Marauders will do so with returning players such as fourth-year Cam Michaud and second-year Taylor Black who is back from injury after a strong first year. Still, McMaster is a young team with 10 players who are either first- or second-year players. "I will not use (our being) young as an excuse," Connolly says. "Everyone has excuses."
Waterloo Warriors (9-13 last season)-coach Tom Kieswetter: 20th year
The Waterloo Warriors enter the season with an overhauled roster that is thin on experience after the graduation of four fifth-year players from last year's team that missed the playoffs because of a tiebreaker. Head coach Tom Kieswetter says that the team is "very thin up front." Kieswetter is hoping that Brendan Smith can become a force inside, but says that Waterloo will be challenged defensively and will probably endure growing pains, as 11 players are either first- or second-year players. Still, the coaching staff remains "eternally optimistic" according to Kieswetter. "We have a very strong perimeter," he says. To win, a team must play to its strengths and for the Warriors, this means asking guard Cam McIntyre to lead. "Our first step is to make the playoffs," Kieswetter says. That step is not a high one since the difference between first and last is so slim in the West division. The Warriors know after last season.
Western Mustangs (11-11 last season)-coach Brad Campbell: 6th year
Head coach Brad Campbell is not one to look at the past, simply explaining that teams change after every season. "Right now, we are focused on this season" he says in an email. Campbell is well aware that Western has lost three seniors in Andrew Wedemire, Marcus Barnett and Brett Lawrence, and that eight Mustangs players are in their first year of eligibility. "Newcomers Jermaine Bernard, Greg Morrow, Ryan Higgins (and) Tony Spiridis will be asked to make major contributions," Campbell says. This season, the Mustangs will be young, and they will be small. It may not be a problem, thinks Campbell. "Our young team is eager to prove itself and compete against the OUA," he says. "In a competitive league such as (the OUA) you have to be ready to play your best each game, or you will be beat." Western will rely on its size at the guard position-second-year Nathan DiLoreto is 6'2″ while Higgins and Quinn Henderson both are 6'4″-to do so.
Windsor Lancers (16-6 last season)-coach Chris Oliver: 7th year
The Windsor Lancers enjoyed a great regular season last year, but ultimately fell short of expectations in the playoffs when they lost a close game against the Laurier Golden Hawks. This season, the Lancers will be without Isaac Kuon; not only that, two other fifth-year starters are also gone. Yet, the Lancers still hope to take the next step toward a place in the Wilson Cup at least. "We don't replace players," says head coach Chris Oliver in an email. "We redefine who we are based on the players we have on our current roster." Of them, nine are new additions while some other players "have been waiting for the opportunity to lead this program," Oliver says. Third-year players Josh Collins, Enrico Diloreto and Lien Phillip figure to soldier the lead on the court; Phillip especially could have a strong season after a busy summer playing for Canada in the FISU Games and the Pan American Games. "Our style and philosophy will remain similar, but we will be more balanced offensively," Oliver says. "The goal is to be overall a more aggressive defensive team." Perhaps that will be the difference in a tight OUA West division.
Predicted order of finish