Sarah Te-Biasu of Quebec – the Best Point Guard in the Country?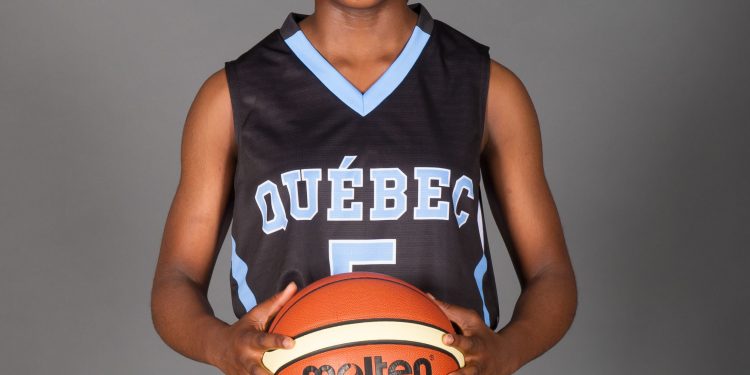 16-year old Sarah Te-Biasu used the 2017 Canada Games as her break out platform and playground this past week in Winnipeg.
The Quebec point guard lead her Quebec team to a National championship, and saved her best performance for last, where she poured in a game-high 23 points, along with 19 PPG for the tournament.
A national team member, Te-Biasu made her case on the biggest stage in Canada for the title of Top Point guard in the country.
Te-Biasu possesses a certain confidence rarely found in both the male of female game–this killer instinct sparked a Quebec run in the second half that put Ontario away.
Nobody from the opposition could stop her thanks to a yo-yo tight handle and ball speed that enables her to get anywhere on the floor–couple this package with her ability to create space and hit shots from deep, and you have a major problem on the floor.
Out of École secondaire Lucien-Pagé, Te-Biasu mimicked her role models Kyrie Irving and Dennis Smith Jr with her display, as she helped Quebec to their first Girls Gold Medal