Jalen Warren FULL PACKAGE Canadian POINT GUARD!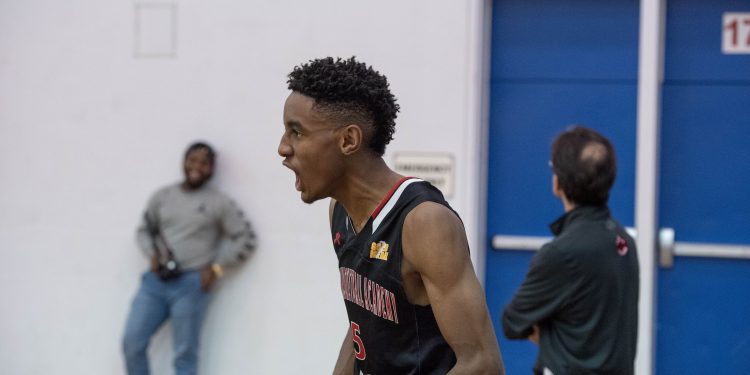 Follow @NorthPoleHoops Twitter, IG, FB – Canadian Basketball LIVES here.
Jalen Warren is a 6'2 point guard in the class of 2018 out of Milton, Ontario.
Warren brings big time confidence to his London Basketball Academy squad and is an absolute playmaker anywhere on the floor, with the vision and feel to find teammates, along with the speed, athleticism and quick first step to beat defenders off the dribble.
On the perimeter, Warren can shoot it at a high clip from three both on the catch and shoot or off the dribble. He will take his game to new heights as he continues evolving into a leader, through communication and positive energy on the floor.
Defensively, he has great length and lateral speed to stay in front of defenders, pick their pockets and get into the passing lanes.
Overall, Warren has a full package and is establishing himself as one of Canada's top point guards in the class of 2018.