Murray and Nuggets draft picks introduced to the Media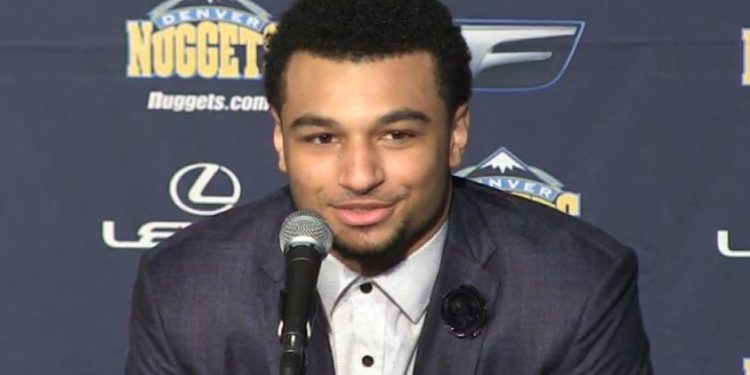 Jamal Murray and the Denver Nuggets draft picks were introduced to the media today by Denver's General Manager Tim Connelly. 
"It's pretty exciting to see these four faces in our building," said Connelly. "I think beyond the basketball tools these guys have, I think as we get to know these guys you will see their work ethic, their character, their families, these are the type of guys that feel trustworthy, that you can build with."
The Kentucky product was introduced with forward Juan Hernangomez from Movistar Estudiantes in Spain; shooting guard Malik Beasley from Florida State; and forward Petr Cornelie from Le Mans S.B. in France. Murray was poised and well spoken while answering questions, and seemed ready to get back to the hardwood.
"I think we are all really excited, really anxious to get on the court," said Murray. "Im just really happy to be here, to be with a great organization that trusts in all of us, and believes in our capabilities, and I'm just looking forward to the future."
When asked about how he and current sophomore point guard Emmanuel Mudiay could compliment each other, Murray told reporters he could "provide more space for him and his drives, for his ability to use his craftiness around the rim. Obviously I can help with shooting on the perimeter, and open the game up for everyone else, while making plays as well."
Murray was also asked about his meditation practices, and where he got them from, to which he answered by pointing at his father Roger Murray. "He did a lot of kung fu, a lot of mental toughness, a lot of breathing techniques. Slowing down your heart rate, things that help you in the game, help you think slower while things are happening fast, and its helped me all my life. From when I was a kid growing up I've seen it work, so it has become part of my daily lifestyle, so its something I keep with me."