Canada Falls to Puerto Rico: What Have We Learned?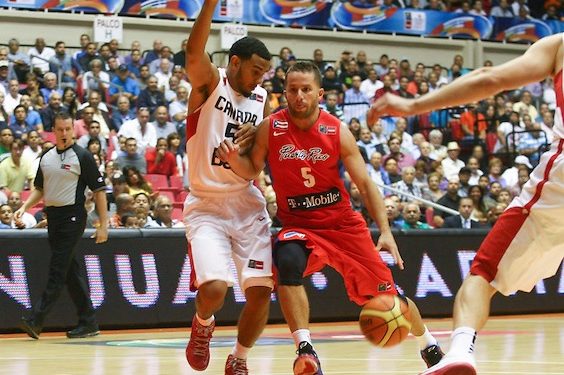 Follow @Tariq_NPH & @NorthPoleHoops on Twitter for the latest Canadian Basketball News and updates!
It was the first official game for Team Canada, since picking up two victories against Jamaica in early August in Toronto; Canada opened up the Tuto Marchand Cup against the home team Puerto Rico, with a 78-71 loss.
JJ Barea was a major problem for Canada all night, weaving his way through traffic and getting to wherever he wanted on the floor, creating for himself and others. Barea, along with Carlos Arroyo exposed, what looks to be a major weakness for Canada–perimeter defense.
DNP: Levon Kendall, Jevohn Shepherd, Jermaine Anderson
Three veterans did not take the floor last night and it might have cost Canada the victory. However, we must keep in mind that the senior team is still in the selection process for the final roster, before heading to Venezuela for the FIBA Americas where the games have more meaning (World championship qualifier).
The three names above did not suit up, as it's safe to say their roster spots are secure. With Canada's first loss of the summer under their belt, it will be interesting to see if Head Coach Jay Triano and his staff decide to activate the vets for tonight's game against Argentina.
What Have We Learned?
Andrew Nicholson – The most well rounded and skilled player on this team Canada roster; has the ability to hurt defenders in a variety of ways. Nicholson displayed his full repetoire against Puerto Rico with an efficient 21 points on 9 of 15 from the field. In the post, he would receive the ball, establish position and execute a smooth right handed hook–time and time again. At the top of the key, he did not hesitate to shoot the jumper, or even extend behind the three-point line. Couple Nicholson's versatile skill set with incredible feel around the rim, and high I.Q; the result is a viable threat to run offense through. Puerto Rico made a big run in the beginning of the fourth when Nicholson was resting, that helped PR secure the victory. Canada's offense at the time looked confused and stagnant, making Nicholson's presence that much more valuable.
Tristan Thompson – It was another day at the office for Thompson, as he racked up a double-double of 10 points, 10 rebounds and two blocks on 4 of 9 from the field. As I've noted before, his unmatched motor allows him to be productive on both ends of the floor. His skill set is still developing, but his leadership is evident. You should expect these types of double-double performances regularly.
Andy Rautins – A very dependable shooter, has been there and done that. Each time he releases, you feel like it's going in. Rautins has lead team Canada in scoring in the past, as he has been a part of the program since 2005. Against Puerto Rico, he registered nine points on a perfect three of three from behind the arch.
Cory Joseph – Rock solid is the best way to describe Joseph. He is known for his defensive presence on opposing guards, but JJ Barea got the best of him, and any other Canadian guard that was put in his way. Still, Joseph managed to contribute across the board with six points, two rebounds and a team-high four assists.
Junior Cadougan – Cadougan, who is still working for a roster spot, was entertaining to watch last night. He provides Canada with a different dynamic at the lead guard position, as he is able to break down defenders, attack the gaps and spoon-feed his teammates. He did not shoot it well (1/5), turned over the ball (four times) but he had a strong presence in this game. Interested to see him in action in game two.
Aaron Doornekamp – Productive in the minutes he received, positing six points and two rebounds (2/2 FG, 2/2 FT). Doesn't try to do too much, plays his role well.
Game two tips off against Argentina tonight at 6PM Eastern time, and it will be interesting to see which players will be active, and which will step up.