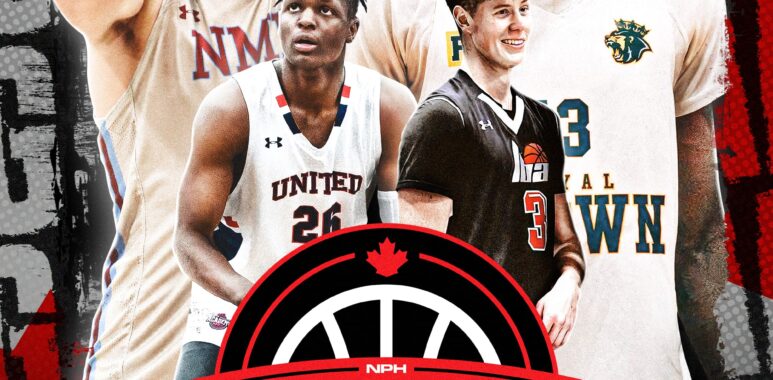 North Pole Hoops Launches Game Speaks Combine For Canadian Basketball Prospects
No Politics, Just Hoop.
The "Game Speaks Combine" is a platform for Canada's Top Basketball Talent to showcase their skills, abilities, & compete in-front of scouts & college coaches. This Inaugural event will take place at The Playground Burlington March 15-16 & feature top prospects from all over the country.
A two-day event of skill-testing, Pro level drills & an NBA-style combine, the ultimate objective of this exposure event is gaining scholarship opportunities for student-athletes as well as providing a highly competitive atmosphere for our best talent to compete against one another.
The Game Speaks Combine will be facilitated by NBA trainer David Tyndale & NPH Lead Scout Efe Ashakah who will be preparing Scouting Reports & Evaluations for Post-Secondary Coaches.
The Top Prospects Games will be Live Broadcasted on Northpolehoops YouTube for College Coaches as well as fans. This will be a massive opportunity for Uncommitted Prospects to catch the eyes of Coaches/Scouts with the hopes of getting offered a Scholarship.
"'I'm looking forward to the competition. Who's going to take this as a business trip and separate themselves. This will be the only event/platform all year where the best of the best from all over the country can measure themselves against the rest. It's Going to be special," stated NPH Lead Scout Efe Ashakah.
"I think the Game Speaks Combine is something the Canadian Basketball Community as a whole have been craving for, since the start of this pandemic.
The fact that we are having conversations with Prep programs, Clubs and Trainers all over this nation is truly special and shows what the players deserve.
"Our objective is to bridge those gaps and provide a legitimate high level platform that combines competition, identification and marketing for the ultimate goal; Getting these athletes scholarship," explained NPH Chief Operating Officer Mike Dotto.
Iron sharpens Iron, & with the top talent in the country under one roof challenging each other—along with the basketball community behind them, it will be a special environment.
It takes a village to raise a child…and this village will be together to help propel the next generation of Canadian Basketball.
Game Speaks