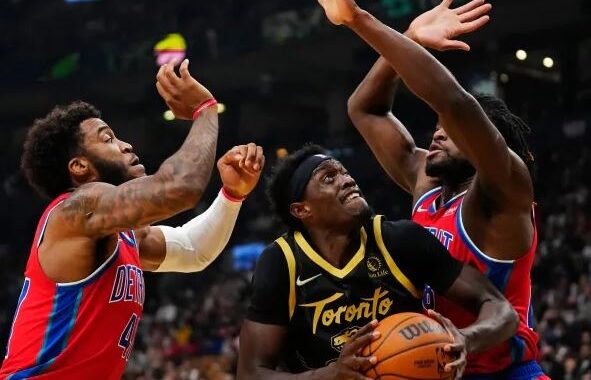 2 Steps Forward, 1 Step back – The Raptors stumble through growing pains
The High 5 – Week in Review – Week 4
The High 5 is where I review the last week of Toronto Raptors basketball including how the team did, who were the impact players as well as some news and notes from around the league.
The Thumb – How was the week?
The Raptors had a few days off to prepare for a dangerous back-to-back against two storied franchises before ending their week against a third. However, even with all the extra time, the team still looked as though they were slogging through an adjustment period with Siakam back in the mix and injuries starting to crop up.
The Celtics were once feared in the East, but recent infighting have left them with more questions than answers. Yet they still pumped Toronto in embarrassing fashion. The Raptors beat up on the depleted Sixers for some false confidence but then they got humiliated by the bottom feeding Pistons.
The positives are that Siakam, Barnes, Trent Jr., VanVleet, Birch and Anunoby have all looked great, unfortunately just not at the same time. Learning to play together and building team chemistry still needs to be developed. With such a small margin of error, the Raptors need everyone on the same page and playing well.
This season is going to be filled with lessons and learning experiences for this young roster. This week taught the Raptors that there are no easy games, no guaranteed victories.
Hopefully the lesson sticks.
Week Record (1 – 2)                                                  Season Record (7 – 7)
Toronto Raptors v Boston Celtics L 104 – 88
The Raps took Boston to the woodshed on their first meeting, and the Celtics have not forgotten. The C's were frustratingly fundamentally sound. They had Toronto a step behind by beating them in the hustle department for a big lead. Toronto turned up the intensity and made a 3rd quarter push, but their offensive execution was poor. They bumbled opportunity after opportunity and the Celtics made them pay. This game took years from Nick Nurses' life.
Toronto Raptors v Philadelphia 76ers W 115 – 109
The Raptors did not have long to dwell on their loss as they faced the Sixers the very next night. VanVleet was determined to lead his team to a better performance. He hunted his shot, scoring 15 points in the first 12 while carrying his teammates through some ugly moments. The Raps struggled with spacing and communication, but you could see the gears turning in their heads as they slowly started to get it. VanVleet and Maxey had an exciting guard duel in the midst of the chaos but when the smoke cleared, VanVleet was the one left standing.
Detroit Pistons v Toronto Raptors L 127 – 121
The Raptors wore their city edition jerseys and showed off their golden court when they welcomed the Pistons on Saturday. Dragic and Birch started as VanVleet and Achiuwa picked up injuries. The Barnes, Siakam, Anunoby frontcourt had some good minutes. Trent Jr. knew touches would come his way without VanVleet and he cashed in. Detroit played much better than their record would suggest. They outhustled Toronto and opened a lead by suddenly catching fire from deep in the 4th. The Raptors faded away while the Pistons kept surging.
The Index – The Leader – Player of the Week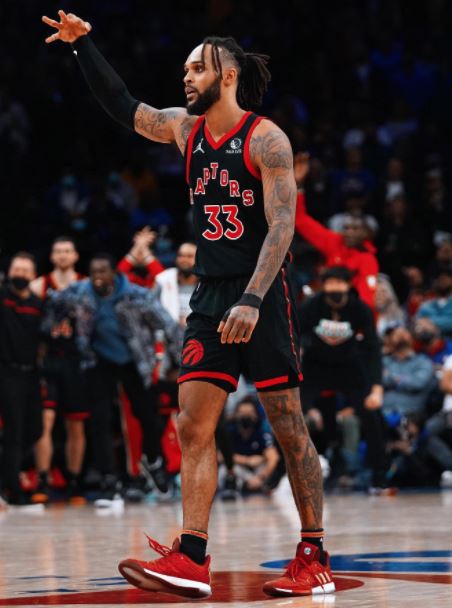 Gary Trent Jr.
They say the best ability is availability, and with bodies moving in and out of the lineup, Trent Jr. was a constant this week. Other players may have had better individual games, but Gary has quietly built himself into a high calibre player. Gary brings a lot of unique skills to the table. He is creative and enigmatic, he takes confident jumpers without hesitation, and he has an understated quickness which helps him on both ends of the floor. Gary may not always be the catalyst, but he will be there to fan the flames.
| | | | | | | | | |
| --- | --- | --- | --- | --- | --- | --- | --- | --- |
| | Points | Rebounds | Assists | Steals | Blocks | FG | 3PT | FT |
| v BOS | 14 | 4 | 0 | 0 | 1 | 6/12 | 2/7 | 0/0 |
| v PHI | 20 | 5 | 4 | 2 | 0 | 7/16 | 4/9 | 2/2 |
| v DET | 23 | 2 | 3 | 3 | 0 | 8/16 | 4/10 | 3/3 |
| | | | | | | | | |
| Weekly Avg | 19 | 3.6 | 2.3 | 1.6 | 0.3 | 21/44 | 10/26 | 5/5 |
| 3 Games | | | | | | 48% | 38% | 100% |
| Season Avg | 16 | 3.2 | 1.6 | 2.5 | 0.4 | 42% | 35% | 89% |
| | | | | | | | | |
Honourable Mention: O. Anunoby, F. VanVleet
The Middle – The Enemy – Best Opposing Player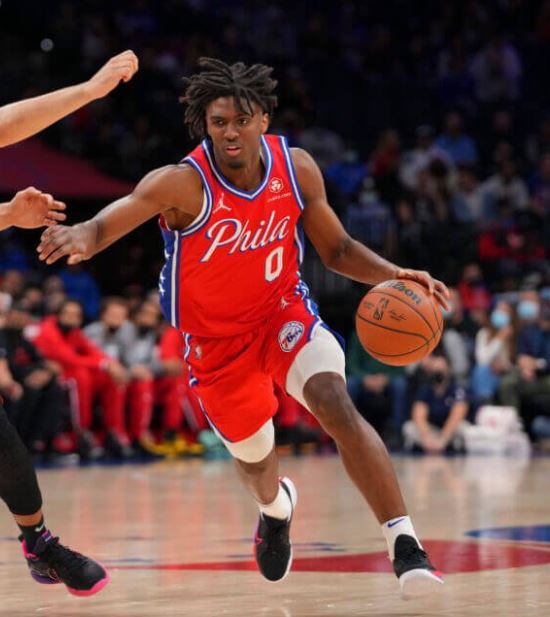 Tyrese Maxey – Philadelphia 76ers
This is a rare occasion; the Best Opposing Player has been given to someone in a loss. Boston's Jayson Tatum nearly took this honour, but Tyrese Maxey was the epitome of basketball entertainment. A missing Ben Simmons gave Maxey an opportunity and he did his best to make everyone forget the player he replaced. He was a blur in the open floor, his energy and exuberance kept the Raptors on their heels, and he nearly outdueled Toronto's finest, Fred VanVleet. On a team with so many questions, Maxey may be the answer.
| | | | | | | | | |
| --- | --- | --- | --- | --- | --- | --- | --- | --- |
| | Points | Rebounds | Assists | Steals | Blocks | FG | 3PT | FT |
| v TOR | 33 | 4 | 5 | 1 | 2 | 12/19 | 1/3 | 8/8 |
Honourable Mention: J. Tatum (BOS), R. Williams (BOS), J. Grant (DET)
The Ring – The X Factor – Standout Performance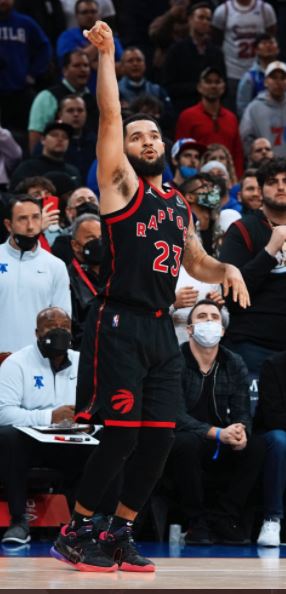 Fred VanVleet v Philadelphia 76ers
Despite being the smallest player on the team, VanVleet sure has himself some big moments. Fred did his best Kyle Lowry impression and gave the team exactly what they needed for the win. He poured in a team high in points and dimes while keeping ahead of the lightning quick Maxey. VanVleet culminated his fantastic night with an all-time classic moment; after nailing a game sealing triple, he galloped down the court as if he was holding a pair of bowling balls between his legs.
| | | | | | | | | |
| --- | --- | --- | --- | --- | --- | --- | --- | --- |
| | Points | Rebounds | Assists | Steals | Blocks | FG | 3PT | FT |
| v PHI | 32 | 6 | 7 | 1 | 0 | 11/22 | 6/11 | 4/4 |
Honourable Mention: s. Barnes v BOS, C. Boucher v PHI, P. Siakam v DET
The Pinky – The Unsung Hero – Key Contributor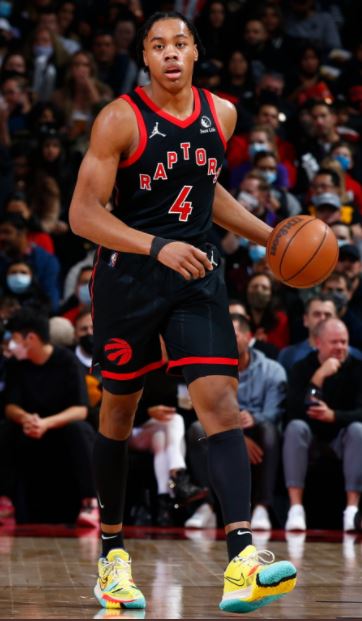 Scottie Barnes
For a player with barely any NBA experience, its surprising how little the Raptors have to worry about Barnes. Barnes has shown exceptional ability to play alongside anyone. Even with the return of Siakam, he has only taken a modest dip in scoring. Barnes still contributed 6 plus rebounds and 4 plus assists in every game this week not to mention his outstanding defense. He has been impressively steady in the face of rocky waters.
Honourable Mention: OG Anunoby, G. Trent Jr.
News and Notes
Costly Cajones – Fred's big ball dance proved to be more impactful than realized. Not only did he miss then next game due to, ironically, a groin strain, he was also hit with a $15000 fine for taunting. Worth it.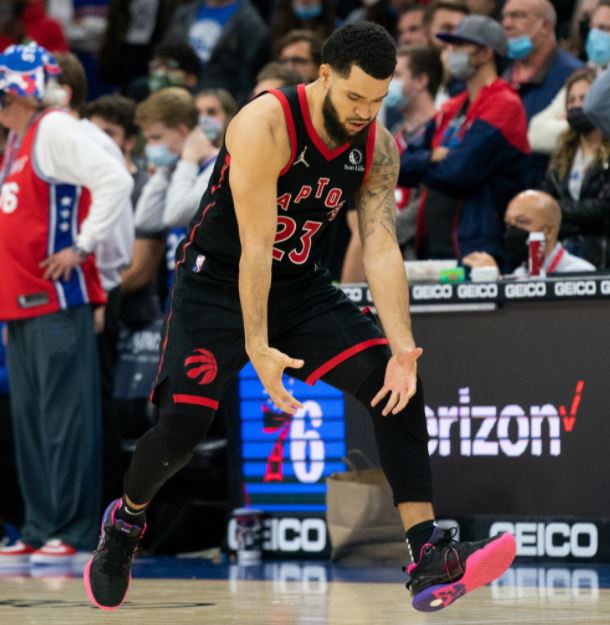 City Fresh – We got a good look at the Raptors City Edition jersey. Approved!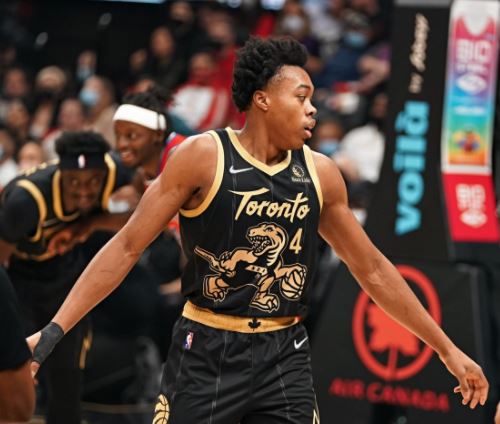 Around the League
Oh Bagley – Sacramento's Marvin Bagley III has been calling for a bigger role or a move to a contender for years. Whether it's deserved is still out for debate, but he is not doing himself any favours by refusing to enter the game as he did on Monday when the Kings faced the Phoenix Suns.
Legendary Kicks – Players are commenting on how difficult it is to get a pair of Kobe sneakers these days. True heads like DeRozan and Booker seem unconcerned but it appears as though others may be hard pressed to find a pair.
Prayers up in Philly – Forget the basketball, forget the off-court drama. Nothing but prayers up for 76ers Assistant Coach Dave Joerger who will leave the team for several weeks for cancer treatment. Hope to see Coach on the sidelines again soon.
Scrappy – Denver's Nikola Jokic and Miami's Markieff Morris exchanged dirty plays leading to ejections and suspensions. Not to be outdone, Indiana's Myles Turner and Utah's Rudy Gobert also tangled after clashing under the basket. However, their fight was more like an aggressive dance as both players just held each other.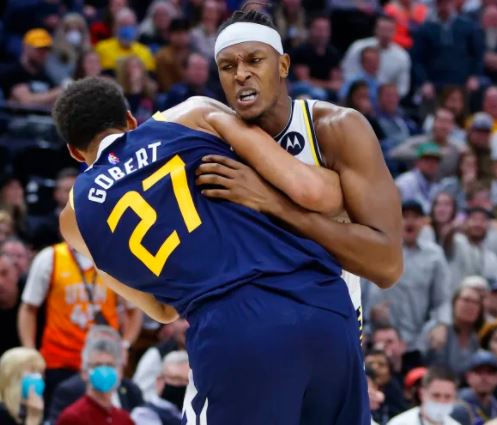 Up Next
The Raptors hit the road for a grueling 4 game week. First stop is in Portland on Monday to take on the middling Blazers. Then it is a tough back-to-back starting on Thursday in Utah against the title contending Jazz followed by a Friday game in Sacramento against the Kings. Finally, they travel to Golden State on Sunday night for a scheduled loss against the Warriors. This could be a rough week.