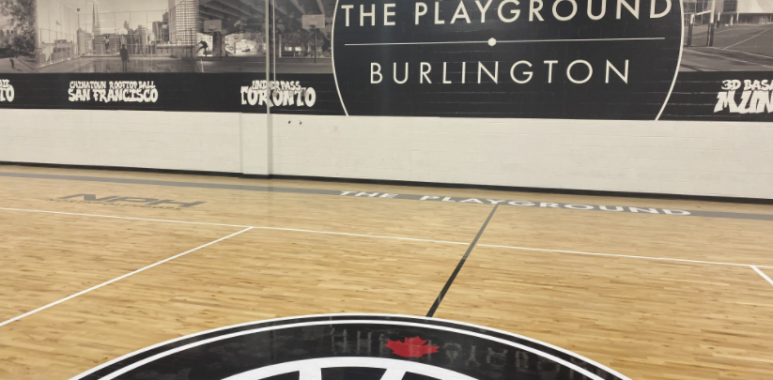 North Pole Hoops' Headquarters Moves to Burlington, New Beginnings in Basketball Facility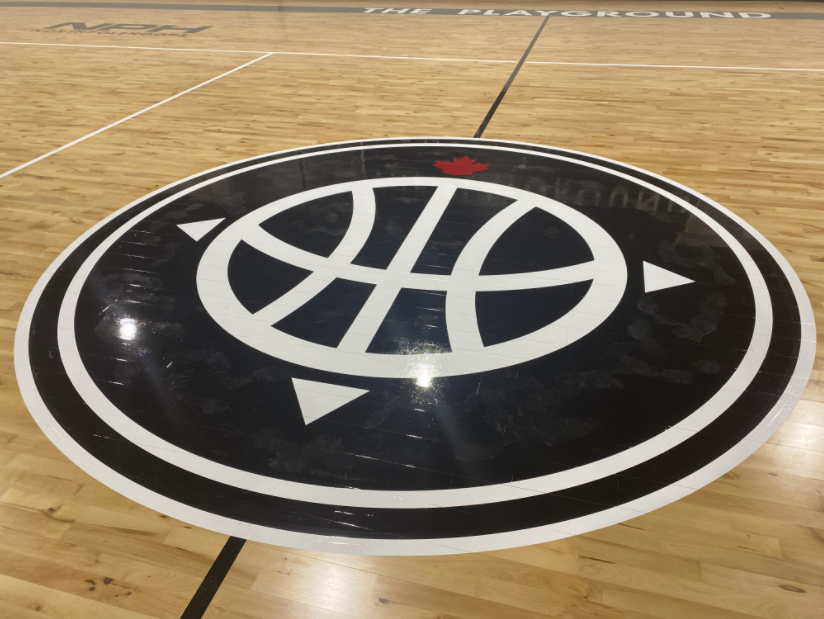 North Pole Hoops is excited to officially announce the moving of Headquarters from Mississauga to Burlington, Ontario & a new beginning for the organization as it will be based out of The Playground Burlington—a brand new basketball facility opening in the Summer of 2021.
"This move into a state of the art facility like The Playground provides an opportunity for us to do what we've always done over the last decade in terms of youth basketball programming…in a new home," stated NPH CEO Tariq Sbiet.
Throughout the last year, NPH has been working diligently on rebuilding the organization, pivoting and diversifying its offerings to ensure that scholarships and exposure opportunities for Canadian Basketball talent remains maximized, despite COVID-19.
Through the Scouting Department, along with the launch of the Basketball Mentorship program, North Pole Hoops has been able to maintain the ability to support basketball prospects from coast to coast.
Thus, Since March 2020, the NPH Scouting Department has expanded considerably. With Former Director of Basketball Recruitment & Co-Founder Elias Sbiet moving on to the Next level as a Professional Player Agent, Jason Thom has stepped into the role, bringing with him 15+ Years of Knowledge, Experience & Relationships to the basketball landscape.
"The first few months in this role has been another great learning experience in the world of Canadian basketball.  The unique challenge of helping post secondary institutions find correct fits for their program, has forced NPH to evolve and grow," stated Thom, who has touched every level of the game in various roles, including NBA, G-League, CEBL, Post-secondary and Prep basketball–being commissioner of the National Prep Association.
"I look forward to building and leading a scouting team from different backgrounds with unique perspectives to usher in a new way to evaluate and scout talent here in Canada."
Canadian Basketball has continued to flourish at the highest levels, as reflected by record numbers of talent both in the NBA, WNBA, along with men's and women's NCAA basketball. This surge of elite level talent has led to more people playing the game, at every skill level.
Over the years, the basketball infrastructure in Canada has been attempting keep pace with this rapid growth, & across the country the problem is the same—lack of access to facilities. In 2020, COVID-19 added another layer of restriction for the basketball community with public school gym permits no longer being an option. Further increasing the need for private facilities.
The Playground Global announced its 2021 expansion plans earlier in the year, with locations built in Scarborough, Brampton, Woodbridge, Whitby, Vaughan…in addition to Burlington. The Playground Global has now emerged as the largest privately owned basketball complex in the world.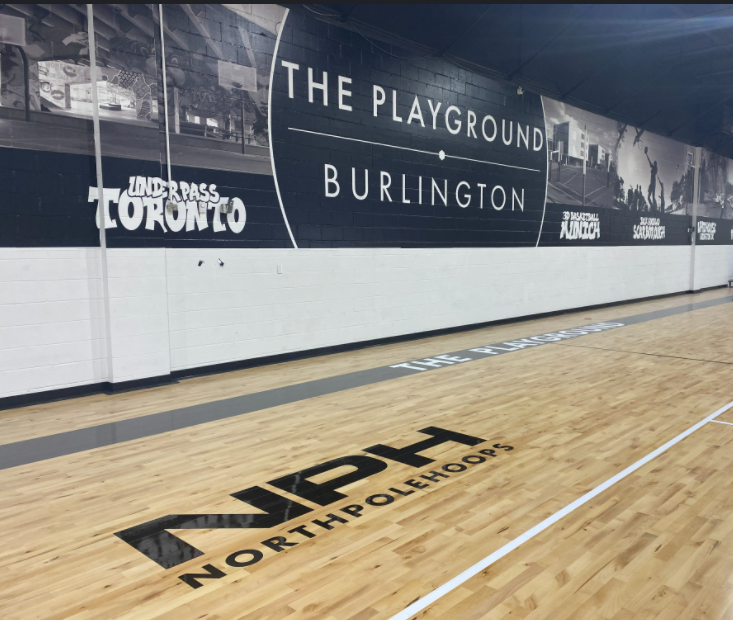 "With The Playground & North Pole Hoops, our mission to support & grow Canadian Basketball is aligned, and as that became clear, it organically became a perfect relationship to build on," explained Sbiet. For North Pole Hoops, this project is a natural progression within the organization (entering its 11th year).
This facility provides an opportunity for NPH to streamline exposure platforms under one roof, thus elevating service to the Canadian basketball community & taking the game in this country to new heights.
The Playground Burlington is home to North Pole Hoops' operations, including Club Leagues, Prep Basketball, Exposure Camps, Tournaments, in addition to working alongside the community at large.
"Since day one, we take great pride in having an inclusive approach, working collaboratively within the Canadian Basketball community from coast to coast," added Sbiet.
From middle school to the NBA, this campus will feature the brightest talent in the country & serve as a growth ecosystem where individuals come to realize their dreams through the sport of basketball on and off the floor—players, coaches, and industry professionals (scouting, marketing, operations, and multimedia personnel).
Located in Burlington, the Southwest Ontario basketball scene has been starving for opportunities, and have been overlooked as a region despite consistent production of talent at the highest level. The NBA includes Mfiondu Kabengele (Burlington, ON), Simi Shittu (Burlington, ON) Ignas Brazdiekis (Oakville, ON), Jamal Murray (Kitchener, ON), Shai Gilgeous-Alexander (Hamilton, ON) and Mychal Mulder (Windsor, ON).
The Playground Burlington features three FIBA Size Courts & a World Class weight room, for Canadian basketball talent to maximize their potential on and off the hardwood.
NPH strives to serve, inspire and empower the Canadian Basketball community. The last year and a half tested society at large, and this development demonstrates that there is always a way to take a negative situation and turn it into a positive.
"We simply didn't stop. We kept pushing forward. It wasn't easy with COVID hurting a large majority of our business…but we rebounded," said Sbiet.
"We took the approach of 'take what the defense gives you, but always keep the ball moving'."
__
Follow @NorthPoleHoops & @ThePlayGroundGlobal for updates & virtual tour of The Playground Burlington.