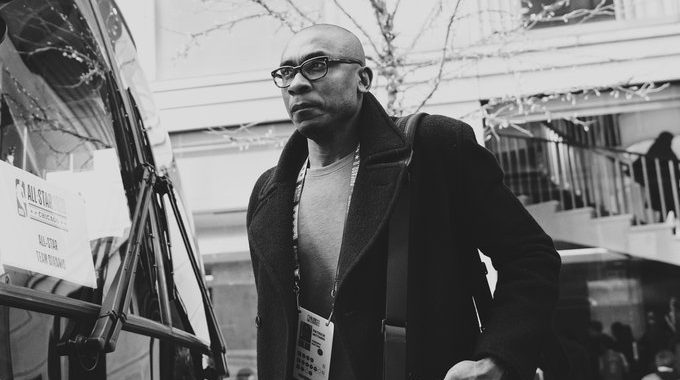 In the "Gubble": Raptors 905 Evaluations
Photo Courtesy: @Raptors905
Head Coach Patrick Mutombo is cut from the same cloth as Raptors President Masai Ujiri.  Seeing that play out as a Head Coach, in a condensed season within the G-League bubble has been interesting to see.  In a year like no other due to the worldwide pandemic, the 905 started their season by being named the G-League Franchise of the Year, which really seems more like a lifetime achievement award at this point.  From his first media availability in Florida, Mutombo has emphasized selflessness since his first pregame availability of game one which is easier said than done with a roster of players looking to earn minutes with the big club or get a chance to get back to the NBA level.  Through the first six games, a 4-2 record (that could easily be 5-1) along with the pretty much the entire roster trending upwards Mutombo has done a great job in the big picture.  However, he himself has criticized his decisions on the micro level in a few games by questioning his substitutions (or lack thereof) and balancing in-game adjustments with allowing his squad to play through some tough times.  By now, his team should know he only has his best interests in mind.  In a tough loss to the G-League Ignite, when asked post game about what he thought of the game he was honest in saying he was "too emotional" to make an assessment.  That type of self awareness is something rare in today's society and even more rare in the basketball coaching ranks.  This Raptors organization continues to get things right on the personnel, and, personal front and being even slightly involved in the gravitational pull of this positive energy is not lost on those covering the squad.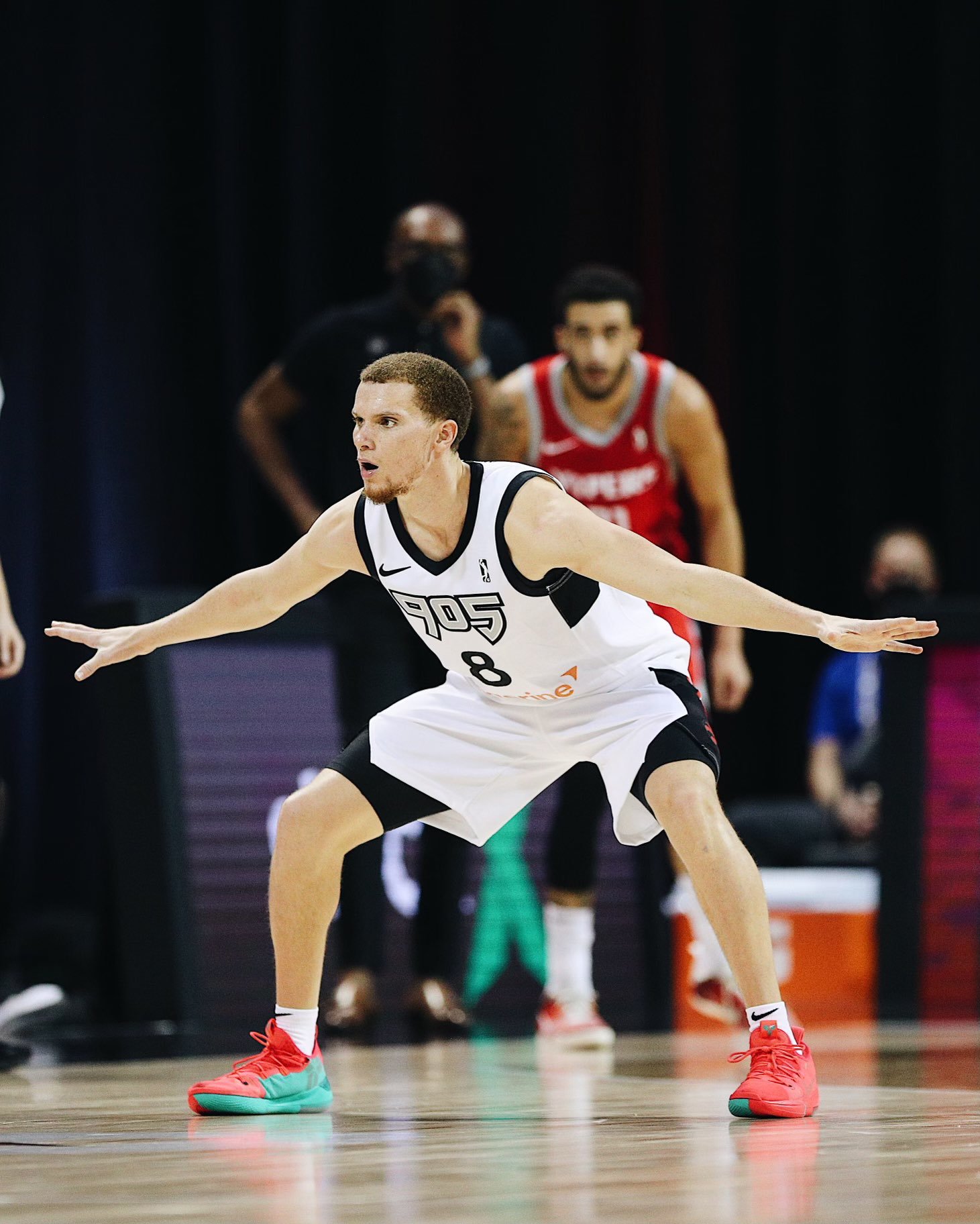 Photo Courtesy: @Raptors905
Malachi Flynn  20.8ppg (44.2% FG, 40.9% 3pt FG) 5.5apg  4.5rpg  1.5spg in 6games
In game one Malachi struggled with his shot, but did enough other things to get through.  In game 2, he decided to hunt for his shot and took 20 of them to get his game-high 26pts.  While the shooting percentage makes this palatable, the fact that the team lost the game without much of a fight shows the issue for ball dominate point guards at the G League level.  If you do not get your teammates involved on the offensive end early in the game, human nature shows they will not compete at the level needed on the defensive side of the ball.  In game three, Flynn seemed to find a balance but shot the ball poorly with multiple air balls and picked up three fouls in the first quarter alone.  Lots of things went wrong for the 905 in that game but I was left thinking a more consistent Flynn would have resulted in a 'W'.  The next few games marked a huge turnaround for the Raptors first round pick, a much-improved shooting percentage (around 60% from both the field and 3pt), strong defence and he got his teammates involved despite leading the team in field goal attempts.  While this did include a then "Gubble" single game high of 35-points, shot selection was an issue when talking to his head coach post game.  This becomes the constant battle at this level: weaving wins and strong personal performances with learning opportunities to teach players the "right way" to do things as a professional.  It didn't take long for Flynn to get his next shot with the Raptors but I think there would be tremendous value in him returning to the 905 down the stretch (especially with nine games in the next 13-days).  However if he remains with the Raptors, there is a great opportunity for others to step up with so many guards on this roster.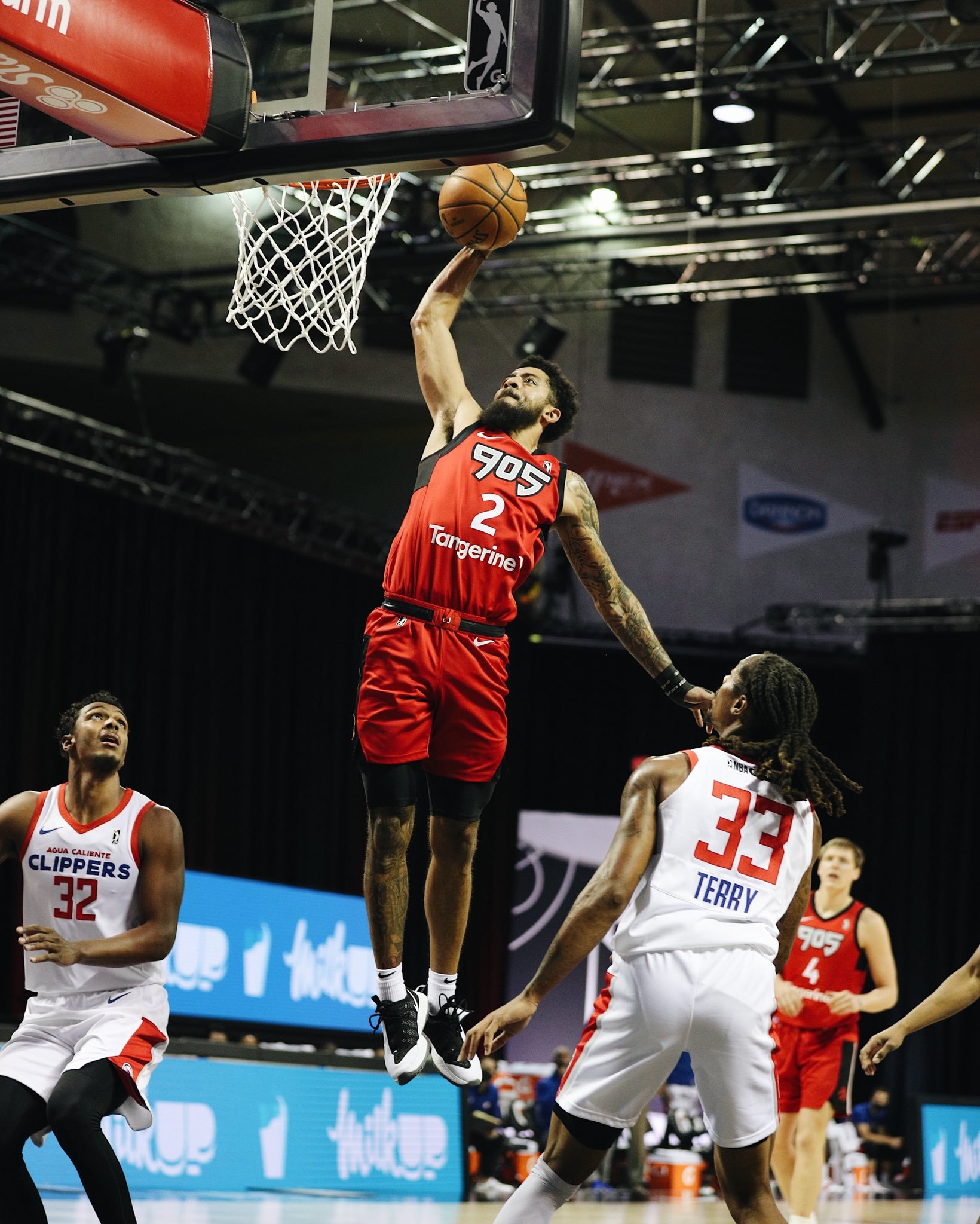 Photo Courtesy:  @Raptors905
Jalen Harris  17.2ppg (47.4% FG, 48.5% 3pt FG)  3.8rpg  2.3apg in 6games
At 22 years of age with his first professional basketball season happening within a bubble consisting of 15-games in 25-days it's understandable that Jalen Harris would need a few games to get comfortable.  If there is one thing that is obvious, his ability to be a scoring threat is directly related to his aggressiveness taking the ball to the rim.  Like most two guards, making the defence understand he can beat them off the bounce then opens up his outside shot and when that gets flipped, he struggles.  Harris simply cannot start outside, in…and he still needs to find consistency in contributing in other ways when his shot is not falling.  But it's obvious that the comfort level is rising, his last time out was a 32point performance including a blistering 7-of-9 from downtown, mostly off of catch and shoots. At 6'5 with great athleticism it's his first step that will get him into the NBA, but his ability to read defences to decide when to pass and adding versatility to how he finishes at the rim is what will keep him there.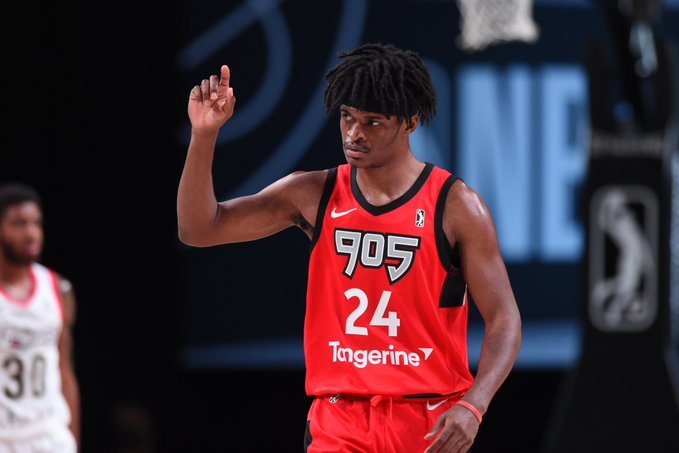 Photo Courtesy: @Raptors905
Alize Johnson  14.3ppg (55.6% FG)  12.7rpg  3.2apg  1.8spg in 6games 
A walking double double who provides grit and toughness but with the 905 he has been given the freedom to push the ball off the defensive rebound which has expanded his game.  But there was a learning curve which led to some awkward offensive fouls, untimely turnovers or missed opportunities for teammates.  On the low end, he struggled mightily against a GLeague Ignite team whose mixture of longer, faster young athletes and wily veterans frustrated Johnson into a 1-of-7 shooting performance.  While on the high end, his 13pt/22reb/8ast/3stl showing against Salt Lake City showed why his head coach has been so patient with him      (as he also turned it over 4 times in that game as well).  The secret for Johnson is to ensure his decision is made by the time he has taken 2-to-3 over mid court.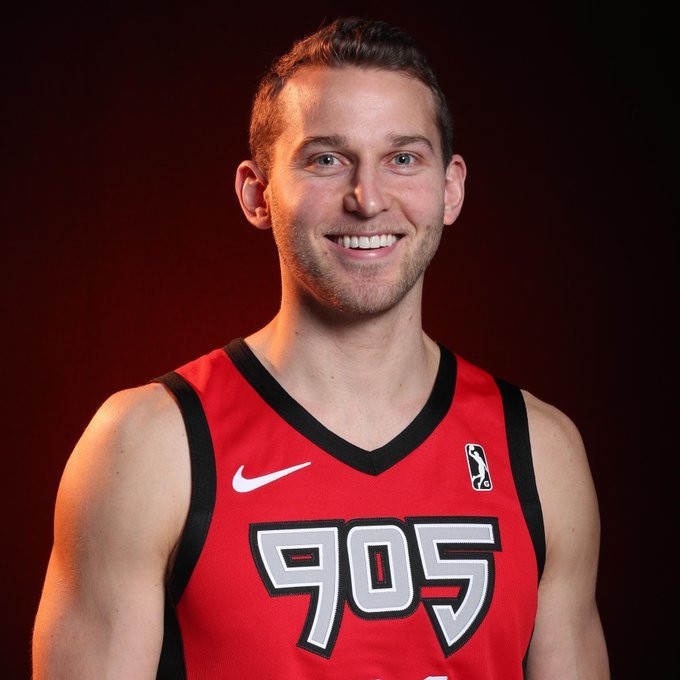 Photo Courtesy: @Raptors905
Nik Stauskas  15.2ppg (42.9% FG, 28.2% 3pt FG) 3.8apg  3.8rpg  in 6games
Back on the court for the first time in a year, the lone Canadian on the 905 has seen peaks and valleys in his game but is being given the chance to work his way through it.  After shooting right around 50% from the field through his first two games (while struggling from range) Nik fell off a cliff in game three with a 1-of-9 performance from downtown his third time out.  In that same game, he finished with a then season high 23-points thanks to shooting 5-of-6 from the free throw (remember, G-League rules mean you get two points for one free throw on a shooting foul) but it obvious the poor shooting was starting to bother the Mississauga native.  This was evident the next time out where a 1-of-4 start from behind the arc carried over to the defensive end where his previously strong perimeter close outs dissipated and he lost the race back defensively in transition.  Head Coach Patrick Mutombo pulled no punches explaining why Nik only played 20-minutes in that game saying he was getting more defensively from other guys playing that position.  What happened next was interesting.  Stauskas had his worst shooting performance I had ever seen from him going 0-for-7 from the field and missing all six of his
3-point attempts.  But, he played a season-high 33-minutes because his defence was so solid while dropping a game-high 8 assists to go along 6 rebound, 2 blocks and a +14 rating.  He then followed that up with his best shooting game of the season resulting in 21-points, but, little else in the box score.  So, we are back to the consistent critique of the former 8th overall pick: consistency.  Where Nik goes from here will go a long way in deciding when and where he gets another look of getting back into the NBA.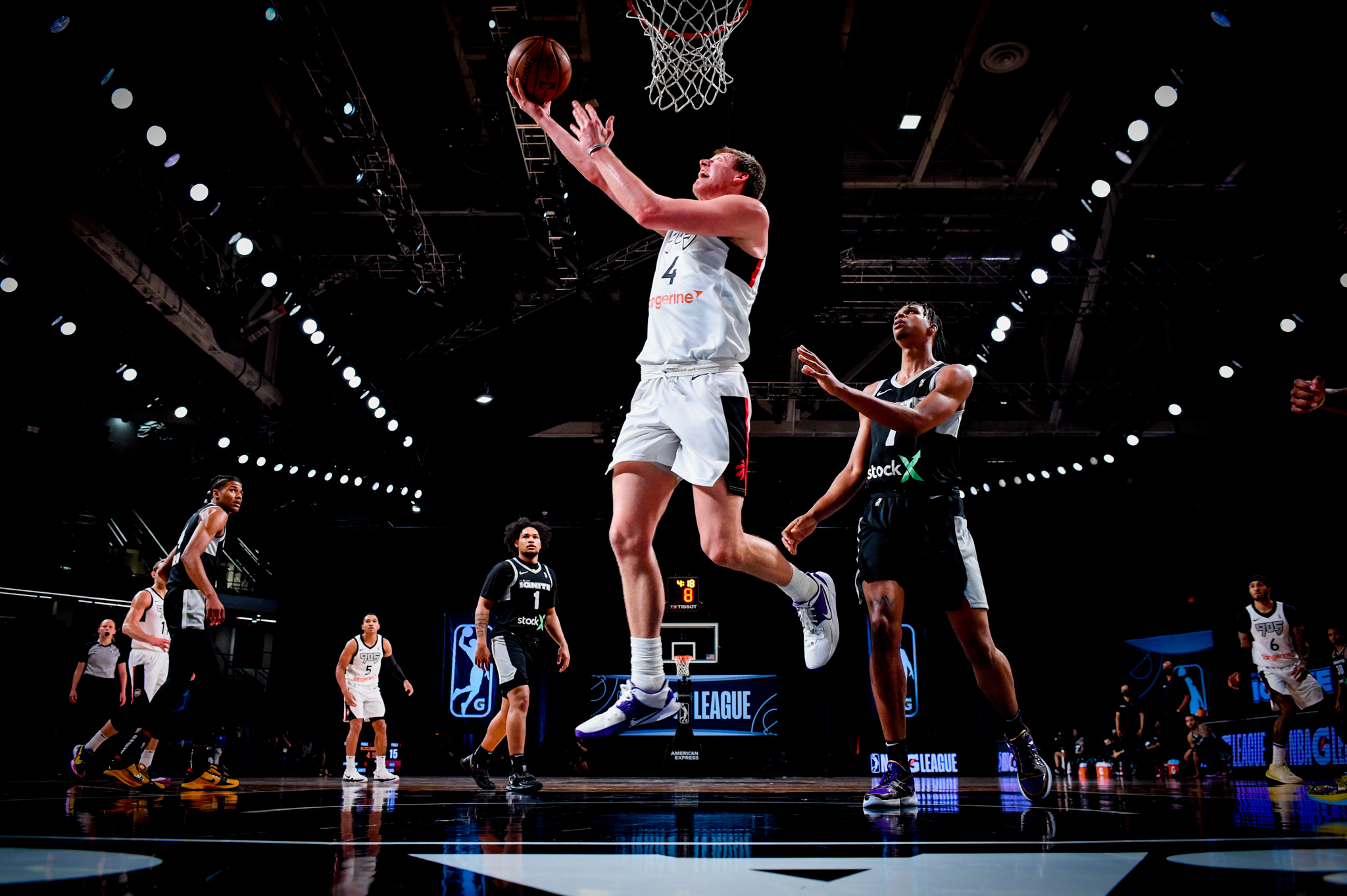 Photo Courtesy: @Raptors905
Henry Ellenson  17.7ppg (46.1% FG, 36.4% 3pt FG)  8.3rpg  2.3apg in 6games
A feast or famine player who is almost entirely predicated on the matchup that night.  When he's taking on a similar stretch five, Ellenson can be a very effective player.  When the opposing team isolates him defensively, he needs to work that much harder offensively to negate his defensive liabilities.  There has been some improvement this year on that end, but Ellenson's lack of lateral quickness is something that he does not seem able to overcome on that end of the floor.  Having said all of that, there is still high value on a big man with the ability to pick and pop like Ellenson does.  He was definitely not the only 905 player to struggle with his shot in the early part of this "season" and he has shown an improvement in his role as a team defender staying vocal and helping others understand their coverages.  But, if he goes long stretches without consistently hitting his shot his deficiences are magnified, especially on a team devoid of size on the front line.
Photo Courtesy: @Raptors905
Gary Payton II  10.3ppg (61.4% FG) 6rpg  1.8apg  2.5spg in 5+games 
*missed the majority of his 6th game with a stomach ailment
The prototypical team-first player that prefers coming off the bench in order to read the game and have an immediate impact once he gets on the floor.  He is the 905's sixth man and through the first five games of the "Gubble" he is was their most important player.  At first, it was the momentum plays he provided on the defensive end, including a franchise-record tying 7 steal performance.  He does a  great job getting into the gaps with clean swipes or deflections and also has some sneaky hops which gets him some weak side blocks.  He does tend to gamble a little too much which results in overzealous hand movement or out-of-control recoveries leading to foul trouble.  A great energy guy and amazing teammate who will get another look by an NBA team sooner than later.