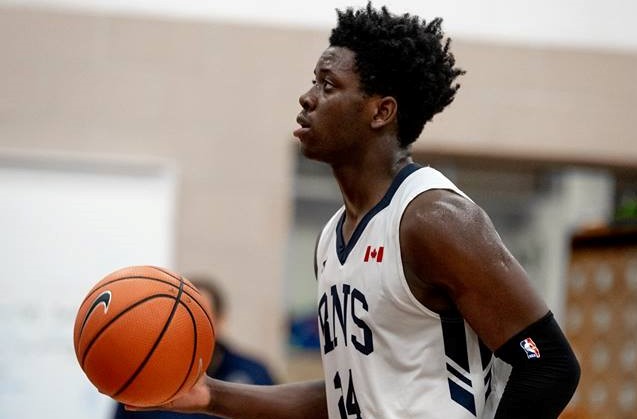 Sam Alamutu Canadian Prep Star Commits to Vermont
Vermont's freshest commitment is a program centerpiece from Canada. Samuel Alamutu (Ajax, Ontario) will join the Catamounts in the 2021 -2022 campaign and become the sixth player to come from the Great White North onto Coach John Becker's team.
Alamutu holds a high trajectory and is expected to make an immediate impact as a freshman. At 6'5 and with the ability to play positions 1-through-3, he's dynamic, physically gifted and athletic; some may mistake him for a transfer Junior.
"What gave me the confidence to commit to Vermont was the time Coach Ryan and Coach Becker took to recruit me, especially when I was stuck in quarantine not playing any games. Getting an offer from them during the shutdown was a big sign they were serious about me. This is not a team that throws around offers."
Take a peek at what's in store for Vermont.
He's coming off a season in the National Preparatory Association in Canada with his Rothesay Netherwood squad which went undefeated in the season and was poised for a National Prep championship pre-COVID-19. Alamutu was a 1st Team All-Star averaging 18 ppg on 49% from the field. He added 11.6 rebounds per contest to go with averaging 4 assists per game.
He is widely considered the best rebounding guard in the country and defensive instincts are also a huge plus that he brings to the court. He picked pockets all year and earned 2.3 extra possessions for Rothesay each game.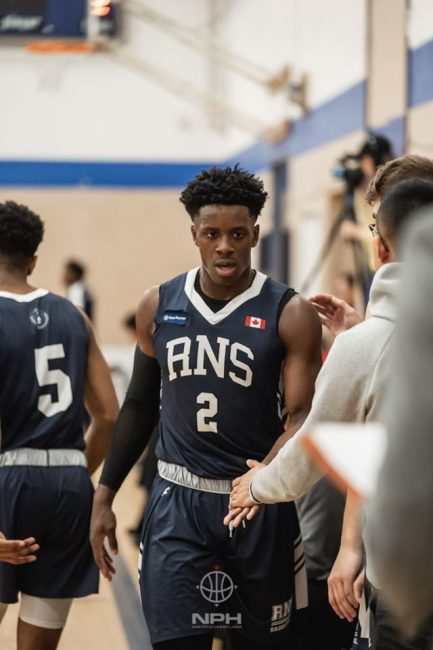 Alamutu's head coach at RNS, Damian Gay had him for three years and was thrilled with what he got.
"Coach Becker is going to love how coachable Sam is. He will literally do anything for a coach he knows believes in him. Rebound, defend, go and get a bucket…he is a coach's dream."
Coach Gay continued as he had so much to say about his graduating star guard.
"Sam has done more for this school than I think he realizes. Since day one he has been aspiring to be a leader by getting better every single day. We provided the structure and support and he bought in. Sam was not recruited to RNS. I never knew who he was. He found us and we loved him from the first day. Sam Alamutu went from an unrecruited kid in Toronto who moved away from home in Grade 10 from Ontario to New Brunswick to pursue his dreams.  He will graduate RNS as the Head Prefect, a top-5 Canadian recruit in 2021 and a full scholarship to attend a winning program in the University of Vermont."
There's been deep study on this type of talent and those before him from Canada who are now in the NBA. North Pole Hoops' scouting team has evaluated Alamutu in every environment possible and he checks off all the vital boxes that make up a pro at the highest levels.
While he could still be a few years away, he has all the tools and formula to help Vermont remain at the top of the America East and chase personal goals such as Rookie of the Year.
Sam Alamutu's final words in the conversation about expectations and ambitions were the following:
"Most importantly and for the immediate future I want to help Vermont win the conference and do tremendously well in the tournament. My ultimate goal is simple really, I want to be play in the NBA one day and take my career as far as it can possibly go. I know it's going to take a lot of work , dedication , focus, and then even more hard work but I want to be one of the best basketball players to ever play the sport."
Mic drop.