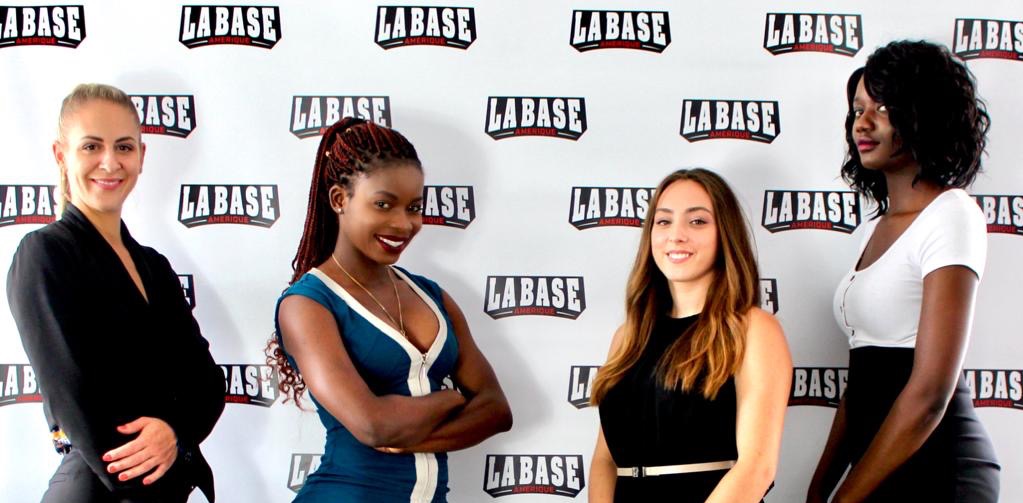 LaBASE Amérique: Four Women's Mission to Help Africa's Future Basketball Stars Shine
There were 108 international players on an NBA roster when its 2019-20 season tipped off, representing 38 different countries. Sixteen of those players were from Canada, a record for any non-US nation.
There's one country missing from that list, however, whose absence is driving Monny Esther Niamké crazy.
"First off, we don't have a player born and raised in Côte d'Ivoire (Ivory Coast) in the NBA. Like none," said Niamké, co-founder of LaBase Amérique. "I've seen some Ivorian players make it to pro leagues around the world, but to my knowledge, nobody made it to the NBA.
"But this time, with the Golden Generation coming out of our country, we wanted to make sure that this group was really taken care of. To prepare them mentally for the challenges they will face."
LaBase Amérique, formally launched in August 2020, sets out to help Africa's top youth basketball players prepare for a basketball career outside of the continent. They want to build an easier path for the upcoming generation to create opportunities through basketball, on and off the court.
"My promise to myself -" explained Niamké before she paused. "I was born and raised in Côte d'Ivoire. Education comes first in our culture so I wanted to make sure, no matter what happens with basketball, these kids can get their degrees and become responsible.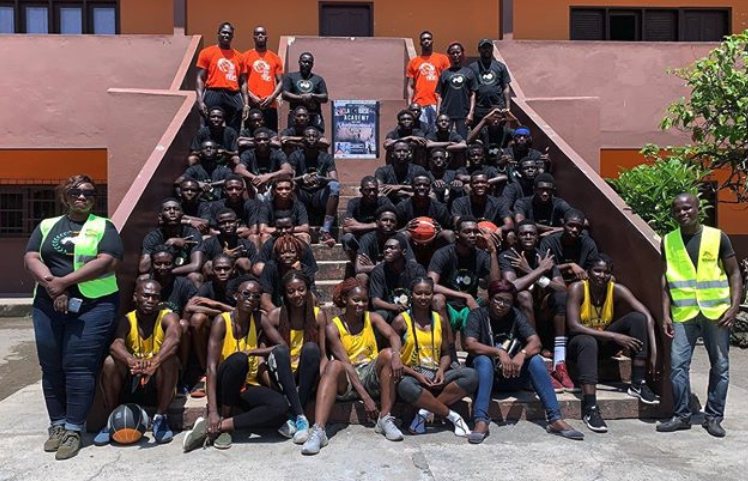 Monny Esther Niamké and her team started LaBASE Amérique to build off the success of their LaBASE Academy in Monnyville, Adiaké, Côte d'Ivoire. The Academy's staff are all former or current professional women's basketball players who host programs to educate the upcoming generation and their families on what it takes to earn a basketball scholarship abroad. These programs ranged from basketball camps to informational conferences and sessions.
They hosted their first camp in 2016 for girls only and got an amazing turnout. Current and former professionals came out and two of the participants, Stella Logbognon and Mariam Gnanou, are now playing their college ball in the United States. The LaBASE team was thrilled with the outcome and decided to start holding camps for boys and girls every summer.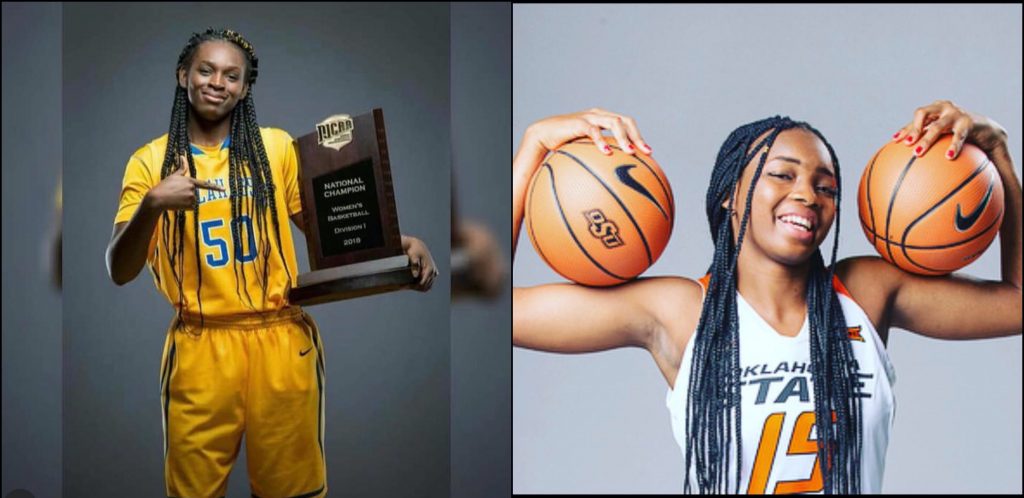 "Out of the next camp, that's when Aboubacar (Traoré) and Lionel Kouadio's generation came out," Monny reflected. "There were like eight to 10 of them who caught our attention and we were just thinking wow, none of us were this good at their age.
"That's when we were like 'okay we just can't go back to Europe and keep playing basketball like this didn't happen. How come nobody knows about them? We have to do something to help these kids!'"
Aboubacar Traoré, Lassina Traoré and Hanniel Outtara are some of a handful of players that have made the move to Canada through the support of the Academy.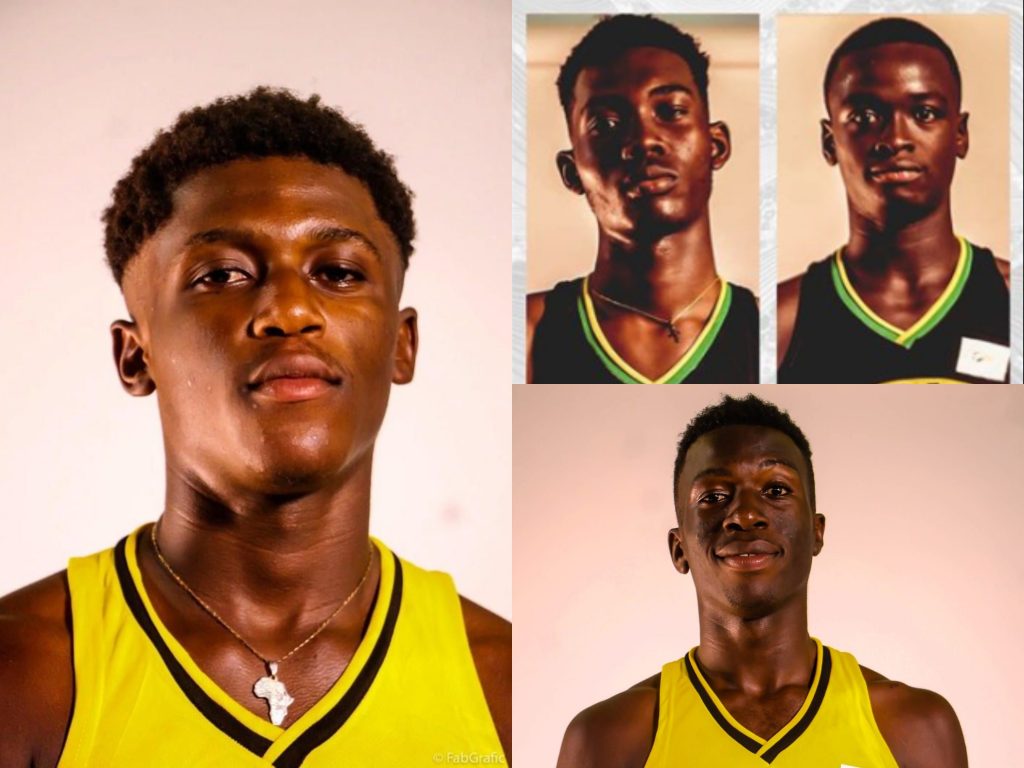 In Africa, decisions like these are almost always bigger than basketball. So when Monny came to Canada she knew that she didn't want an academy or basketball program. There were far more important things to focus on.
"It wouldn't sit right in my mind to take the kids from their families, send them to America and not do anything to help their transition knowing what it's like." She told me. "So, I quit. I quit my basketball career and came to Canada with my Master's in International Languages. I wanted to focus on my personal ambitions and follow the kids' adaptation.
"African players are not just anybody to me. My team and I, we treat them all as family members who need care and guidance through these important years. So often people tend to only see their talent but they don't see who these kids really are and what they need to become the best version of themselves."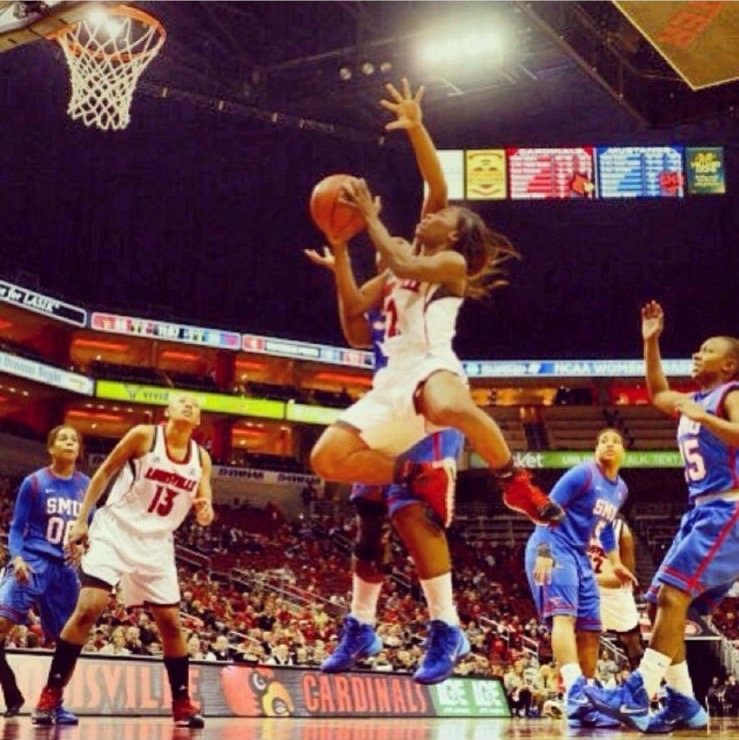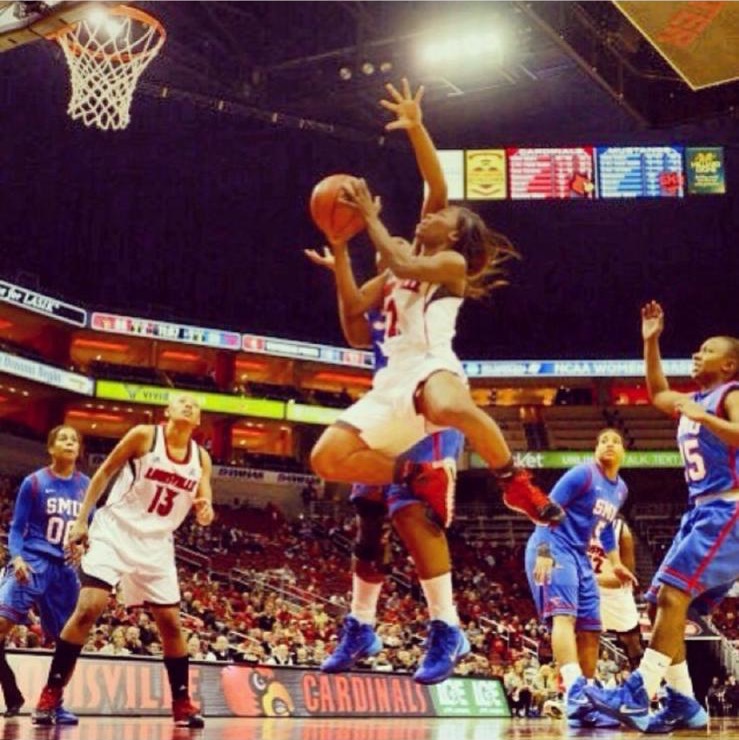 Niamké, a former French-league professional, committed to the University of Louisville at 18 years old. She's seen plenty others try a similar path and while a number of players made it through to the other side, even more were lost, abandoned or taken advantage of along the way. Niamké leaned on these experiences to help shape LaBASE's operations and mission.
"For us, their education comes first and creating awareness about the talent in our community is also important. The talent runs deep everywhere in Africa, but we don't have enough infrastructure to build and develop the players. So, we are trying to give them the tools they need to succeed overseas."
When building out their vision, the LaBASE team initially wanted to send players straight to the United States because of its rich basketball history and abundance of resources. The more they looked into it though, the more obstacles they found.
"It was the USA first, but we started to think about the challenges of getting African players eligible to play D1 basketball straight out of Africa," Niamké told me. "It's like they almost never leave Africa to go straight to D1. And then, what if we improved the infrastructure and support for these kids during their high school years? Right now, their grades, credits and SAT scores, might not be good enough to get into D1. What if we had the resources to change that?"
Looking at Canada, they saw an up-and-coming basketball powerhouse with an infrastructure that could support everything LaBASE set out to build. Things like Quebec's French-speaking school system, Canada's social values and the quality of prep programs across the country made us an appealing option.
"So, we decided it would be better to transfer them to Canada for a year a two first. Help them settle in, and try to dominate. Then from Canada, I believe with a platform like the NPA they will have opportunities come their way."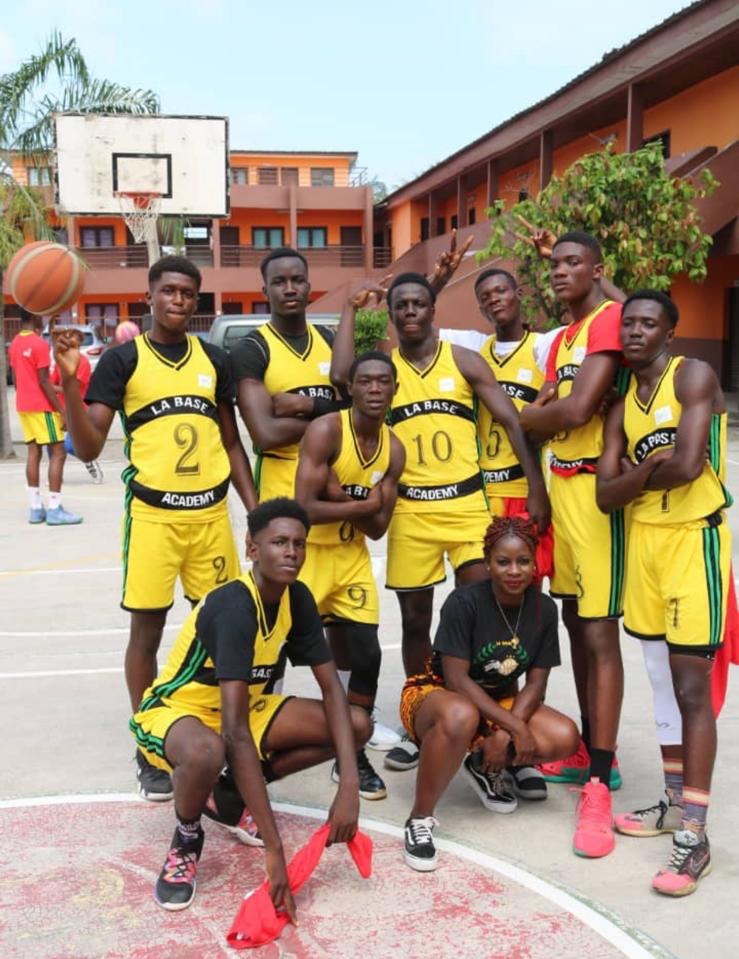 The LaBASE team is uniquely positioned to make the lives on both sides – the families and the interested North American programs – a lot easier. They work with a network of current and former African pros who, like Monny, understand what these players and their families are going through. More importantly, they've earned the trust of their community.
"West Africa is mainly French speaking," explained Monny. "Basketball programs in North America want the best African players but they can't communicate with their parents because of the language barrier. The families don't even know who the basketball programs are or what they'll do to fulfill their kid's education. With our experience as pros and with the Academy growing in Côte d'Ivoire, the families know who we are. They know what's going on. It's important to have a clear and transparent relationship and we've already held so many meetings and conferences to start informing them."
This type of personal touch goes a long way for parents who are sending their kids to a place that they know little about. Not only did Monny play professionally, but she also decided to leave that career and uproot her life to support the country's future generations. Families see the sacrifices that Monny's put in and are more willing to trust her as a result.
"The African players' mental state really matters to me. We go through so much behind the scenes that people have no idea about in the Motherland. Some players carry their family's pressure to make it without support from anybody. It feels like you can't relate to anything that's going on around you."
Monny then added, "Some players adapt through this stage, but some don't."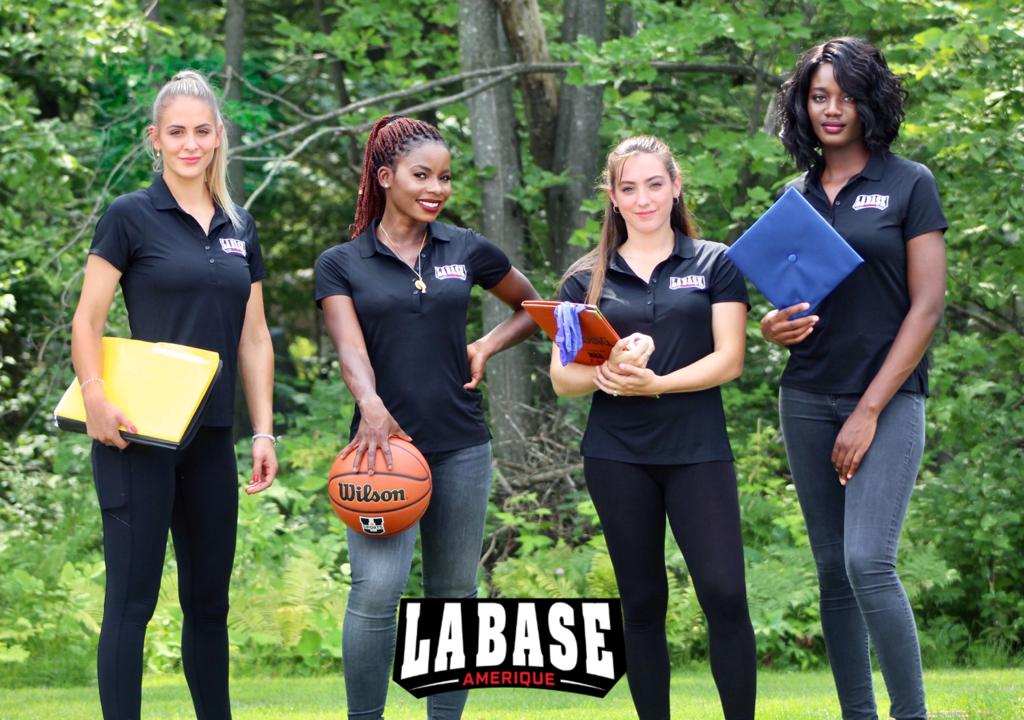 LaBASE Amérique was founded by four women, each with their own area of expertise to support the athletes from all angles. Together, they hope to cover all of the factors that people don't realize are important until it's too late.
Monny spearheads the initiative and focuses on the basketball side of things. She regularly communicates with coaches and the families while monitoring the player's progress and mental toughness on and off of the court.
Tracy Zubila takes care of the academic side. She handles academic processes such as SATs registrations, housing applications and transferring transcripts, grades and credits. She is the liaison officer between families and the school programs.
Laurianne Ferland, the third member of the team, covers the social and medical aspect. As a massage therapist she uses her understanding of the human body and pathology to help the athletes manage any injuries or medical issues. She'll make sure that players, parents and coaches are aware of any pre-existing conditions and have the resources & medication they need in their new country.
On top of physical health, Ferland looks after at the mental side of things as well. Culture shock, social norms and proper living conditions are some of the biggest hurdles that international players have faced historically and these very human issues often go ignored.
The last member of the team is Joanie Landry, a Law School graduate pursuing her specialization in immigration law and sports law. She brings her legal expertise and ensure that the rights of the organization, its players and its parents are understood and respected.
https://www.instagram.com/p/CD9TFbRFgEc/
The success of LaBASE Amérique won't be determined by any financial achievements or even sending the first player from the Ivory Coast to the NBA. Instead, it will be based on how well they prepare participants for everything in life that will come after the program.
"By the time these kids get to the next level, we don't want them to need us. They'll know exactly what they need to do. We want to give them enough so that they know who to sign or not sign with and what they can or can't do to be eligible on their own," Monny explained thoughtfully.
"If they can do that, then we've won."