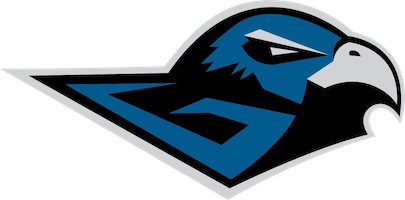 Canadians
CEBL
Pro
Raptors
Raptors 905
USPORTS
CEBL Summer Series Preview: Guelph Nighthawks
Playing a basketball game without any fans in attendance will be a huge change for everyone involved in the CEBL Summer Series.
But the Guelph Nighthawks want it to be known that they will be taking their strong fan base with them every time they step on the floor over the next few weeks.
"We only won two games at home last season and even though we're not playing in front of our fans in person this year, we are looking at this tournament at a chance at redemption," said Nighthawks Team President Cameron Kusch.  "I want our coaches and our players to the have the opportunity to redeem themselves for their record last season and to continue the momentum we gained as things came to a close last year."
What momentum would a team have after a disappointing 6 and 14 record that saw them miss the inaugural CEBL Championship Weekend?
Well, the success at the box office is one.  The Nighthawks were consistently drawing fans at every home game last season thanks to one of the best game presentations in the league and season ticket sales for this season were on the upswing until the regular season was cancelled.
Thanks to his work in the community and in the Guelph business world, Kusch was named the league's first ever Executive of the Year, which is impressive considering the changes the team saw on the court.
Kusch had to make a quick change in the coaching staff after the teams early record started to affect more than just the basketball product.  As is often the case, the roster saw some turnover as well but it was a necessary step to ensure the franchise's inaugural season was a net positive even if the wins and loss record did not reflect it.
Enter Charles Kissi, Raptors 905 Lead Assistant Coach and one of the most well-respected men in southern Ontario basketball circles thanks to his time on the sidelines in U Sports following a 10-year career in the Toronto Police Services.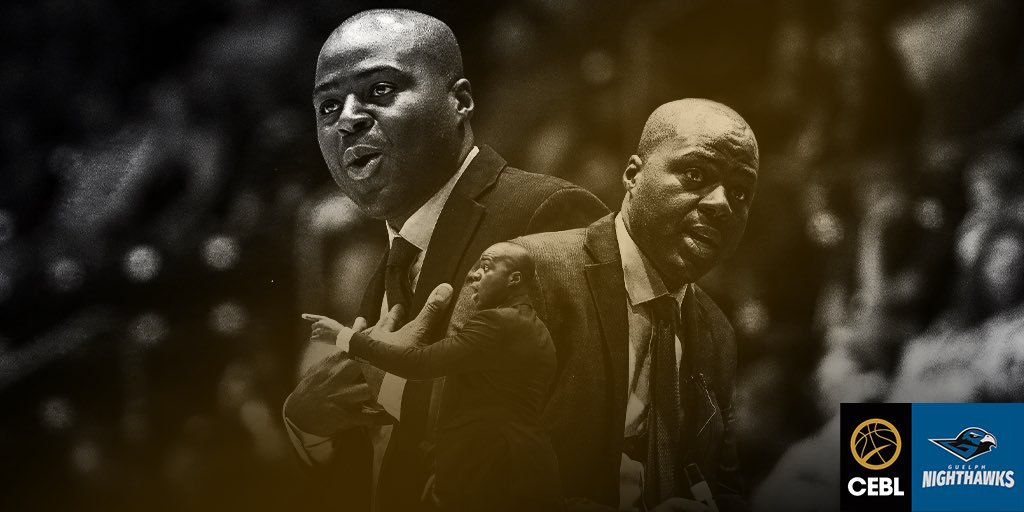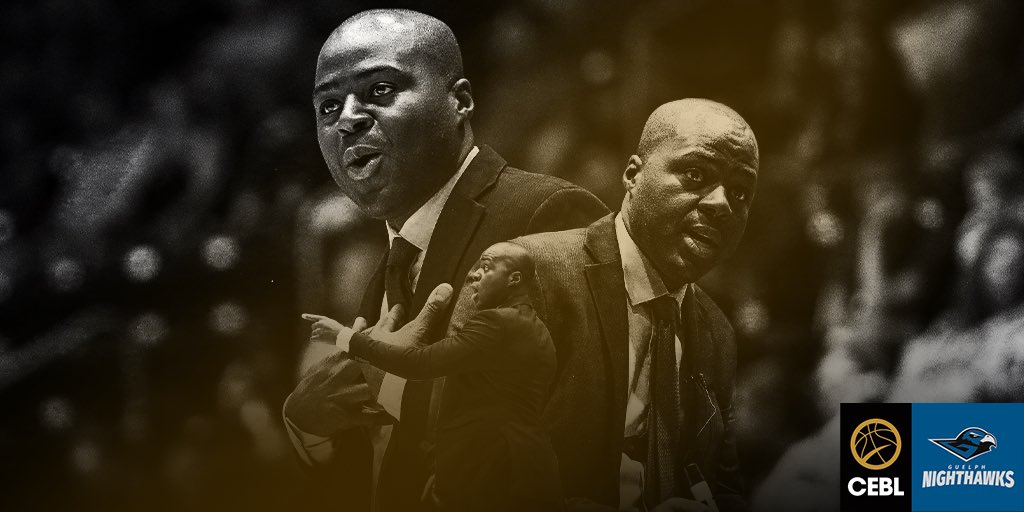 Graphic Courtesy: @GNighthawks/CEBL
"Getting him to return was a huge commitment.  I would have felt our fans were cheated, Charles would have been cheated and I would have been cheated if we couldn't continue this," said Kusch.  "I'm not one to make rash decisions so when I brought him in the plan was that he would be here long term and we would have been remised if he weren't here to see it through."
For Kissi, the dual role as Head Coach and General Manager was a return to his roots, but with much higher stakes now at the professional level.
"There's so much to learn as a GM when it comes to team budget and negotiating with agents but then I also get to coach the guys I bring in so it's kind of like university again…building the team and also coaching them on the floor," said the former Ryerson and Brock University Head Coach
Unprompted, Kissi was quick to show his appreciatation to the team's president.
"I have to make sure to thank Cameron for helping me in the role.  He's a direct mentor for me and he's working so hard to make this work for both the team and the league itself and I'm grateful to him in a lot of ways because this is really a true partnership between us," said Kissi.
"This league is one of the few that have provided opportunities to this scale for Canadian players, coaches, general managers.  To get this exposure and experience you typically have to leave the country because the circles are pretty tight and hard to get into.  This is why the league was created, to grow in the sport, and, to grow the sport."
Kissi's opportunity for a career change from policing to coaching came from the highest basketball level in the country.  Maple Leaf Sports and Entertainment, specifically, the Raptors.
But that door doesn't always open for everyone and Kissi has pledged to pay it forward himself for his own coaching staff and the young basketball minds coming behind him.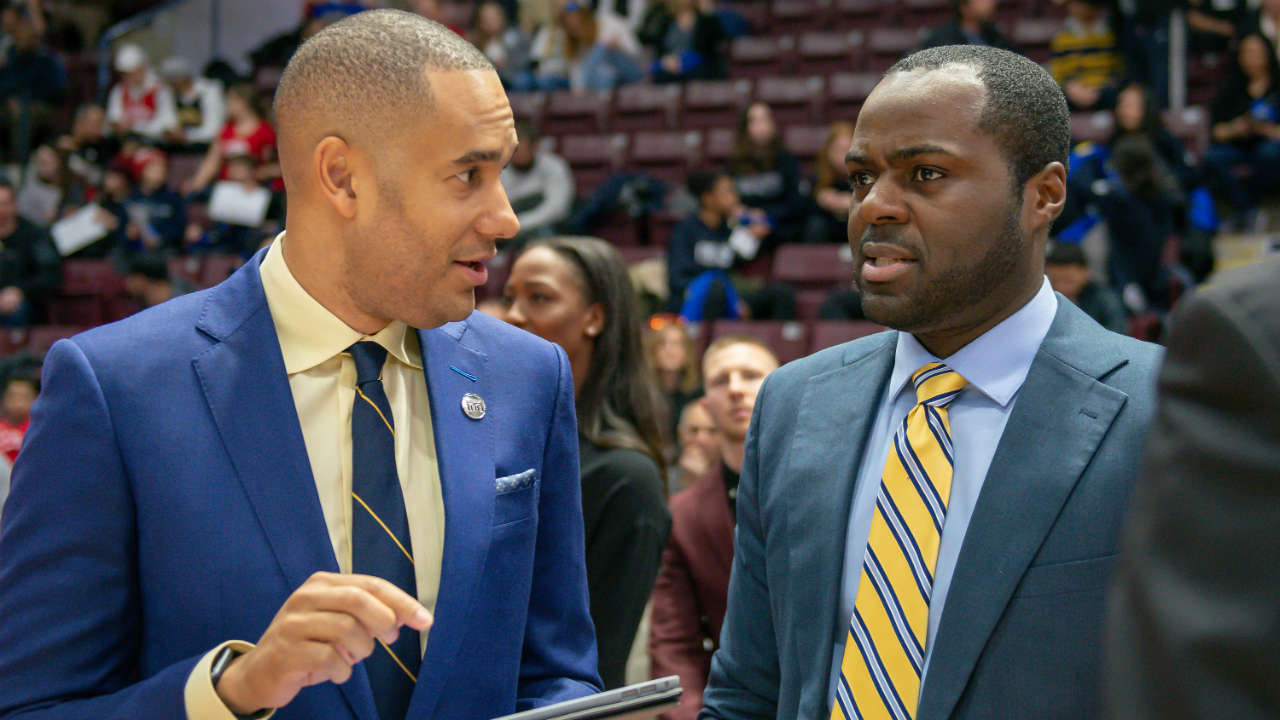 Courtesy: Christian Bonin/Raptors905
"Dwane Casey allowed me into his gym, now the 905 is providing opportunities and I want to do the same.  (Current Raptors 905 Head Coach) Jama Mahlalela is such a patient man and a great leader.  I have a masters degree in education and leadership but I still learned so much more from him in that role on how he is able to keep it all together."
Kissi will now have a chance to fold everything he has learned into a crash course of a two week tournament at the CEBL Summer Series which will have it's own share of unique challenges.
But in a year like 2020, the bigger picture view is that there is nothing his team can't handle because simply being back playing basketball is enough to celebrate.
"Canada should be getting behind something like this.  We're a talented basketball country and we should be proud of that because from the top down there is no other place to find diversity like this in Canada. This is an opportunity for us to be a leader in sport, not just basketball, any sport."