Best 5 Available 2020 Canadians By Position – JUCO and High School Seniors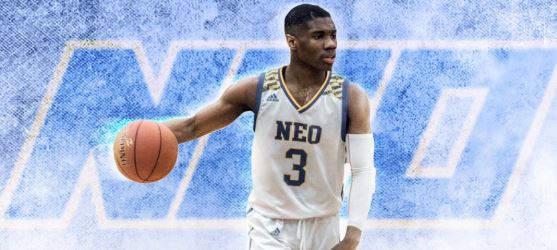 Amidst COVID-19 updates, I sit in quarantine, remaining calm and keeping myself occupied through home workouts and basketball recruiting information. Through dialogue with prospects across Canada, I have been receiving new information on their process and relationships with college coaches. While things are on hold from an on-court standpoint, this has not stopped college coaches from doing their job from the safe confines of their home and today's video technology.
When referring to the best available Canadians, we're referring to the under-recruited potential difference makers that have not got their just due for various reasons and those who have not already narrowed down their college decision. Prospects like Karim Mane and Josh Primo of course are still available but looking to wrap up soon with their college decision so we're not referring to guys like them. Yet within the Top 20 in high school and among the JUCO ranks, there are high caliber guys have yet to splash into the major spotlight.
Post-secondary schools looking to activate their Canadian recruiting please feel free to reach out and take advantage of yet another year of sleepers and difference makers coming out of the North. I can be reached by email at esbiet@northpolehoops.com.
In the meantime, here are the top 5 available by position.
Point Guards
Rudi Williams | 6'3 | PG | Northeastern Oklahoma A&M | Sophomore
Recruitment: Wichita State, Middle Tennessee, Northern Kentucky, ETSU, Texas Tech, Pitt, Hawaii, Evansville, Murray State, Florida Gulf Coast, Morgan State, Utah Valley, Utah
Rudi Williams has been a hidden gem to some degree. It wasn't until his second JUCO season at Northeastern Oklahoma A&M that coaches at the D1 level started to really take notice and take him seriously. On my personal list he's the best available Canadian PG. He was named Player of the Year for Region II conference. The numbers speak for themselves.
21 PPG (51% FG) | 6.7 RPG | 8.9 APG
No one has mentioned him in this light, yet I believe he is an NBA prospect. The skill set and intangibles are there to push him through. Time and time again, the mental capacity of a player, their grit and ability to get through obstacles foreshadows what will come; this is another one of those examples.
Good D…Better O🤷🏾‍♂️😁 @NEOMensBBall @Brucebasketball @GrindandAdvance @JUCOadvocate @JucoRecruiting pic.twitter.com/xjS408TTy1

— Rueadale "Rudi" Williams (@Rueadale) March 13, 2020
Efficient, reliable and charismatic. Those are the adjectives I would use to describe Williams. He's the type of person that teammates and coaches will want to have life-long relationships with.
This elite play making guard can run the show for a coach at any level in college basketball. Rudi's ability to create off the dribble while having several counter moves at his disposal is what makes his ability to pass the ball so great. Keeping it alive in tight spaces, while having the vision to know where teammates are at all times, that's his high major skill.
From high school until now, it's been Rudi's scoring that has made the greatest leaps. Finishing at all 3 levels is what sets him apart at the position.
Kellen Tynes | 2020 | 6'2 | 167 lbs | Rothesay Netherwood School
Offered by: Maine          High Interest: Northeastern, Bradley, Southern Illinois
22 PPG (44% FG), 7.2 RPG, 6.1 APG, 3.7 TOPG
Shemar Rathan-Mayes | 2020 | 6'0 | 160 lbs | Orangeville Prep
Offers: Southern Utah          Interest: Southern Utah, North Carolina Central, North Carolina central, Holy cross, Louisiana Monroe, Southeastern Louisiana
9.7 PPG (35%), 3.8 RPG, 6.1 APG, 2.2 TOPG
Sebastien Lamute | 2020 | 6'2 | 195 lbs | Brebeuf (Montreal)
Interest: Vermont, Maine, Saint Francis, Valpo, Northeastern, Towson, Georgia State, High Point, Bradley
17 PPG (42%), 7.3 RPG, 3.1 APG, 2.5 TOPG
Jordan Persad | 2020 | 6'2 | 175 lbs | Oakville Prep
23.5 PPG (36% FG), 9.3 RPG, 8.5 APG, 6 TOPG
Interest: Fresno State, North Dakota, South Carolina State, & Longwood (VA), Baylor, Coastal Carolina, Eastern Michigan, Oral Roberts, University of Wisconsin-Milwaukee, Eastern Kentucky
Wings/Forwards
Maxime Boursiquot | Northeastern Grad Transfer | 6'5 | 211 lbs
9 PPG (56% FG),  5 RPG, 1.3 APG
Recruitment is wide open
Kevin Osawe | 6'6 | W | JUCO Sophomore – Vincennes)
17.2 PPG (43% FG), 9.8 RPG, 1.6 APG
Offers and Interest from schools in SEC, BIG 12, Mountain West, C-USA, MVC
Amir Rahimzad | 2020 | 6'8 | Forward | Edge School
12.9 PPG (49% FG), 8 RPG
Offer: Mount St. Mary's          Interest: Montana State
Matteus Case | 2020 | 6'5 | 180 lbs | W | Chaminade Prep
High Interest: Penn, Evansville, Loyola Chicago, McNeese State, Minnesota, Northeastern
Jahmyl Telfort | 2020 | 6'6 | SF | New Hampton Prep
Interest: Georgetown, George, Mason, Bradley, San Diego, Valparaiso, Vermont, Northeastern
Dawson John | 2020 | 6'5 | 190 lbs | TRC Academy
Offer: NC A&T, Gannon, St. Michael's College, Young Harris, Belmont Abby          Interest: Missouri State, Incarnate Word, Howard
Bigs
Adong Makuoi | 6'9 | 220 lbs | F/C | Daytona State (JUCO Sophomore)
Offer: Southern Illinois, Buffalo, Portland St, Northern Illinois
Louth  Coulibaly | 2020 | 6'8 | 220 lbs | Canada Topflight Academy
Interest: Columbia, Southern Illinois
Arian Dehnavi | 2020 | 6'9 | 215 lbs | Brebeuf (Montreal)
8.3 PPG (63%), 7.7 RPG, 1.2 APG
Dominic Parolin | 6'8 | 227 lbs | Centennial Secondary
Tafari Simms | 6'6 | 212 lbs | Western Texas (JUCO)
13 PTS (48 % FG), 6 RPG, 1 APG