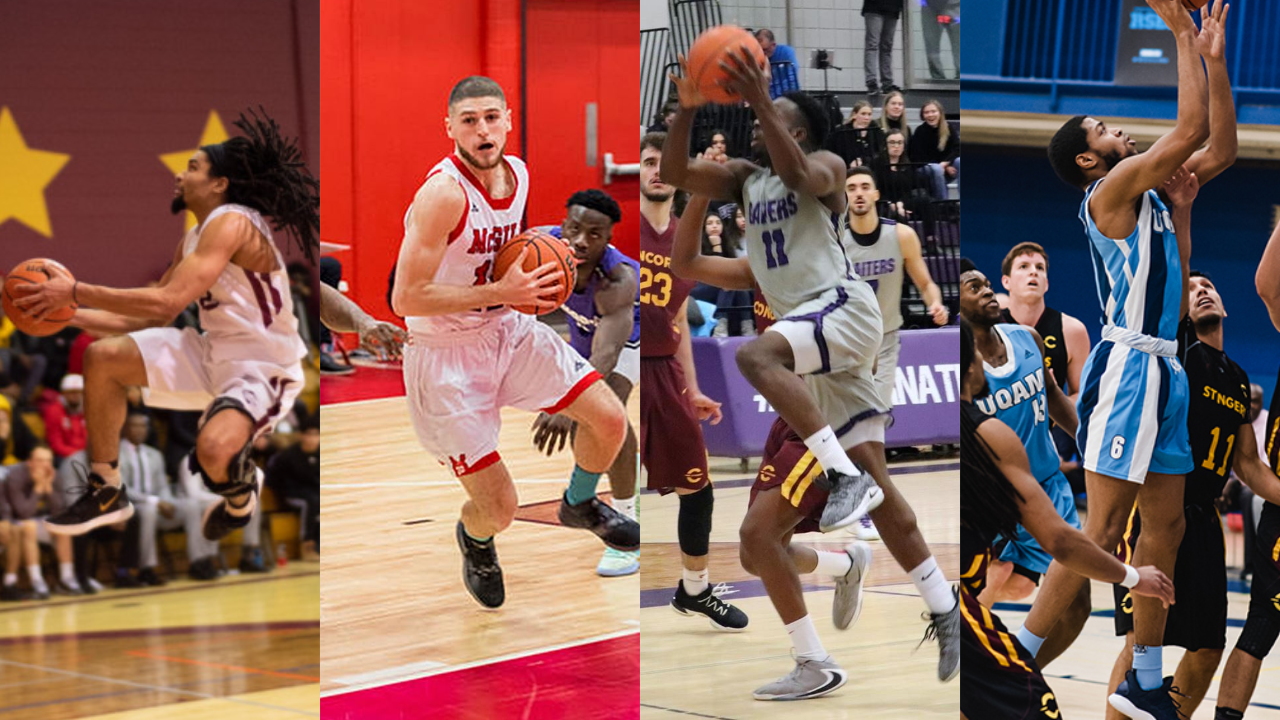 RSEQ Playoff Preview: Mayali, Armstrong, Demosthene and Lochard lead their teams into star-studded RSEQ playoffs
If there's one thing this RSEQ season will be remembered for, it's the upsets. Seemingly any game anyone could lose and with that in mind, it's hard not to get excited about a playoffs that will exclusively feature games between even teams. When teams are so even, it takes big time players to make the difference. Will it be Jamal Mayali who steps up in the clutch? What about Mr. Triple-Double himself Nervens Demosthene? Regardless who it is, one thing remains clear: the winner of Quebec will have earned their provincial glory.
Don't forget to read this week's full U Sports recap here!
(1) McGill: 12-4 (vs UQAM)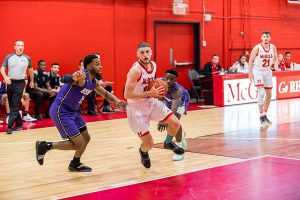 Photo Courtesy: McGill Athletics
There is a strong case to be made that McGill is the most underrated team in the country. Take for example the fact they won their conference but were never nationally ranked, receiving votes five out of six weeks at one point but never cracking the top ten. What's crazy is this is far from an upstart program having prior to last year, won three straight conference titles. With a strong nucleus built around Levi Londole's defence, Jamal Mayali's scoring and Sam Jenkins and Quarry Whyne's depth production, this is definitely the team that should be unanimously favoured to represent Quebec in Ottawa.
(2) Concordia Stingers: 10-6 (vs Bishop's)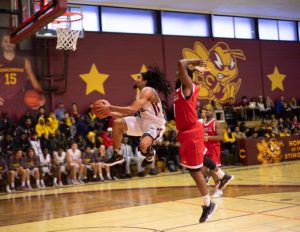 Photo Courtesy: Caroline Marsh/The Link Newspaper
Last season's conference champions will be a formidable opponent for anyone this postseason. Senior Adrian Armstrong and fourth-year forward Olivier Simon carry the bulk of the scoring while Sami Jahan brings some much-needed youth scoring punch to a veteran squad. Not to be forgotten is Cedrick Bryan Coriolan who along with Armstrong form one of the best senior classes in program history. If there's one reason not to assume this is the team playing favourite McGill in the final, it's the fact they lost both games to Bishop's in February. Assuming they get past the Gaiters, watch out for this Stingers team, they've been here before and want another shot at national glory.
(3) Bishop's Gaiters: 8-8 (at Concordia)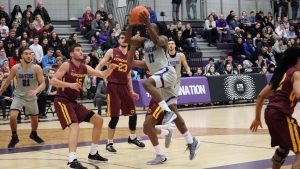 Photo Courtesy: Clare Webb/Bishop's Gaiters Athletics
Fun fact, Bishop's is the only team from Quebec to be ranked nationally this season. It may have been just the second and third weeks of the season but still, the facts remain, this team has some elite talent. That elite talent starts with Nervens Demosthene who stuffs stat sheets like Russell Westbrook. Not only did Demosthene pull off the rare U Sports triple-double this season, he also led the conference in scoring and assists. For this team to go far, they'll need the supporting cast to step up because if they do, Demosthene is the type of talent who can carry a lesser team to unforeseen heights.
(4) UQAM Citadins: 8-8 (at McGill)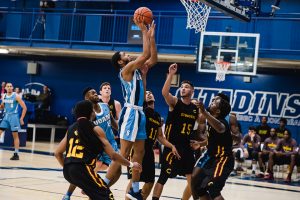 Photo Courtesy: Maude Touchette
If there's a silver lining to the disappointing final month of the season that cost the UQAM Citadins third place, it's the reality they can beat this McGill team. In the four games the two teams split them and, the point differential was just a single point. For the Citadins to pull off the upset, star forward Alix Lochard will have to step up and display the skill he has that led to him finishing second in scoring in the conference. Lochard isn't the only forward on this team who can do damage as Frantson Demosthene has the kind of ability to drop 20-points and 20-rebounds in the same game. Those two provide a clear match up concern for a relatively small McGill team. A Citadin upset victory is absolutely possible, it'll just take a dominant performance from their two forwards.