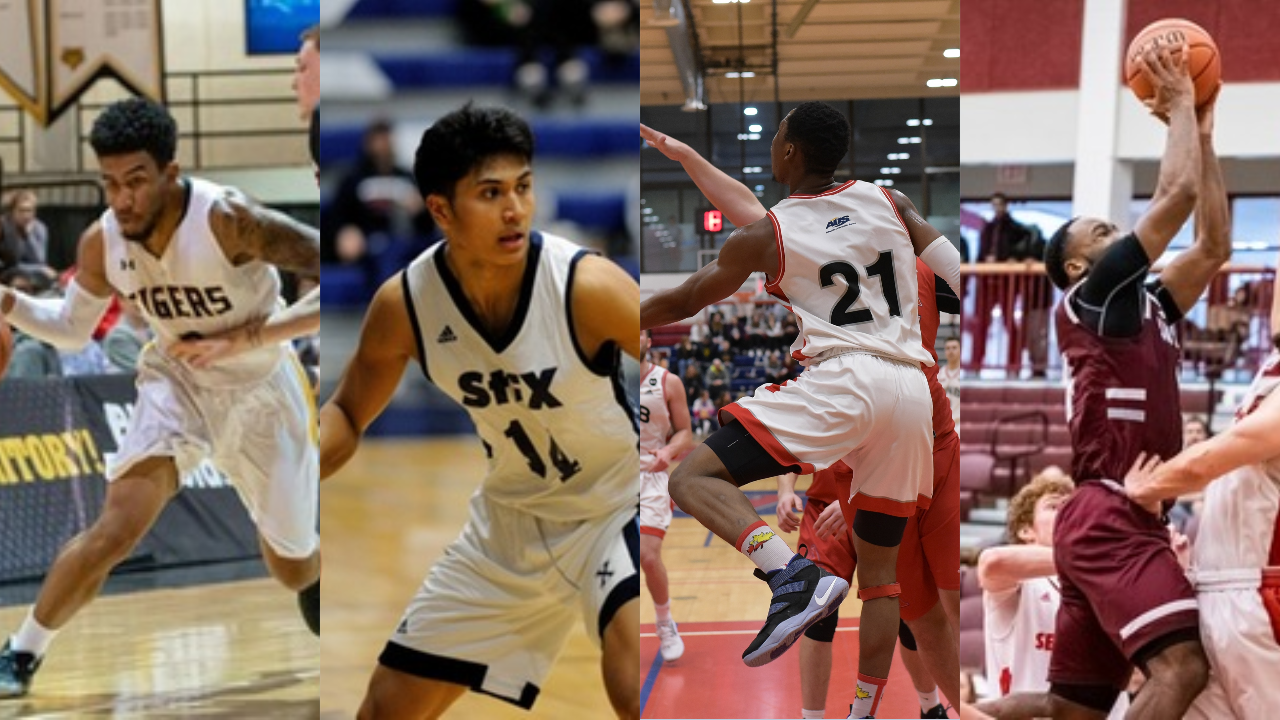 AUS Playoff Preview: Johnson, Roker, and Spurrell lead the main challengers to Dalhousie's title
The stage is finally set for the AUS playoffs and there's one team above the rest. Dalhousie has had an unbelievable season, so good in fact that they are ranked second in the national rankings coming into the post season. This conference hasn't produced a national champion since 2001 but if there was ever a team to break the streak it may be this iteration of the Tigers. The last school to bring home a title and, the only team who beat Dal this year is StFX. They, UNB and Saint Mary's all represent the best chance of a non-Tiger Atlantic champion. It's finally time for playoff basketball in the east coast, who will represent the Atlantic in Ottawa next weekend?
🏀🏆The seeding and schedule are set for the 2020 @SubwayAtlantic AUS Basketball Championships!

Coming up Feb. 28 to March 1 at @ScotiabankCtr. Ticket packages on sale now. Single tickets on sale Monday through @TicketAtlantic. pic.twitter.com/KpqZyCEgeo

— Atlantic University Sport (@AUS_SUA) February 23, 2020
(1) #2 Dalhousie Tigers: 19-1, 54 points (Bye)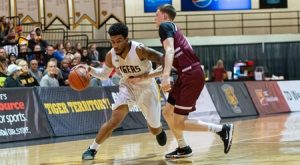 Photo Courtesy: Trevor MacMillan
Not even Carleton is as big a favourite as this Dalhousie team is to win their conference. Yes, the Tigers have had quite the season and this weekend is expected to be a culmination of just that. Keevan Veinot was named the conference's most valuable player after a season that saw him lead the league in assists and steals while Xavier Ochu brought home the defensive player of the year award. The depth this team offers is virtually unmatched across the country, having ten players average double digit minutes and seven who average eight or more points a game. It's truly difficult to find a flaw in this team. Size is the only potential concern but it's hard to see that costing them in this tournament. 2019-20 has been the year of the Tiger so why should the post season be any different?
(2) StFX Xavier X-Men: 11-9, 36 points (Bye)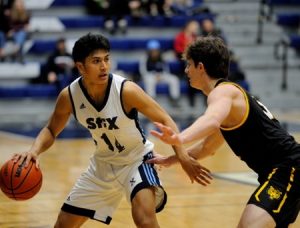 Photo Courtesy: Bryan Kennedy
The StFX X-Men should come to Halifax this weekend full of confidence. Firstly, they are the only team who beat Dalhousie and after earning the bye, won't have to think about facing them until a championship game. Second, they boast one of the best dynamic duos in the country. Avan Nava had a rookie year for the ages, taking home the rookie of the year award and grabbing a Second Team All-Star spot from the conference. Pairing with Nava is star senior forward Azaro Roker. The First Team All-Star led the conference in rebounding and is a consistent threat to destroy any time in the paint. Those two together have more than enough skill that coupled with a strong performance from their supporting cast (featuring really good players like Justin Andrew), can give the Tigers and anyone else in the conference everything they can handle.
(3) UNB Varsity Reds: 13-7, 34 points (vs Cape Breton)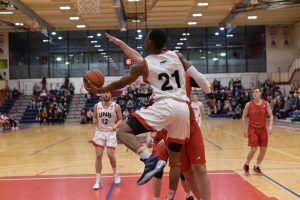 Photo Courtesy: Acadia University Axemen
UNB has to be considered a dark horse in this tournament. Their biggest problem all season has been depth but in a three-game tournament, depth isn't really the most important thing. What is, is having the best players that day and for a team that boasts as talented a starting five as anyone, that's a proposition that should excite them. Chris Spurrell is one of the best scorers in the country and to go with First Team All-Star Ibrahima Doumbouya, that's as good a duo as any. The Varsity Reds starting five also features Markus Masters, Daniel Pitcher and Matur Maluach each different players who fit nicely around Spurrell and Doumbouya. That group can go blow for blow with anyone with the way they shoot the three and defend the point of attack. I'm not saying they're going to win the tournament by any stretch but, don't be surprised if the Varsity Reds are playing Sunday afternoon.
(4) Saint Mary's Huskies: 11-9, 30 points (vs Memorial)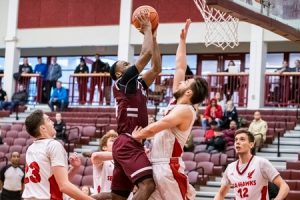 Photo Courtesy: Saint Mary's Huskies Athletics
Saint Mary's has had the definition of an up and down season. At times, like when they swept all four games with StFX, they've looked like the second-best team in the conference. The problem is that they have on more than one occasion followed up a performance like those StFX ones, with absolute flops. This team is talented. Johneil Johnson and Qyemah Gibson are two of the conference's best but, what will the players around them do, that's the question. If the depth of this team gets hot, they could easily give Dalhousie a close semi-final. If not, they could get drilled by forty by the Tigers assuming they even get past Memorial. Each conference has a team like this, the one you can't really get a feel for all year. It's now or never for the Huskies, good luck guessing which team shows up this weekend.
(5) Memorial Seahawks: 8-12, 22 points (vs Saint Mary's)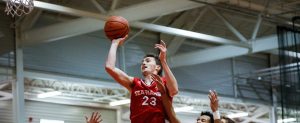 Photo Courtesy: Memorial University of Newfoundland Seahawks Athletics
If every conference has the team like Saint Mary's that you can't figure out all year, they also have the one led by the elite player who can beat just about anyone by himself. That team this year in the AUS is Memorial and that player is Cole Long. The NCAA D1 transfer who played at Detroit-Mercy and is a hometown Newfoundlander has the complete package that is a problem for anyone the Seahawks go up against. This team is at their best when they play physical down low through Long. Forwards Nathan Barker and Boris Ristanovic matched with him have regularly caused the team to take over games in the paint. In round one, Saint Mary's is more than beatable for them, especially if they play their style. No matter the circumstances, it also helps having a player like Long on your side, because with players like him, anything is possible in a one game scenario.
(6) Cape Breton Capers: 8-12, 20 points (vs UNB)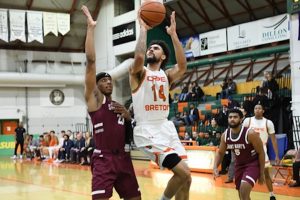 Photo Courtesy: Cape Breton Capers Athletics
Cape Breton is an interesting squad. Osman Omar led the league in scoring and Capers fans should be thankful he did because without him, the team struggles to score. Omar isn't the interesting part though as what is unique is the pairing of him and Paul Watson who may be the best defender in the conference. Last year's defensive player of the year had another great year as he, Omar, CJ Bennett, Ibrahim Gosselin-Diawara and Izaiah Ugoalah all averaged over one steal a game! Every game this team plays is exceptionally physical, so I expect nothing different against a StFX team they played in a double overtime thriller under a month ago. This match up quietly has bred a lot of success for the Capers so don't be surprised if they give the X-Men a close first round game or, maybe even steal it.