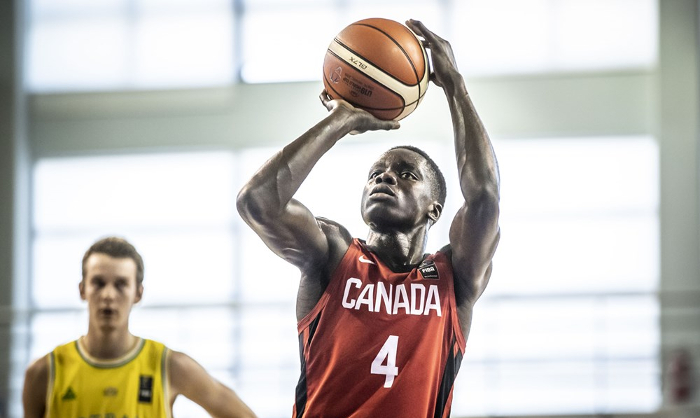 Karim Mane School List Cut to 10, Official Visits Set
It's been a whirlwind of a recruiting process for Karim Mane. The Quebec product sits atop the Canadian 2020 class as the number one prospect in the class; sharing that honour with those before him such as Rowan Barrett Jr., Nickeil Alexander-Walker, Jamal Murray, and the list goes on.
Like the names listed, he has had schools from all over the power 5 conferences and beyond aggressively recruiting Mane, his family, coaches and inner circle.
Mane is at the point where he has consulted with his family, his coaching staff at Vanier and sat with it himself to come to a more narrow list.
"Right now the focus is to go to college, but that could change depending on what we hear from NBA teams," said Mane over a call earlier in the week.
"These are the schools I've cut my list to."
Mane goes on to list Marquette, Memphis, Michigan St, Georgetown, Alabama, Illinois, Kansas, Maryland, Cal, Wake Forest.
He's beginning to figure out dates for official visits and December 28th is a time that he will be taking one but is uncertain of where that will be. Mane wanted to take official visits at a time where NCAA teams are in the heat of the season so he can watch and learn as much as possible about the style of play and fit.
Marquette is scheduled for January 3, 2020.
We will be seeing much more of Karim Mane and the defending CEGEP champions Vanier in the very near future.
Post-secondary programs interested in recruiting Canada and building a pipeline, join Canada's longest running (12 years) extensive database – NPH Canadian National Scouting Service.