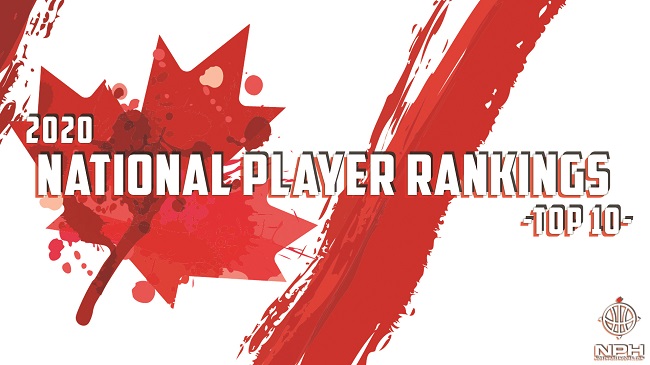 High school
Player Rankings
Top 10 – 2020 Canadian National Player Rankings – Addison Patterson Head Hancho, Karim Mane Blowing Up
The number one spot is not up for debate. Addison Patterson remains atop of the 2020 Canadian class. The head honcho in 2020 is being sought out by multiple schools that are seeking his services a year earlier and trying to get him to come out in 2019. Is he ready to play at the next level? Definitely.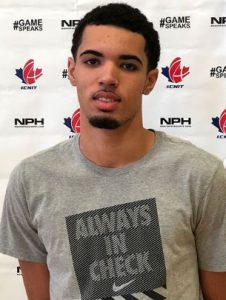 Oregon and Arizona State have applied the most pressure and expressed a need for him in 2019.
Will he reclass? That is yet to be determined as he plays out the AAU season with Team Why Not before coming to a decision. Patterson is averaging 17 ppg (53 FG%), 6.4 rpg and 2.4 apg.
He's not the only 2020 that could shake things up. Keeshawn Barthelemy and Taryn Todd are considering reclassifying. Barthelemy is on the Adidas circuit with Brookwood Elite and Todd is leading scoring for UPlay Canada on the Nike EYBL circuit with 16.4 ppg. They'll continue with their AAU seasons and continue to build relationships with those recruiting them before making a decision in July.
Hottest on the Scene
Karim Mane has become the hottest Canadian recruit in coaching circles. The Vanier (CEGEP) product is the most talked about prospect on the scene having picked up over 20 offers between April and May. Akransas and Georgetown are the latest to pull the trigger and offer a scholarship.
We've been high on him for a while. He has been in North Pole Hoops top 10 for 2 years but it is only until recently in Under Armour sessions with Canada Elite that coaches have taken notice. Based on his success in Montreal, Quebec at the CEGEP level and the progress he's made in his guard play we've moved him up into the number 2 spot after Patterson.
He's very intriguing with a 6'5 frame and over a 6'10 wingspan playing both guard positions.
Moving Forwards
It's a forward position dominant class.
Matthew-Alexander Moncrieffe, Keon Ambrose and Amir Rahimzad's best days are ahead of them. These 2020 forwards bring a great deal of length and athleticism. They're the modern day hybrid forwards. The three have a knack for rebounding and blocking shots, whether its a chase down, coming off of help side or man to man.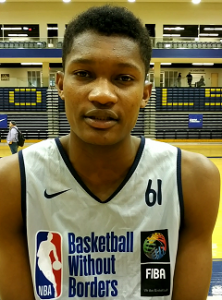 Moncrieffe coming down the lane is a scary site, he rises over defenders and punches in dunks. He had a strong showing during NBA All-Star weekend in Charlotte at Global Basketball Without Borders where he was recognized as a camp All-Star.
While Moncrieffe is the more celebrated and known name through his days on Bounce and Orangeville Prep, Rahimzad's skill set suggests that he can end up at the top of the class when its said and done.
Rahimzad is returning to 100% after coming off of an ACL injury during his time with the Iranian National Team. His name will really explode during the upcoming season in the National Preparatory Association with Edge Prep.
Keon Ambrose is in fine tuning mode. There's been hints of being able to stretch the floor with his shooting but its a little early to consider this as part of his forte. Most of his work gets done out of the high post off of pick and roll and pop options. We love his upside and consider him to be an NBA potential prospect. His mindset, maturity and willingness to absorb information project a strong trend in development.
A top shooter in the class, Coleman Stucke is another forward who will be bouncing back from injury. He tore a ligament in his thumb which has had surgery and healed with an expectation to return to the sport in June. Wisconsin, Stanford, Providence, Oregon State and some mid major programs have remained in his corner and kept in contact. He is an IVY league student as well so there are others in the mix from the league.
Joshua Hemmings has recently committed to Harvard and got the recruiting monkey off his back. With his physical improvements and a tighter, stronger build Hemmings projects to be one of the most skilled and versatile forwards in the class. He now stands at 6'9 with an ability to stretch all the way out to the three point line.
Louth Coulibaly will debut on the prep scene with two time National Champion Canada Topflight Academy this season. Another of the more slept on prospects in part due to the region and not previously playing on a big stage. We got to see him in exhibition against older, elite competition in Montreal and in Rhode Island where he more than held his own.
Pure PG Kellen Tynes
He can do it all. Whatever is needed from his respective team, Kellen Tynes can do. He's a budding basketball savant.
This year at Rothesay Netherwood School he led the country in scoring and steals with 29.3 ppg and 6.2 spg. He's currently the leader on a stacked Northern Kings roster that will be in New York this weekend at the UA Rise session.
Tynes fills the stat sheet in every category, but beyond that, he transcended himself as a leader. As he matured, we've seen him become more vocal, give more high fives and get teammates to feed off of him. No this isn't the flashy stuff you'd expect to hear about a top 10 prospect, but he has the necessary intangible traits to carry an NCAA team to the tournament.
Athleticism has been the biggest improvement in his game. With added lower body strength and explosiveness, Tynes is a polishing up an impressive package.
Last week we released the Top 50 from this year's graduating class and this week we give a glimpse of the next year's class in 2020. Stay tuned for 2021 Top 10 coming out next Friday.
#
Player
POS
School
HT
WT
Commitment