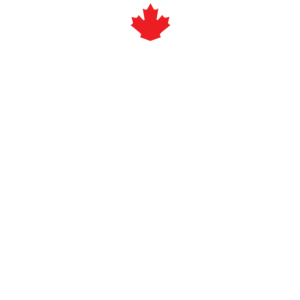 The North Pole Hoops logo is a vibrant and powerful symbol of the company's commitment to excellence in Canadian basketball. At the heart of the logo lies the imagery of a basketball and a compass, representing the dual role of North Pole Hoops as both a leader in the world of Canadian basketball and a guiding force for players looking to reach the next level.
The compass, a timeless symbol of direction and navigation, serves as a metaphor for the comprehensive guidance and support offered by North Pole Hoops. From skill development and performance analysis to recruiting and exposure opportunities, the company's services are designed to chart a clear and unwavering course towards success on the court and beyond.
The basketball, a vital part of the company's identity, speaks to the passion and drive that fuels North Pole Hoops, and serves as a reminder of the organization's unwavering commitment to fostering and promoting the growth of the sport in Canada.
Together, these elements combine to create a logo that is not only visually striking and memorable, but also deeply meaningful and inspiring. It is a beacon for aspiring players, a guiding light that points them towards their goals and shows them the way to reach new heights in their basketball careers.

GameSpeaks is a message that represents the principles of hard work, dedication, and excellence. It all started with a simple basketball challenge to high school basketball prospects that swept across Canada, bringing together the best players in the country and creating a sense of community and culture around the game.
But GameSpeaks is about so much more than just basketball. It's a mindset and a way of life, one that values putting in the work and never skipping steps in order to achieve success. Whether it's on the court or in everyday life, GameSpeaks is about performing at the highest level and striving for greatness.
At NPH, we believe in giving all deserving people the opportunity to succeed and shine, and that you get what you put in, rewarded upon performance and not politics. We embrace the idea that life is about integrity and doing what's right, even when it's difficult. That's why GameSpeaks has become such a big part of NPH company culture and why it continues to inspire and motivate us every day.
If you embrace these values and message, we want you to join this global movement that values hard work, integrity, and excellence.
Sport the Volume I NPH Game Speaks Gear Today!
Description

Introducing the GameSpeaks black t-shirt – the ultimate versatile piece of athletic wear that will take you from the court to the gym with ease. Whether you're dominating on the basketball court, pushing yourself to the limit in the weight room, or just lounging on your chill days, this t-shirt has got you covered. Made from 100% premium cotton, it's soft, breathable, and comfortable enough to wear all day long. So whether you're looking to make a statement on the court or just want a reliable, go-to t-shirt for your active lifestyle, GameSpeaks has you covered. Don't forget to wear it with pride, tag not included.