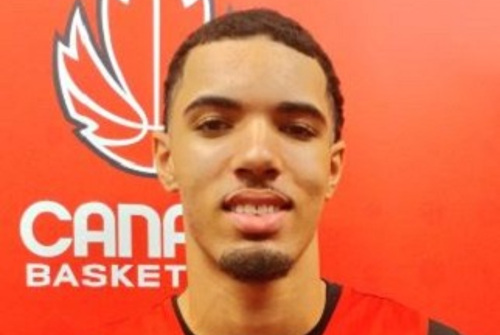 Addison Patterson 2020 Going South For Prep
Milton, Ontario's basketball scene is really blowing up these days. It started with Butler's Christian David and now Addison Patterson has put the city on his back. Patterson traveled through North America and around the world displaying his weaponry on the basketball court. On his way back the family made a decision that it was time to explore prep school options south of the border.
He started off in Milton at Bishop Reding, then making the move to Athlete's Institute and now will be looking at options down south for Prep school to seek the best high school competition in the world.
The schools that "Addi" and the family are considering at this point are Findlay, Brewster, Bella Vista and Woodstock. These are the schools that Addison and his father Roderick have had conversations with thus far. They have started to iron out details about visits to the prep programs between now and mid August.
It's a rare honour to play for your country's National Team and this summer Patterson played on two teams; the U18s that participated in Americas and the U17s that participated in World's in Argentina.
His toughest games of the summer were against the U. S in both age groups. That is the level of competition that Addison is seeking. That is the kind that will ensure the rate of development for a player of his caliber continues to increase.
Its been publicly stated that the mentality and overall maturity from Patterson during the school off-season has spiked.
He is physically looking the part, skillfully equipped to score at will and is in a good head space to keep climbing after a strong summer on the EYBL circuit and contributions to the National program.